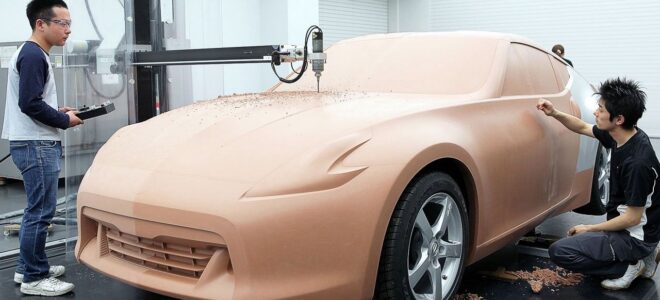 The automotive industry is big, with a wide range of companies. Competition is quite high, and consumers look into different features that make specific vehicles the best. Some of the qualities most people look out for before buying a car include performance and the design. Most people will buy cars that offer quality performance and those with the best designs.
Different technologies can be used to come up with the best motor vehicle designs. Rapid prototyping is the most popular type used in this case. It involves the creation of various car parts using a 3D computer-aided design (CAD). If you want to learn more about the technologies, you may visit the AutoProtoWay.com.
With this automotive prototyping technology, you can create a new design and present it to different stakeholders who will approve its manufacturing. This could be investors, clients, and board members. Automotive prototyping also plays a crucial role in ensuring that parts are produced with the right materials that meet the desired quality standards. One key benefit of this process is that there are increased production speeds.
3D printing, which is usually used during this production method, reduces lead time. You will be able to produce different car parts within a short period. 3D printing used in automotive prototyping is also cost-friendly. There are very few processes involved during the designing phase. The machine set-up time will also be very minimal. It is ideal for testing materials to ensure they meet the required standards. Automotive manufacturers should opt for rapid prototyping as a perfect way of coming up with the right automotive prototype.
The Automotive Prototyping Procedure
Rapid prototyping is one of the most popular technologies used in the automotive industry. Different versions of a specific idea can be produced during the development phase. Clients will have full control of the product manufacturing, and they can easily customize their vehicles in a manner they prefer. They will enjoy a less expensive production method and also save a lot of time. There are several processes involved in automotive prototyping, from the original concept to the actualization stage. They include:
Design Proofing
It is the initial stage in which engineers can use a prototype to get the best accuracy for their designs and show their concepts to several people. A rough sketch of the prototype made using cost-effective methods of prototyping like plastic injection molding is utilized to create a physical object. It is then presented to the relevant people for design collaboration.
The Pre-Production Phase
It is another stage in the automotive prototyping procedure that involves clarifying the proof of the design and testing it to determine whether it meets the necessary production requirements. Engineers can place different parts into versions that have been reduced to essential versions of existing cars to ensure everything falls in place.
Process Boost
It is the third phase, where engineers determine the presence of various items required for the production of a specific part. This includes machinery, software, and other materials that may prove essential for creating new car partscreating new car parts.
Customer Response
Engineers and designers will reach out to customers to get the necessary feedback. This could be people in pre-release tests, limited product tests, and various focus groups to get the required market feedback. Customer response is essential in coming up with the right designs for different auto parts. Several iterations can be made through such feedback, and this will help engineers and designers come up with the best designs.
Safety Test
Coming up with cars that meet the required standards is essential for user safety. That is why safety testing is necessary during this particular process. Engineers take new products for various testing procedures to determine their user safety, durability, and lifetime expectations. Safety is one of the critical qualities of prototyping, so it is important to detail all the design alterations that may be needed to meet all the safety requirements. This process can be made easier by different types of manufacturers.
Authorization for Manufacturing
It is another phase where few prototype changes are carried out to ensure resources are used effectively during the transition of a specific product from raw material to finished goods. The type of machines and human power used during this phase can be changed to ensure everything is running smoothly and on a proper budget.
Rapid prototyping is the right procedure to use if you want your automotive parts to be of the right quality. You should look for the right company carrying out this procedure for your automotive prototyping needs. This will ensure you get car parts that are of the desired finish.