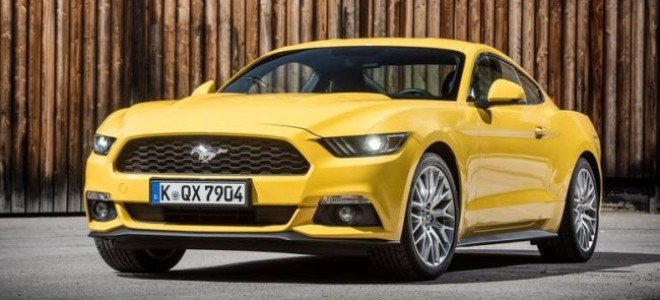 Finally, the customers in Europe are no longer denied the pleasure of driving a Mustang, without going to the US. The 2016 Ford Mustang EU-Version is the first of its kind to be made available for sale in Europe. It only took some 50 years and a world financial crisis, but most of the prospective Ford Mustang owners will agree that it was worth it. All jokes aside, the new Mustang will deliver the experience that was previously available exclusively to the drivers in the United States.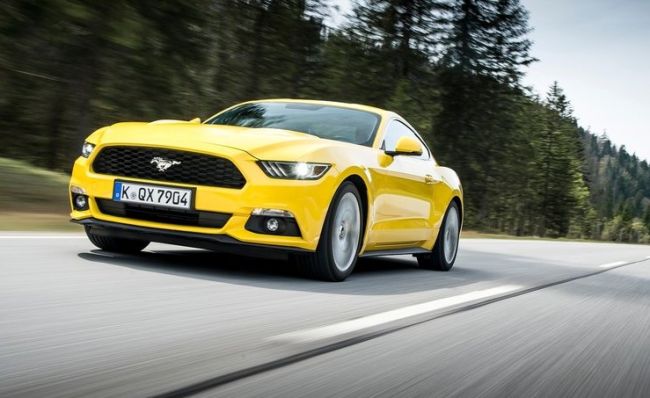 2016 Ford Mustang EU-Version Exterior
As expected of a Ford Mustang, the appearance has been handled with utmost care. In order to make the new Mustang a hit, the Ford company has brought up 19-inch alloy wheels with Luster Nickel finish, a performance brake package, automatic HID headlamps, tri-bar tail lamps, 10 exterior color choices (including Competition Orange and tri-coat Triple Yellow, exclusive to this model), LED tail lamps, and a rear diffuser. The 2016 Ford Mustang EU-Version has a sleek profile, thanks to the low roof, sloped windshield and an elongated body. And let us not forget the iconic trapezoidal grille and shark-bite front fascia. You can thank multi-layer insulated cloth top for the quiet cabin, and it can be folded for open-air motoring.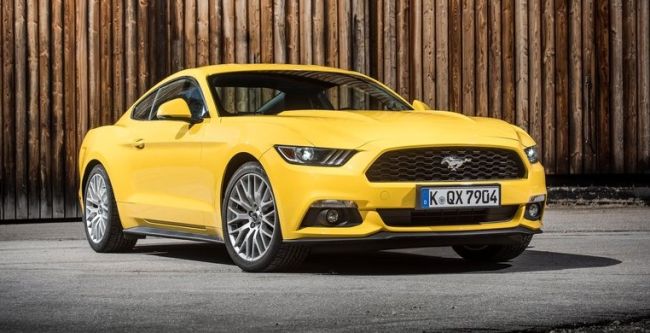 Interior of 2016 Ford Mustang EU-Version
The quiet cabin with ample indoor space is not the only feature on offer. The 2016 Ford Mustang EU-Version comes with standard equipment including a leather-covered steering wheel, dual-zone climate control, interior air filtration, 9-speaker sound system, illuminating vanity mirrors, and SYNC 2 with 8-inch touch screen in full color, and the optional climate control seats. Oh, and I almost forgot the electro-chromatic rear view mirror. For the purpose of better handling, all relevant information are placed strategically in front of the driver via a large, clear instrumentation with ergonomic switches providing quick and safe control over all car functions. The vehicle's sheer size and rear suspension ensure there is more than enough room for passengers, both at hip and shoulder level. The trunk is also spacious, able to take just about anything the driver might require on his journey. As for the interior design, it is nothing short of impressive. Bucket front seats, with the driver's being especially adjustable, and the back seats can be folded driver seat, and a rear split-folding seat.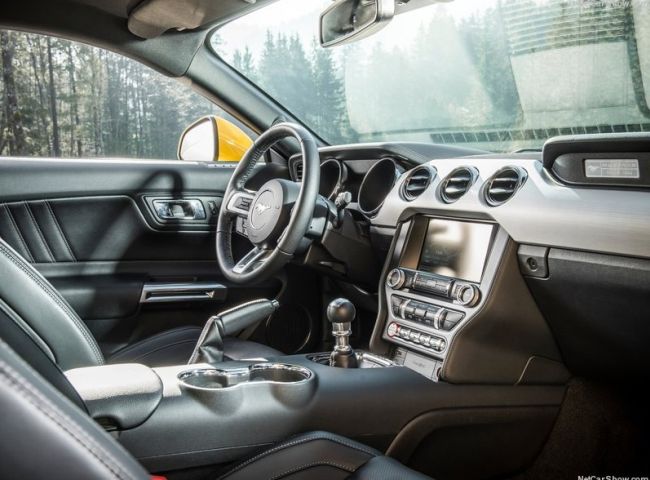 Ford Mustang EU 2016 Engine and Transmission
The 2016 Ford Mustang EU-Version comes equipped with a 314 PS 2.3-litre EcoBoost engine or a 418 PS 5.0-litre V8 engine, with six-speed manual or automatic transmission.
The new Ford Mustang is rightfully expected to write history. Being the first of its kind to venture into European territory, we look forward to seeing how this bad boy handles himself.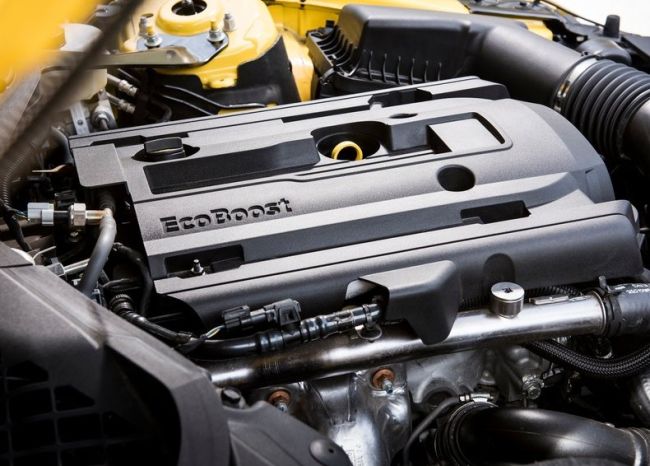 2016 Mustang EU-Version Release Date
The release date of the 2016 Ford Mustang in Europe is set for the middle of 2015, although the exact date and other details are still a mystery. Hopefully, there haven't been any delays in manufacturing or shipping.
Price of 2016 Ford Mustang EU-Version
Nobody is certain about the price, either. Not only is this a new model, there is no previous model to establish a base for comparison. The shipping details as well as costs will most certainly affect the price, as will currency exchange rates. And the additional equipment is also a mystery in terms of price. All in all, the price of 2016 Ford Mustang EU-Version is expected to be in the $25,00 to $50,000 range, even though this is all far from certain.
More details: