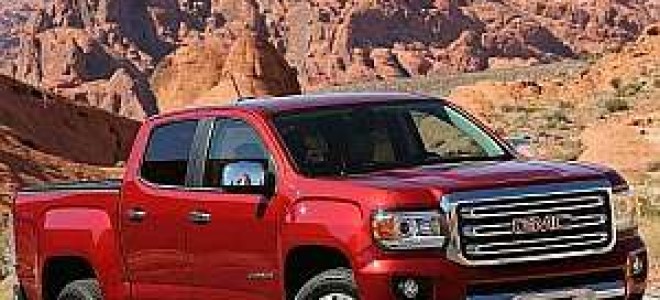 The Canyon is the upmarket twin of the Colorado and even though both cars are pretty much identical in terms of drivetrains, both of them managed to stay on top of the competition without stealing customers from one or another which is a major achievement by GM. The new 2016 GMC Canyon is even better than before and thanks to a new engine as well as a few other improvements made mostly to the cabin, it manages to secure the second place for the best compact pickup truck out there, just behind the Colorado.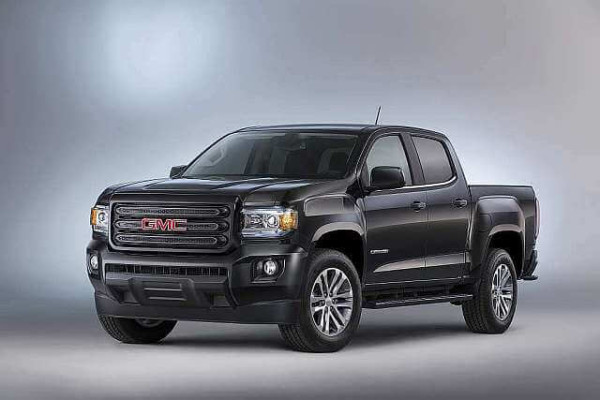 2016 GMC Canyon redesign
Its exterior is a bit of both worlds. While it does look a bit like the Colorado in terms of shape, most of the body elements are completely new and thanks to the imposing front grille which has been borrowed from the Sierra, the 2016 GMC Canyon manages to keep its own look without being too flashy. On the interior, it is boasting a lot of equipment and good quality materials. The standard car will get automatic climate control, cruise control, a 7 inch screen which shows information about the car and also acts as the screen for the infotainment system and the rear view camera. The back seats are comfortable and there is just enough room for two adults to sit perfectly comfortable. There are some optional equipment inside the GMC Canyon 2016 that will include satellite navigation, leather upholstery, aluminum or even wood inserts and a pair of really comfortable front seats with both heating and ventilation included in them.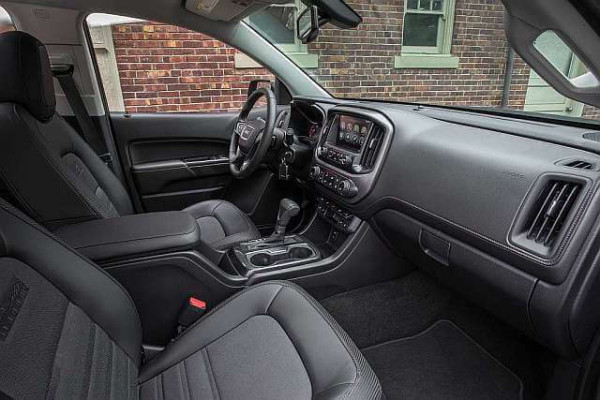 GMC Canyon 2016 specs
Let's talk a bit about what is going to power the new pickup truck. The base GMC Canyon 2016 will get a very similar engine as before, a 2.5-liter inline 4 with 200 horsepower and 191 lb-ft of torque. This is more than capable of providing good performance but it lacks in towing power. The better choice would be the 3.6-liter V6 with 305 horsepower and 269. With this engine and the optional towing package 2016 GMC Canyon towing capacity goes up to 7000 pounds! Both of them are going to come as standard with a 6-speed manual and rear-wheel-drive while a 6-speed automatic and four-wheel-drive are going to be optional. The 2016 GMC Canyon diesel comes with 2.8-liter Duramax turbodiesel powerplant which delivers 181 horsepower and 369 lb-ft of torque. It is offered on SLE and SLT Crew Cab models, with 2WD or 4WD.
2016 GMC Canyon specs
Engine type
2.5L DOHC I-4
3.6L V-6 VVT DI
2.8L Duramax Turbo-Diesel I-4
Displacement (cu in / cc)
150 / 2457
217 / 3564
170 / 2786
Horsepower (hp / kW @ rpm)
200 / 149 @ 6.300
305 / 227 @ 6.800
181 / 135 @ 3.400
Torque (lb.-ft. / Nm @ rpm)
191 / 259 @ 4.400
269 / 365 @ 4.000
369 / 500 @ 2.000
Transmission type
Eaton N8D 6-speed manual (std)
Hydra-Matic 6L50 6-speed automatic (opt)
Hydra-Matic 6L50 6-speed automatic
EPA-estimated fuel economy (city / hwy)
19 / 26 (2WD manual)
20 / 27 (2WD automatic)
19 / 25 (4WD)
18 / 26 (2WD)
17 / 24 (4WD)
TBD
Towing capacity (lbs/kg)
3.500 / 1.588
3.500 / 1.588 (3.6L)
7.000 / 3.175 (3.6L w/ Z82 trailering pkg.)
7.700 / 3.492 (2WD)
7.600 / 3.447 (4WD)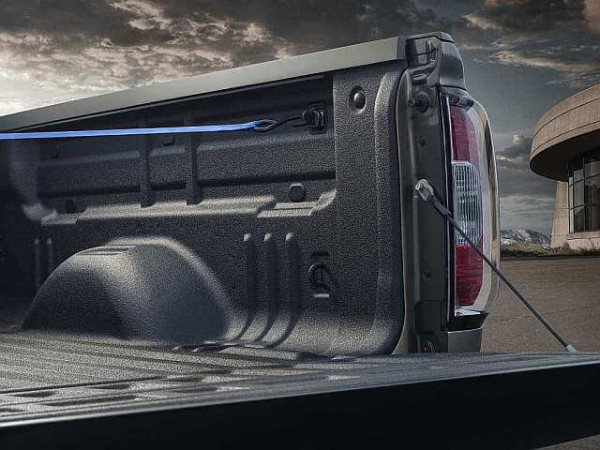 2016 GMC Canyon release date and price
Just as you would think, the 2016 GMC Canyon is aimed at people who don't really need a half a ton truck, and for those people it is almost the perfect blend. While its base price is quite high at almost $22,000 US dollars, the equipment level is well above the competition. It isn't just a truck but more of a car than any of its competitors. Diesel model is priced $3,730 more than a comparably equipped V6 Canyon which has a starting price around $27,000. The new GMC Canyon 2016  showroom availability will start with the end of October 2015.