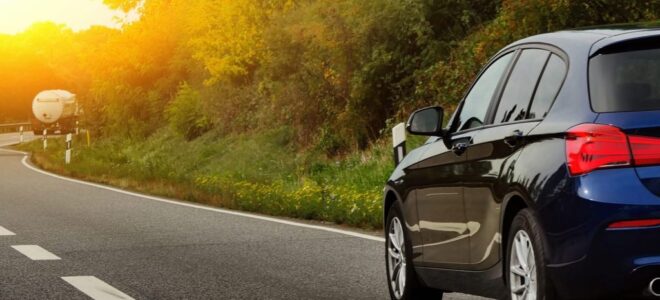 In everyday life, it is comfortable to have a car. It helps to save time and avoid public transport problems. But the car shows several problems in the middle of the road which is annoying and time-wasting. If your car has an OBD2 port, you can get rid of unexpected problems before going on a trip.
The OBD2 scanners provide stress-free car engine health diagnosis so that you can do service in proper time. From the hundreds of OBD2 car scanners, I will review the Fixd and Bluedriver OBD2 car scanners. I heard both car OBD2 diagnostic tools from nerdknowbetter. In this article, I will present FIXD vs Bluedriver: Which is better for your car?
Thing to Consider before buying a scanner?
You should think through the following factors before buying a car scanner:
Compatibility: Car scanners work with the app and have different compatibilities. Your car scanner should be compatible with android and apple devices. Check the Bluetooth quality of the car scanner to get fast and accurate results.
Problem Detection time: Your car scanner should be faster in detecting problems. So, you can take immediate actions before falling into big problems.
Real-time data: The real-time data on the home screen provides a better user experience. Most of the OBD2 scanners ensure detailed reports. So, you can find out the root cause by reading the data.
Data storage and share: OBD2 scanners work through the smartphone app. You should have the ability to save the data for future inspection and show it to the mechanic.
Portability: The car scanner's weight must be light. There is a chance of getting plugged out at high speed. So, choose the lightweight OBD2 car scanner.
FIXD Overview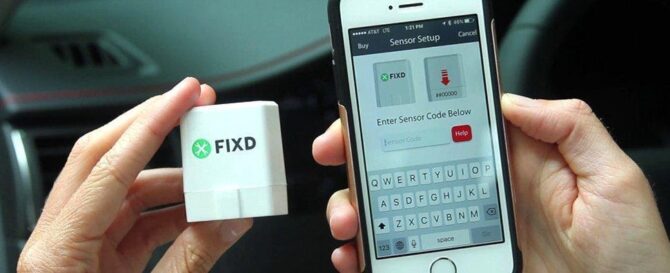 FIXD allows you to quickly scan your car to see what the problem is. The OBD2 scanner is easy to use and displays diagnostic reports in just a few minutes. So, you can prevent major damage by taking care of problems early before they grow into major problems that are expensive to repair. You can see all detected problems in the fixd app through its Bluetooth connectivity.
No matter what the problem is, FIXD can detect 7000+ potential issues from minor to major, so you can quickly fix the issues to keep your car's engine health fine. With detecting problems, it presents the estimated costs to solve the detected problems. You avoid being scammed because you know what to expect! It monitors the car continuously after starting the engine that will save your time from annoying moments in the midway of the road.
Most car scanning tools allow one car for one tool. You can use a Fixd device on 5 cars. Also, you can see the reports of multiple fixd devices on a device app. You can quickly scan your car anytime and anywhere you want.
What We Like?
It can identify lots of different car problems.
It estimates repair costs of diagnosed problems.
Monitor car engine health continuously.
Sole trouble codes and light errors.
Works with 5 cars simultaneously.
Scan the car engine quickly and show live data.
Read the car's mileage and alert you on maintenance period.
Remotely track your car's condition from anywhere.
IOS and android supported Fixd app.
Easy to use for newbies and experts.
What We Don't Like?
The device does not fix your car, and it only shows the problems.
Do not work with heavy vehicles and non-OBD cars.
Bluedriver Overview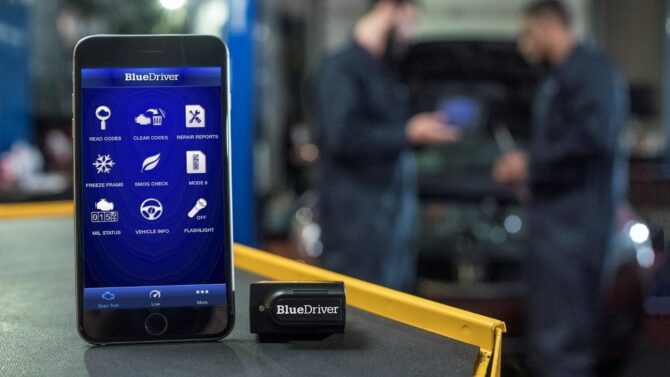 BlueDriver is a professional OBD2 scanner that can read DTCs and present common errors while saving time and money. You can check the emission of your vehicle to avoid environmental pollution. It provides accurate real-time data (engine oil temperature, pressure, fuel usage, and more). The OBD2 scanner presents all data on the Bluedriver smartphone app using a Bluetooth signal.
It offers all basic and some advanced OBD2 diagnostic functions. It shows data in text and graphical format so you can understand the main issues clearly. You can read and solve CEL codes. The tool allows you to take a snapshot when a code is stored, known as freeze frame data. You can solve any problems from its 6 million verified corrections on the database.
It is small enough to stay connected to the OBD2 port while the car is running. You can diagnose your vehicle from android and ios devices. The fault codes come with detailed information and recommended fixes so you can take steps without worries. You can reset the Engine light and other warning issues. Also, you can customize the type of data you want to see in the dashboard.
What We Like?
You can extract and erase codes from all systems on almost all car brands.
It performs diagnostics directly from your mobile device through the Bluedriver app.
You will get a complete and accurate repair solution from its 6 million solutions database.
All data are presented in text and graphical format.
You can configure it to show data related to pressures, air temperature, engine oil temperatures, and others.
You can do several advanced tests, including ABS, airbags and other fault counts.
Its dashboard is customizable that improves the ease of usability.
It displays accurate information about your vehicle's maintenance schedules.
Export a log file to a computer to do analysis, comparison and investigation.
What We Don't Like?
Sometimes Bluetooth connection drops out.
Cannot perform continuous monitoring of your car.
Final Word
Fixd Vs Bluedriver: Which One is Better? Fixd and Bluedriver work well in the car's engine diagnosis. According to cartoys.com Fixd and Bluedriver work well in the car's engine diagnosis. Both devices perform through the car's OBD2 port and send reports and alerts using Bluetooth technology. Fixd performs better than Bluedriver in vehicle engine scanning Both devices perform through the car's OBD2 port and send reports and alerts using Bluetooth technology. Fixd performs better than Bluedriver in vehicle engine scanning.
Fixd presents precise results and can detect 7000+ engine-related issues with estimated costs. It scans the entire vehicle in minutes and gives you the results right after that. On the Fixd app, you can see your car's condition from anywhere, anytime. Bluedriver has no car monitoring option. Get your suitable OBD2 car scanner to avoid annoying situations and expenses on the road.