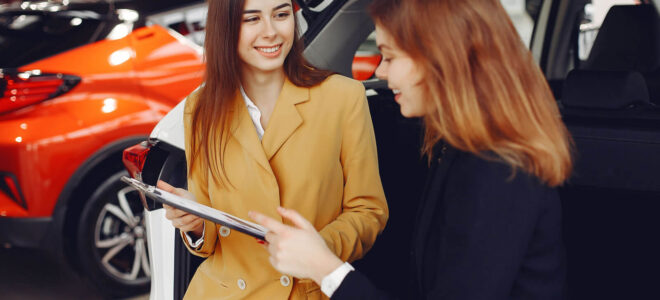 We already know that having a car is not a luxury but a need, and sometimes we need to get that vehicle as soon as possible. More often than not, we don't have the cash to purchase it, and because of that, we need to consider other methods. If you want to purchase a new car but you don't have a good record, that means that you would have to turn to the bad credit card dealers. Having to do this usually brings the question, how safe are these services? Use this 2023 guide to find out more about them and if you should use them.
What are these dealerships?
Bad credit dealerships are services that are open for servicing and financing individuals that have no credit, have low scores; people who've declared bankruptcy, or have other financial issues.
When we think about these services, the first thing we think about are huge fees and interests, and more often than not, we think that we have to return three or more times as much as we have borrowed.
We have all heard the stories about a person who decided to go with these dealerships, they ended up with a terrible deal, and then they had to pay too much, plus they got their vehicle repossessed. Thinking about cases like this makes us terrified about collaborating with bad credit dealerships, but are these stories true, or are they just a myth?
Are they safe?
There is not an exact answer to this question, and it ultimately depends on the choice you make. If you go with Buy Here Pay Here Car Lots, chances are, you are going to have a good experience, and you will not have to suffer any terrible consequences. However, there are also those dealerships that will try and use your urgency and the fact that you have low credit, and they will try to scam you and get you to waste your money.
To make sure that you are not going to get tricked and that you don't end up being a story that people tell to frighten others, you need to be patient and you need to do a lot of research.
There are many services like this, and some are definitely better than others. When choosing the dealer as well as the auto, check to see what kind of experience others had. Do your research, check reviews, and ratings, and use public groups to find out more about that exact dealership.
Once you find a service that you like and that you think is trustworthy, the next thing you need to do is check the cars that they offer. Some dealers are going to offer autos in poor condition that should not be on the market as well. You don't want to have to pay over and over for that vehicle, and you want to purchase something that you won't have to invest into additionally. Always be aware of the value of the automobile before you purchase it, and don't overpay.
These services can be legitimate and safe, as long as you choose the right place. Be aware of the red flags and if something sounds wrong, then don't proceed with the purchase and look for another dealer.