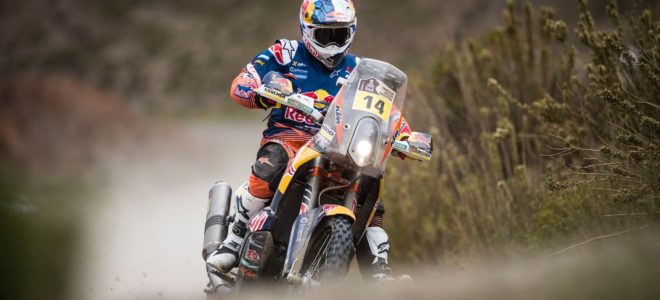 Rally racing is one of the most exhilarating experiences a biker can enjoy. Motorcycle rally racing is for the brave at heart. Rally racing will push you through snow, rain, ice, and sleet across many miles of tough terrain. Rally bike preparation is among the essential rallying aspects. When you decide to go rallying you have to set a clear objective. Rallying can cost a lot of cash. However, there are affordable options in this costly sport.
Few other motorsports let you escape the confines of a track and experience the freedom of speed like rallying does. If you're in it to win it, though, you can't show up to a race with just any bike. You need the right custom motorcycle parts and modifications. According to bike bandit, with OEM motorcycle parts, you can ramp up your bike's performance and get ready for the next rally race.
Understand Performance Essentials
The objective of investing in motorcycle aftermarket parts is to improve your motorcycle's overall performance and make it faster. When you're prepping for specific motorsport like rally racing, there are unique modifications and parts you need, such as the following:
Exhaust system: The exhaust system that a typical motorcycle comes equipped with isn't designed for high-stress activities like racing. An upgraded exhaust increases your bike's power band performance.

High-performance piston: An aftermarket piston will be lighter and generate less friction, making it ideal for racing and high-performance motorsports. It may also be crafted from more durable materials such as silicone and aluminum.

Rebuild kit: For an intensive upgrade to your bike, a rebuild kit lets you fully customize its specs and improve nearly any or every part of it.

Engine air filters: for high power and efficiency of fuel it is crucial to maintain the cleanliness of the engine air filters. You should change or clean your air filters before rally racing. If you are riding in muddy conditions, you have to do more servicing.
There are a lot of things to do to get high performance from your bike, however, stick to the above essentials and get replacement bike parts from OEM and you will boost your chances of success.
Get Ready to Hit the Races
Having the right parts and equipment is imperative when you're enjoying activities like rally racing. Of course, you want your bike to be as fast and rugged as possible, and high-performance OEM and aftermarket parts can help you achieve your goals. Upgraded parts are also essential to your safety as a rider, though. If you're entering activities that demand a highly durable motorcycle, you need to perform the necessary work to get it there.
Get your bike ready for rally racing with affordable OEM parts. When you need performance and value, you need to shop at the retailer rally racers trust most.