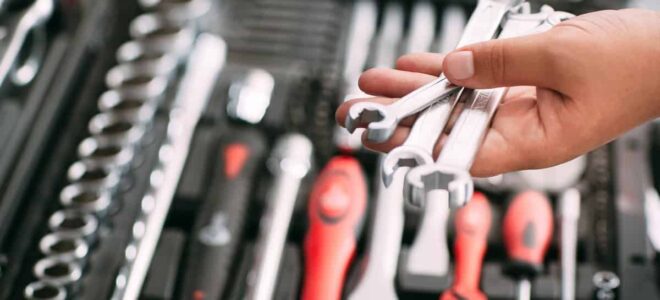 You've finally decided to take that vacation you've been putting off, and now comes the stressful yet rewarding portion of getting ready. Proper planning is required to ensure a smooth departure, safe return, and unforgettable experiences. Successful people know that the devil is in the details. Improvisation and "planning as you go" are dangerous concepts to entertain.
An organized and tidy set of auto-toolbox is essential for any roadside auto repairs or maintenance you want to tackle while on vacation. It is good to find an auto-toolbox that will fit in your car's trunk and stock it with the equipment you'll need.
Why You Should Start Using an Auto-Toolbox
Auto mechanics need a wide variety of tools, and you should have your toolbox to keep them in. Here are a few of the many benefits of having a toolbox:
In a nutshell: it will keep you more organized.
You'll save time and effort if you can keep all of your resources in one convenient location.
Your equipment will be secure in this case. Tools are less likely to be misplaced or broken if they are kept in the toolbox.
Safety Advice For Using An Auto-toolbox
Automobile equipment might be somewhat cumbersome to carry around. Therefore, never open more than one drawer at a time, and make sure all drawers are closed and locked before transporting the toolbox.
Tips To Choose The Best Auto-toolbox
There are a few things to keep in mind while deciding on an auto-toolbox.
The number of tools you have and the dimensions of your garage will determine the optimal size of your tool chest.
Your choice of tool chest should also be influenced by the tools you already have. Small tools are best stored in a plastic or fiberboard box, while larger tools should be kept in a metal or wooden box.
Types of Auto-toolbox And Which One Is For You?
An auto-toolbox for auto repair shops is designed to safeguard, store, and organize all of the various instruments and equipment used by mechanics. There are a wide variety of toolboxes to select from, so you can choose one that works for you regardless of your budget, the size of your tool collection, the types of tools you possess, or the type of car repair job you're performing.
Tool chest: Often known as a "swing open top," is an excellent accessory for a mobile toolbox because of the extra space it provides.
Rolling mechanic toolbox: Heavy-duty swivel casters are essential for the safe and easy movement of mechanic's rolling toolboxes, which come in a variety of sizes and drawer combinations.
Portable toolbox: These mobile tool chests have plenty of space for your tools thanks to their sliding drawers and swing-up lids.
Rolling tool stools: Cushioned seats and built-in compartments for your tools make working on your car much more pleasant on one of these mobile tool stools.
Rolling tool carts: Smaller and lighter than a standard rolling tool box, rolling tool carts resemble a kitchen cart in appearance. They often have a huge storage space in the bottom and drawers for smaller items. These are fantastic for transporting multiple hand tools or large power tools with ease.
Rolling Toolbox: These are available in a wide variety of sizes and configurations, and are often fabricated from composite plastic for durability and easy transport on construction sites.
What would a decent toolkit cost?
Depending on the size and construction of the toolbox, the cost might be anywhere from $15 to $100 or more. It's going to cost you less for a plastic toolbox than a steel or composite one of the same size and capacity.
Final Words
Finally, we recommend using your vehicle for its intended purpose: driving. Driving your car, though it may seem paradoxical, is a necessary element of maintenance. A car's fluids need to be regularly circulated, its battery needs to be regularly charged, and its tires need to be regularly inflated. The last piece of advice is to actually drive the car and not just keep it in the garage. We hope that this article would have provided you with the most about an auto-toolbox.