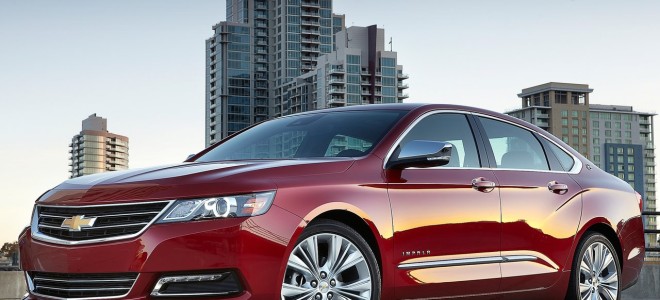 2015 Chevrolet Impala will have a refreshed and improved look. It will be the first full size sedan to have a bi-fuel engine system. Chevrolet Impala was originally introduced in the year 1958 and has come up to be a leader in energy diversity. The 2015 Impala model will be a revelation as it will be powered by harmless derivatives of non CO2 gases. In addition to that, it will feature a tightened body and face as well as an impressive and welcoming interior.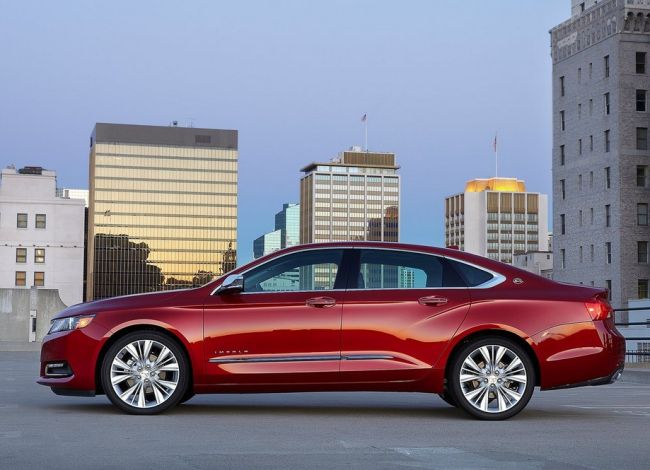 The greatest news of the new Chevy Impala will be the new bi-fuel engine that will make it the first in its class to have such a drive train system. Compressed natural gas (CNG) and gasoline options will also be available. Nonetheless, the only manufacturer in the US for this type of vehicle will be GM. Since this new Impala model will have the CNG option, it is expected to be favorite of many buyers, as CNG is very popular and is already being used in other vehicles such fleet and delivery operators. Having this option the Impala should definitely hit the American market hard and stun many buyers.
2015 Chevrolet Impala Interior and Exterior
2015 Chevrolet Impala feature a brand new remodeled face with an elegant grille and a more pronounced and reshaped bumper. The lowered hood and more aggressive front end will offer more aerodynamic to vehicle. Unique lines and strong body, offer a dose of luxury to this full size sedan. It has an eye-catching, striking and more rounded rear end. The Chevy impala has gone through numerous changed through the years, but it's managed to maintain its distinctive appearance. The interior design of this new model suffered several changes.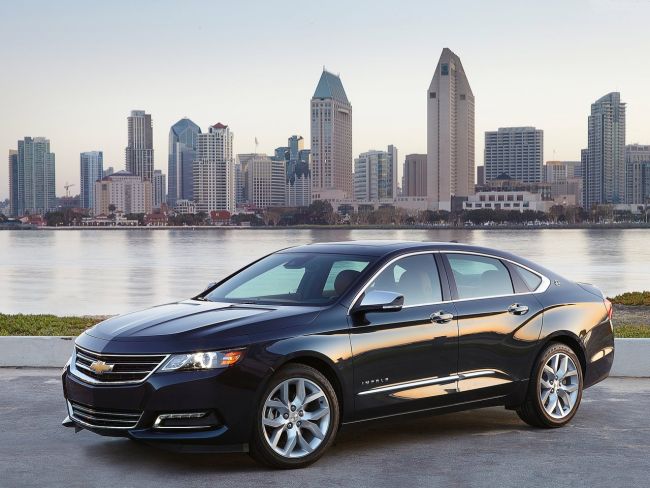 Aboard, the interior will offer ultimate comfort being well fitted but creating zero clutter. Being a full size sedan, it offers enough head and leg room. This sophisticated model will have comfortable. It will also be equipped with up-to-date technology. Chevrolet MyLink and On-Star system transferable on an 8 inch touch display will provide both the passengers and driver with quality entertainment. Some of the other infotainment features to be included are: an upgraded 6 speaker system, HD radio, satellite radio etc. The navigation system will also be advanced and the cabin will offer other stylish features such as a sunroof. 20 inch wheels will be standard in all Chevy Impala models.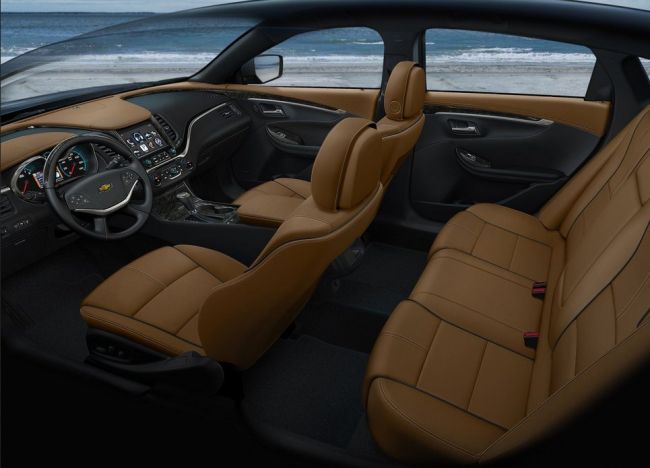 Under the hood of the new 2015 Chevrolet Impala
Under the hood base models will have a 2.5l Ecotec engine having a horsepower rating of 195hp and 187 lb-ft torque. A 3.6 V6 engine will also be offered capable of delivering a horsepower of 305 and 264 lb-ft torque. The bi fuel Impala will use the 3.6 engine option and will use both CNG and gasoline. Mounted in the trunk, the CNG fuel tank will be activated with just a button click. All engines will have a 6 speed automatic gear box.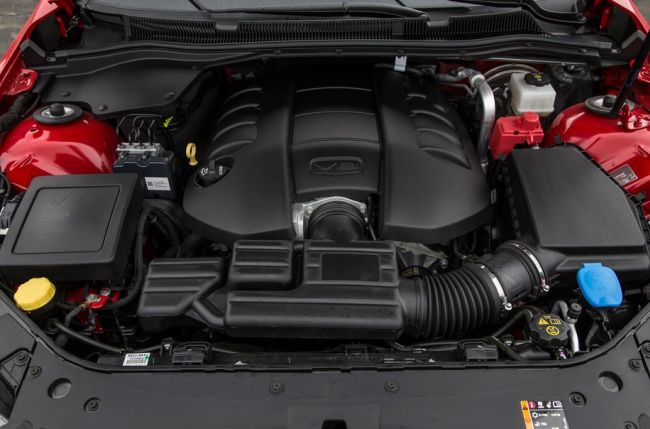 2015 Chevrolet Impala Price and Release date
The cost of the CNG option of the 2015 Chevrolet Impala will start at approximately $38,000. On the other hand, regular 2015 Chevrolet Impala models using Gasoline have the base price around $27,000. Sales for this new bi-fuel Impala will start early 2015.