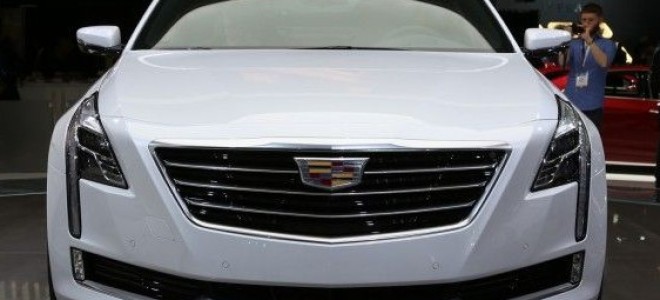 2016 Cadillac CT6 is all-new full-size luxury sedan which drives on rear wheels. This is a car with which GM's brand returns to full-size luxury market, and we have to say that we are impressed by what we saw so far. The new Cadillac CT6 2016 should give American manufacturer some edge in unfair executive car competition with its German rivals. Don't expect it to beat the likes of S class of Mercedes-Benz's or BMW 7's, but expect it to be more affordable than them, at least.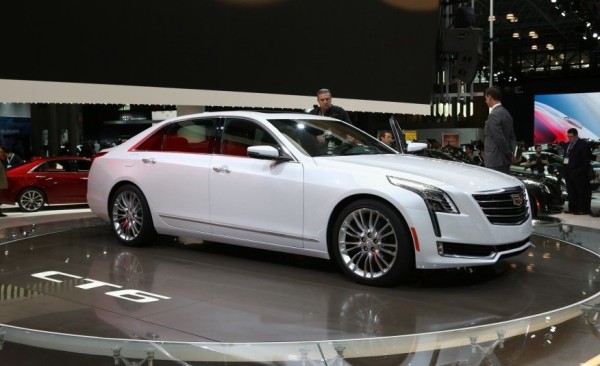 2016 Cadillac CT6 redesign
Cadillac just wouldn't be Cadillac if they didn't stick to their signature design. The new Cadillac CT6 2016 is as boxy as any other car from American manufacturers' kitchen. Large trapezoidal grille with awkward upswept headlamps gives you a real smile, especially if you take thin lower air intake into account. As tradition dictates, rear end features vertical tail-lights which are found on a pretty straightforward finish.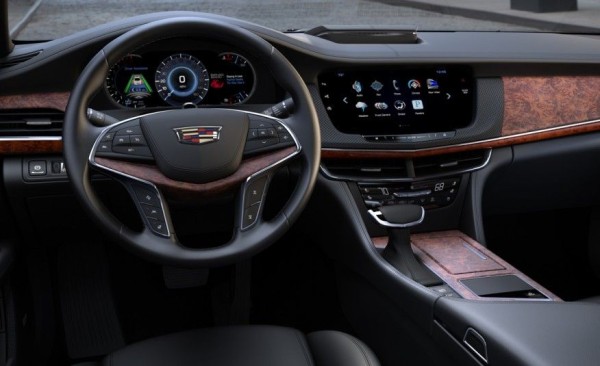 Interior is spacious from all angles, and luxurious like very few American cars overall. Overlapping dash has plenty of pizzazz, and wood accents with leather covers are not unexpected. 10.2-inch touch screen display sits just below its roof, while touch pad controller which recognizes handwriting is positioned behind the shift lever. Needless to say, there's only leather serving as upholstery material. Rear seats also get some entertainment through dual 10-inch displays mounted on front seat's rear. Finally, 2016 Cadillac CT6 luxury sedan offers a formidable list of safety systems which includes parking assist, 360-degree rearview camera, pedestrian warning and heat signature night vision system.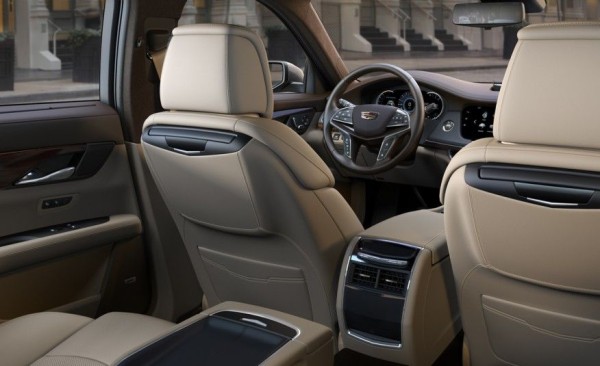 Cadillac CT6 2016 specs
There's a trio of powertrains available under the hood of the new Cadillac CT6 2016. Base engine is 2.0-liter turbocharged inline 4 that delivers 265 horsepower and 432 lb-ft (586 Nm) of torque. Apart from this 4-cylinder unit, full-size limo gets couple of V-6 options with more power. First one is naturally aspirated 3.6-liter unit making 335 horsepower, and other one is 3.0-liter twin-turbo mill with as much as 400 horses (298 kW) and 400 lb-ft of torque (543 Nm). All models will drive through the rear axle, but all-wheel drive will be available as well. When it comes to transmission there is nothing to choose: only 8-speed automatic gearbox will be offered. The 2016 Cadillac CT6 hybrid was presented at the Shanghai Auto Show with combination of 2.0-liter I-4 turbo petrol engine and two electric motors. This combination produces total power of 335 horsepower (250 kW) and 432 lb-ft (586 Nm) of torque.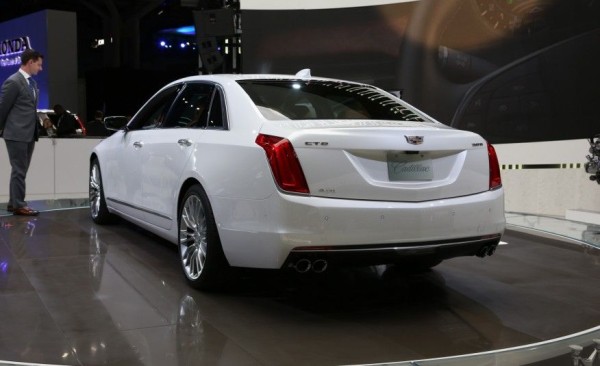 2016 Cadillac CT6 price and changes
Neither of the trio of engines is rated yet, but 2.0-liter turbo four looks promising indeed. It should return more than solid fuel efficiency figures for executive full-size sedan, but the catch is; who will buy executive sedan with 4-cylinder engine? When it comes to price of the new Cadillac CT6 2016, don't expect it to cost less than $75,000 in its entry-level form. Furthermore, top grade models of this luxury sedan could reach $100,000 with ease. The 2016 Cadillac CT6 release date is not announced yet but we can expect that it will go into production in early 2016.