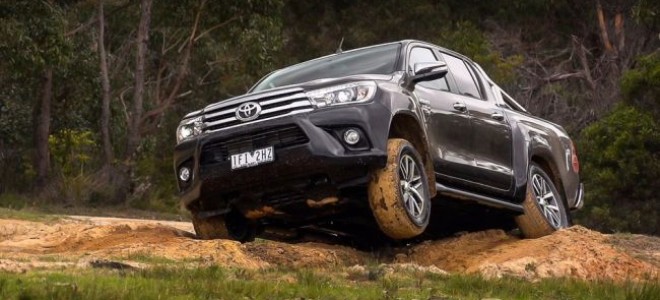 Get ready because a revamped version of Toyota's Hilux is coming soon. Great deal of changes is expected for the 2016 model year, especially in the cabin department and in terms of exterior. Namely, the 2016 Hilux will be the eight generation of this model and it will be sold in over 180 countries respectively. The Hilux comes with a brand-new exterior design decorated with a great amount of chrome accents, LED headlights, and a more refined cabin. As always, Toyota will delight us with a wide selection of engines and among them will be diesel variants. If you want to find out more about the 2016 Toyota Hilux Diesel, continue reading.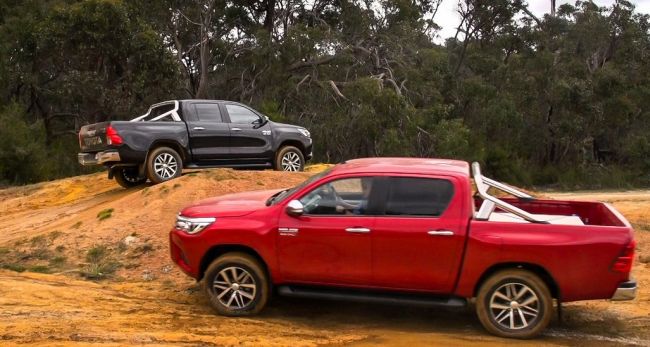 2016 Toyota Hilux Diesel Exterior
The 2016 Toyota Hilux Diesel will have the rugged reliability it has always been famous for and it will be able to deal with any kind of terrain or anything its users throw at it. The carmaker will continue its tradition and the Hilux will be recognizable Hilux, but with great number of features that make it more functional and attractive at the same time. The vehicle sits on a long wheelbase. It also has short overhangs. The carmaker brags about vehicle's departure and approach angles, for which they say they're superb and incomparable. Several trim levels and several cab configurations will be offered. Several bed lengths will also be available. As for the overall dimensions, the Hilux is 210,03 inches long, 73.03 inches wide and 71 65 inches tall.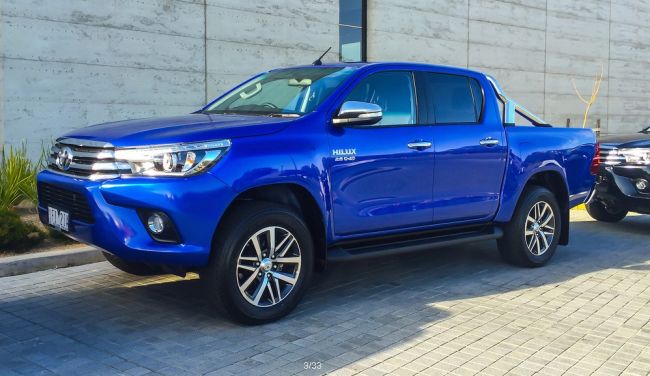 Interior of Hilux Toyota Diesel
We have already mentioned that the interior design of the Hilux has been significantly changed, for the better of course. The design of the dashboard reminds us of that of the Corolla. It has horizontal and thin shape, but we must say that Hilux's dashboard is not a direct copy of the Corolla's dashboard. The cabin of the newcomer is black, but with several details and inserts, the carmaker managed to brighten things up. The new steering wheel gets a wide range of controls. Also new is the excellent infotainment screen. Even the base trim level of Hilux Diesel will be decently equipped. Standard features of the newcomer are a new audio system, automatic climate control, Bluetooth connectivity, etc.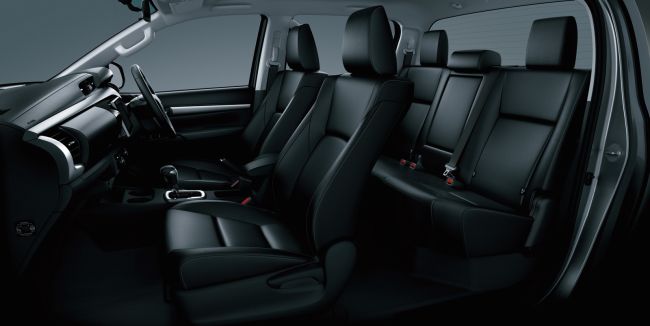 Toyota Hilux Diesel 2016 Engine
Powering the 2016 Toyota Hilux Diesel will be two diesel engines. The first engine is a 2.8-liter turbodiesel with the capacity to kick out around 174 horsepower. The level of torque is 331 pound-feet. The smaller engine is a 2.4-liter turbodiesel. With this engine, you will be able to get the maximum output of 160 horsepower and 295 pound-feet of torque. Backing the powertrains will be a pair of transmission. Optional transmission will be all-new six-speed automatic unit. A six-speed manual transmission with truck-based rev matching technology (i-MT) is standard. Toyota claims that the new Hilux will offer enhanced driving range since the engines powering it will be more fuel efficient.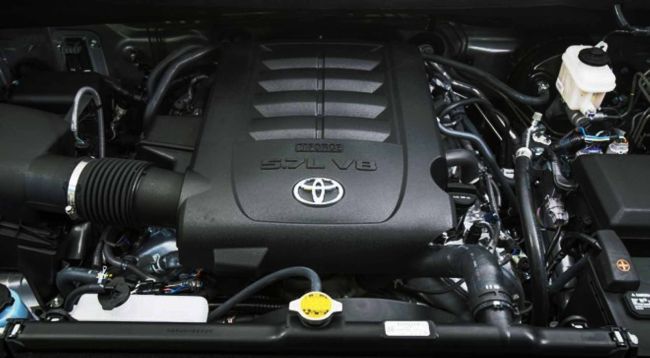 Price and Release date of 2016 Toyota Hilux Diesel
Release date and price are yet to be released. The carmaker confirmed that the exact release date and price will be announced closer to vehicle's launch.
See also: http://www.caradvice.com.au/386178/2016-toyota-hilux-review/