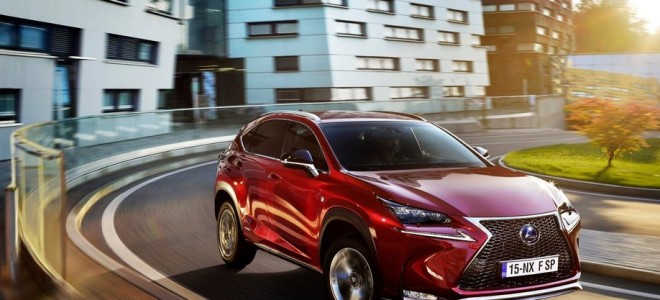 The 2015 Lexus NX is a brand new model from Lexus aimed to compete with the German mid size SUV and other Japanese luxury SUV such as the Acura MDX. It is based on a RAV4 platform and shares a few items with it but the most important parts are proprietary to Lexus. The car will be available with two engine options, a few model options and it is being sold in showrooms from the end of 2014 at a base price of just under 40.000$. This means it is actually more expensive than the German rivals.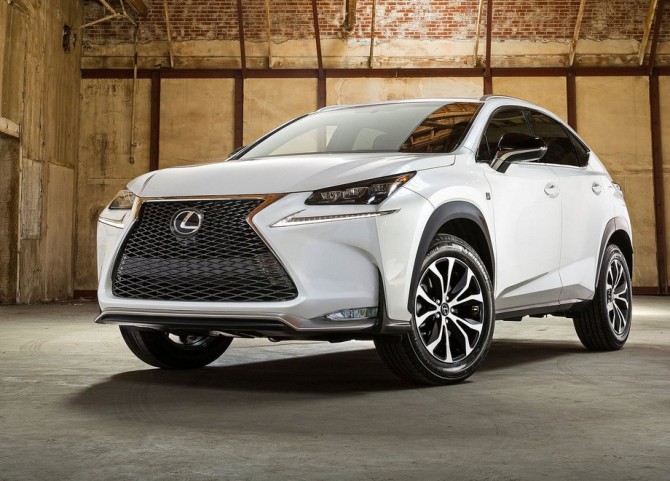 2015 Lexus NX Changes
The 2015 Lexus NX fits perfectly in the Lexus lineup because it offers stunning design with aggressive lines, a nice selection of wheels as well as general good looks. The front lights offer LED clusters as standard while the tail lights have integrated LED. This mid size SUV has a very nice shape which makes it look a bit like a coupe and thanks to the standard privacy glass you will have no problems with outsiders.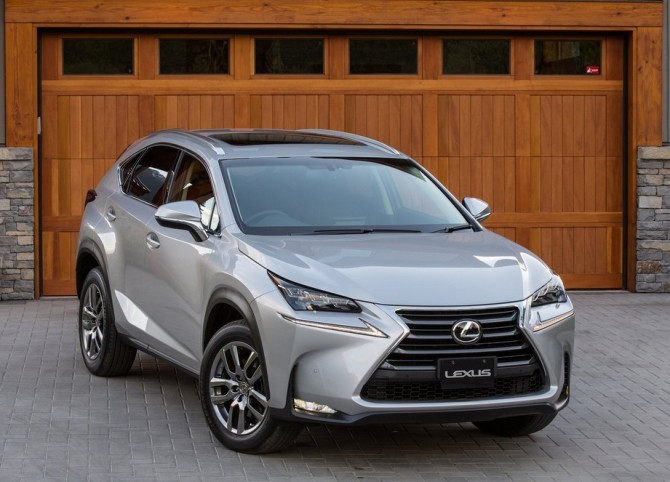 Mid Size SUV 2015 Lexus NX Interior
Interior space of the 2015 Lexus NX is quite good. There is enough room for 5 big adults with all their luggage which makes it one of the biggest cars in its class. Materials are also outstanding mainly because the 2015 Lexus NX offers as standard leather interior with electric front and rear seats, a premium audio system, satellite navigation with a seven inch screen that also doubles as an entertaining system. The rear view camera is an option as well as the massive moonroof.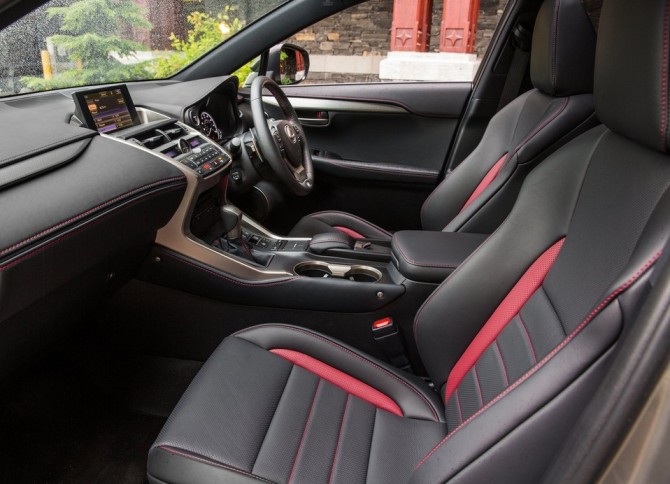 Lexus Hybrid SUV – Comes as an option
There are only two engines choices for 2015 Lexus NX so far. There is the 2-liter turbocharged petrol engine that it is also the base one. This offers around 235 horsepower and 250 lb-ft of torque which should be more than enough for a daily driven car. Unfortunately, with this engine, the car is quite slow, mainly because it weighs around 4000 pounds. The other engine that is available as an option is the hybrid that offers a 2.5 liter Atkinson cycle petrol engine and an electric motor for a total combined power of just around 185 horsepower and 270 lb-ft of torque.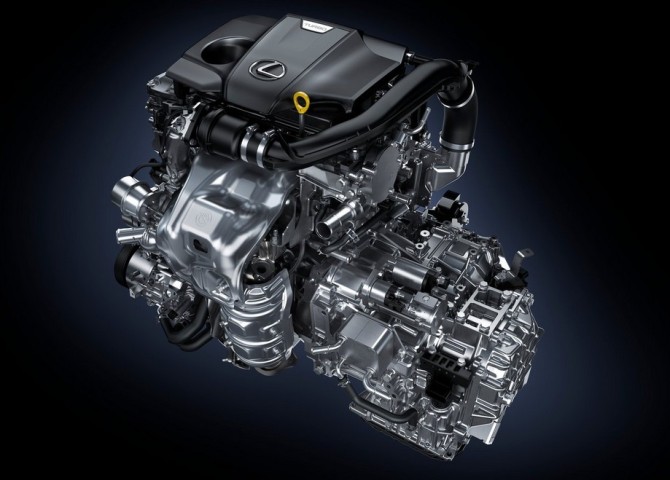 The hybrid version gets a CVT transmission that is very smooth and quite nice to use but it isn't exactly fast. It is only front wheel drive with the electric motor powering the rear wheels. The standard 2015 Lexus NX on the other hand is offered with a 6 speed automatic that either drives just the front wheels or all of them via an all wheel drive system.