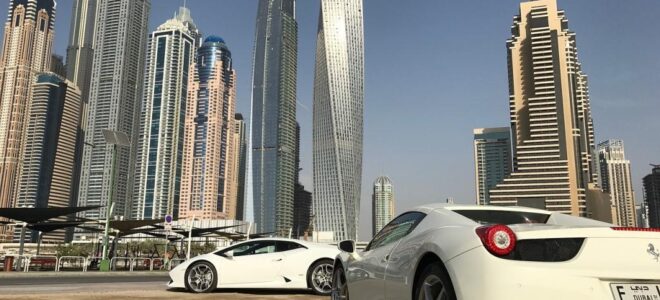 We all love to travel, every year millions of people travel to new locations in search of new experiences. People go on vacations as a means to relax, go on adventures, explore new places; it could even be an event like a wedding or a honeymoon, maybe even retirement: any kind of event that will help you feel relaxed and happy. Anyhow, there are various popular locations that have become known over the years as vacation spots. Paris in France known as the lovers' destination, Italy known for its wine and pasta, Asia offers a lot of cultural sights and food, Hawaii, London, Brazil, The UAE for its high buildings, wide streets, and luxurious lifestyle.
Our place of interest in this article will be The United Arab Emirates. Containing many great cities the United Arab Emirates is one of the most famous travel destinations for tourists all year round. In 2019 alone the country had over 35 million international visitors. 16.6 million Of those visitors headed for Dubai and I'm sure you can guess why. The city that was at one time a quiet port on the Arabian Peninsula has become one of the greatest centers of global tourism today. The city has many attractions like beautiful architectural buildings, beaches, parks, and entertainment centers all subtly splattered with luxury and flamboyance. It is well known that Dubai is home to some of the richest people in the world, some businessmen, and some entrepreneurs.
Usually, when people travel they are limited in what they carry especially if the distance is long and you have to board a plane or a boat. In such cases carrying your car is just not convenient in that it is either impossible or expensive. On getting to your destination you will of course need to move around. Without your own personal car, there are options, buses: some countries offer tour buses or even if unavailable there are regular buses that can be used. Then there are taxis and even trains. But there is one thing all these lacks, Convenience. They will not always be available and at your disposal, as you please, so you wonder, what other option do you have? Simple, you rent a car.
Entirely convenient and always available feels like having your own personal car, renting a car is by the best option when it comes to moving around a city like Dubai. Car Rental is a fairly easy process that is not very demanding or tasking. Also there a plethora of car rental services to choose from. Rentalcarsuae.com offers lots of options when it comes to choosing a car to suit your needs whether it's a minivan for the family or an SUV for a business meeting or a two-seater for you and your partner Car Rental Dubai has got you covered.
Renting a car is fairly easy; you just have to have the valid paperwork required. These are usually a valid means of identification, driver's license and a passport, Dubai is quite a big city and moving around it in your very own rented car is quite the luxury. Now I'm going to state a few advantages of renting a car in Dubai.
You don't have to worry about depreciation of the value of the car.
The payments are low since you're paying rent compared to buying the car.
You don't have to worry about maintenance because the company will take care of that.
The car is convenient compared to public transport.
The car is usually fitted with GPS and other apps to aid movement around the city.
You get to be able to choose whichever car fits your needs and/or budget.
Last and most importantly is comfort, nothing beats comfort.
Knowing all these, you know don't have to worry because when next you happen to visit the United Arab Emirates or Dubai to be specific and you need to move around the beautiful city you know Car rental Dubai offers the best of services and of course the best deals on rental cars.
When you book a car rental, you'll be given the opportunity to meet your driver at the airport or the rental car location. This is your chance to get acquainted and go over any important details before getting behind the wheel. According to car rental company UAEdriving, you may also choose to have your car delivered to your hotel or apartment. In either case, make sure you know the cost of this service before making a decision.