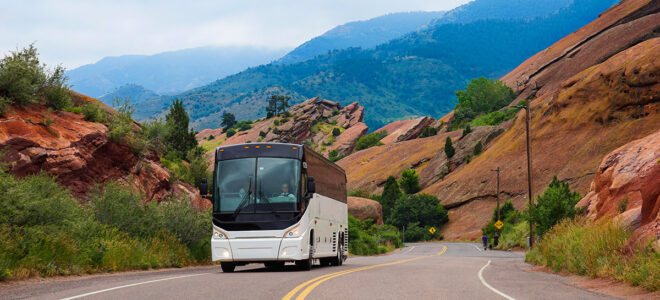 Have you decided to visit the Red Rocks this summer? If not, there's still time to change your mind, and yes, it's going to be one hell of an experience. It comes with a challenge though, since the accommodation will surely not be right near the concert venue. Therefore, you must plan your transportation. And here we step in to save the day… Read our 2023 guide on how to get to and from all those fantastic concerts organized this summer at the Red Rocks.
1. Driving yourself
The first option may seem like the best one too many, but we advise you to rethink it if it was your initial time. Surely you're aware there's going to be a lot of party and drinking involved, so forcing yourself to stay sober just so you could drive can spoil the whole idea of attending a summer concert. Plus, there's always an issue with parking. The venue does have enough lots to park, but you need to relax and enjoy music, not think about the parking.
2. Hire a limousine
The best experience can become even better if you choose to travel back and forth to the concerts you've chosen to visit in a limo, you've rented from red rocks car service! For some, it may sound like an expensive option, but if you're traveling with a group of friends, you can split the costs and experience what it's like to be a Rockstar this summer. One thing's for sure, it's a much safer way to travel.
3. Shuttle service
Since it's one of the hottest destinations in Denver, at least during the summer, there are also shuttle buses available every time there's an event organized. They arrange a pick up at a couple of places around the city, and according to others that have used this type of transportation it works just fine.
4. Buses
Here you have a couple of options. Some buses are organized only when something is happening at the Red Rock, so their schedule is different every time. These are lines like J2G buses. For the schedule, you need to consult their website and see what it will be like this summer. The good thing about these is that they offer local beer, and can also organize an after-party.
There are also some party buses you can join, but these are mostly closed groups you'll have to register with first, become a member, and use their services. It only sounds complicated, but it's not.
5. Taxi service
It's always an option, wherever you are, even at the Red Rocks. However, as is the case with any other taxi service, they are by far the most expensive one. The charge by the mile, and the venue isn't something on the outskirts of Denver.
So, we have given you five options to choose from when it comes to transportation to Red Rocks, with pros and cons as well. Now, choose the one that suits you best.