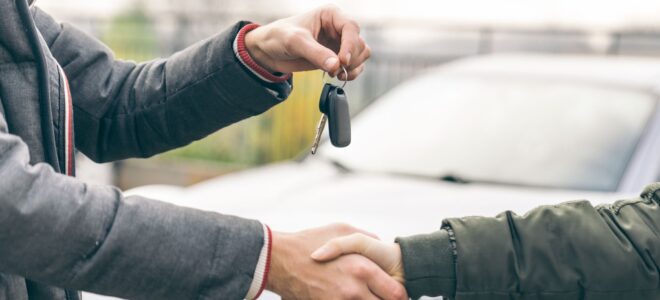 Are you looking to sell your car privately? There is more involved in the process than just finding a buyer and signing over the paperwork. It's important to understand what documents you need to complete the sale legally and safely.
In this article, we take a look behind the scenes at what paperwork is necessary for selling your car privately. We also discuss tips for navigating through each step of the process so that you can get maximum value from your vehicle when it is time to part ways.
Get ready – let's dive into all of the details!
Gather Necessary Documents
When it comes to selling your car, there are a few documents that you need to collect before you can list your vehicle for sale. The most important document is the title.
This will prove ownership of the car and provide a record of any liens or encumbrances associated with the vehicle. Additionally, if it has been more than four years since you last registered your car, then you may also need an emission test certificate as well as proof of insurance coverage to complete the transaction.
All necessary paperwork should be included in your purchase contract so make sure both parties sign all documents before exchanging money and keys for the car.
Prepare for Transfer of Ownership
When it comes to selling your car privately, you need to prepare for the transfer of ownership. To make sure everything goes smoothly, you should take some time to understand the process and paperwork involved.
Start by researching local regulations and laws regarding vehicle registration in your area. You may also want to look into any additional documents that may be required beyond what is standard when transferring ownership.
Make sure you have all of the necessary forms filled out correctly before completing the sale or transfer of title. Both parties must sign off on all documentation so there are no future misunderstandings or legal issues down the line.
Additionally, don't forget to remove license plates from either side – both yours as well as those belonging to the new owner – before finalizing anything else! Taking these steps can ensure a smooth transition for everyone involved in this transaction.
Finalize Sale Agreement
After the buyer and seller have agreed on a price, most private car sales will require both parties to sign and date an agreement confirming the terms of the sale. This is an important step in the process that should not be overlooked as it serves to protect both sides from any potential issues or misunderstandings down the line.
The document should include details such as; make/model/year of vehicle, VIN (vehicle identification number), purchase price, payment method (cash or check), buyer's name & address, and signature. It should also list any additional items included with the sale such as spare parts, documentation, etc.
, along with a clear description of these items if applicable. To ensure everything is above board it's recommended that both parties seek independent legal advice before signing off on any final sale agreement.
Conclusion
Selling a car privately is not an easy task. It requires time, effort, and research to ensure you are taking the right steps.
Additionally, there is paperwork involved for the sale of your vehicle to be legal. The necessary documents needed to complete the sale include title transfer papers, proof of ownership, bill of sale forms, and registration information.
Taking these precautionary measures will help protect both parties from any potential issues that could arise during auto verkopen or after the transaction process has been completed.