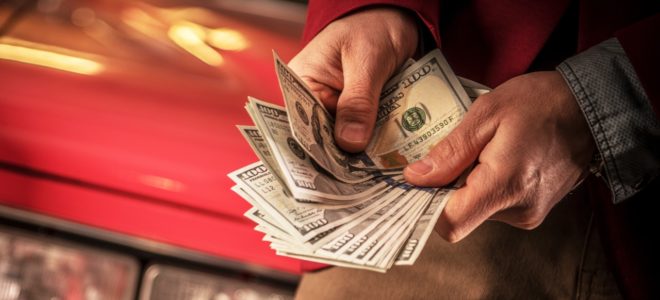 Selling a junk car is common now. And finding the right buyer of your junk car is a tough task.
Hence, it would be best if you are very sure of the party who you are selling your junk car. It would be best if you are sure that you do not get conned or do not get into a loss.
In most cases, to prevent being scammed, you will have to check the junk value of your vehicle and diligently look for good junkyards. It would help if you were sure of who buys junk cars in your house area or city.
The first and most important thing is to make your mind if you want to sell your junk car and then find out the price. We have discussed all the essential factors that you need to understand before selling your junk car. Do read the write up till the end to explore fully.
You must follow the following tips while selling a junk car:
1. Be aware of the reason you are selling
The reason for which you will be selling your junk car will evaluate the money you will be getting from the sale.
Because the value of your car depends on the condition of your Car.
Be sure of the damaged parts of your Car and the working parts.
Because this helps the buyer to estimate the amount of money he will have to pay you to get rid of the Car.
2. Know the value of your junk car
Be aware of the value of your junk car. Its year of model and cost of making.
Always remember the last date of servicing your vehicle and any parts you may have got changed.
This is because a car whose parts are widely available in the market will not have a high junk value.
To get the right price of your junk, know the correct value before selling it.
3. Be careful of your buyer
Before approaching the salvage market to sell your junk car, do a lot of research about the current value of your junk in the market. This will help you to get an estimate of your vehicle value.
If you have a feeling that something is not okay, trust your gut feeling. Some junkyards may try to scam you, and hence it is essential to know of legitimate junkyard businesses.
4. Compare prices
When you go around the market, finding the right quotation for your junk car, make sure you compare offers given to you.
Some junkyards include the cost of the towing facility in your quotation. It would help if you asked about it. However, opt for a junkyard that tows your vehicle free of cost.
5. Know who buys junk cars
Make sure to check all verified junkyards in your area or city. You can even find them online.
Check for any reviews and their quality of service and confirm the price accordingly. Do not settle for shady junkyards with customer reviews available. To know more about this, click here.
Once you chose your junkyard, make sure all necessary paperwork is ready.
6. Know About Paper Work
When you are selling your junk car, you should know about the paperwork that you need to transfer to the buyer.
There is much information you need to share with the buyer and some to hide from them, so you should know that.
Inform this sale information to the Department of Motor Vehicle.
7. Look for Best Offer
When you are making the sale of your car means you are doing the business of your car.
It's always easy to deal with a professional rather than selling it by yourself.
One should sell their Car through the professionals so they won't face any problems regarding their vehicle.
Benefits of Selling your Junk Car
There's a long list for the benefits of selling your junk cars; some of them are mentioned below:
1. It Free up your Garage :
Why keep junk in your garage it not only takes space but also releases hazardous chemical
You can utilize your garage space in multiple ways. You can have a pool table at your garage space where you can enjoy with your friends and families.
You can park your new Car there that will gorgeous in your garage.
2. Earn Money :
You can earn good money by selling junk car which is there in your garage.
The Car or vehicle that stands at one place for a long time can be a house for insects, bacteria's, the condition is if it is not getting cleaned daily.
This can also cause the hazardous chemical to seep into the ground which can be dangerous to your health also
3. Final Good-Bye to Car Problems
After a prolonged period, many vehicles have weird and annoying noises in their system. These noises cause issues for everyone who travels in the Car.
After a point of time, even the car owner is frustrated with these issues. If you have similar problems, maybe the best choice available to you is to sell your car and get rid of these problems once and for all.
The Final Verdict
Selling your junk car is not just about getting rid of your vehicle but also getting the right amount of letting go of your investment. Shop around, research before deciding where to give away your junk as it will help you evade scammers.
And you can get the best price for your Car. We have explained all the steps in detail in the above write up. I hope you are clear and can finally sell your junk car quickly.