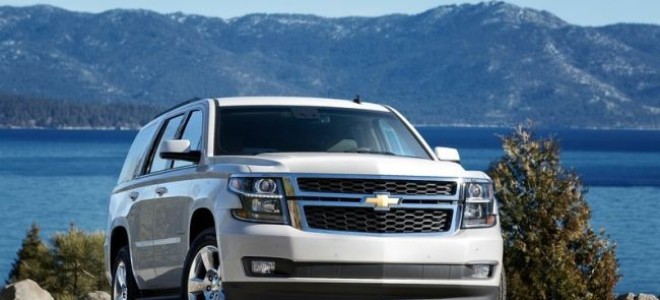 Traditionally, the 2015 Chevy Tahoe has been specifically aimed for consumers in need of serious towing capability while still maintaining large interior space. New Chevy Tahoe is no exception. It will be powered by the newly improved V-8 engine that produces a lot of power and better at fuel economy. Previous models were known for not being as maneuverable or efficient like full-sized SUV but the 2015 model has made huge strides to rectify this. Chevrolet will offer the Tahoe in three trim levels: LS, LT and the top-spec LTZ. All models will have a passenger carrying capacity of 9. The third row can be folded to increase cargo space and reduce the number of passengers to 6.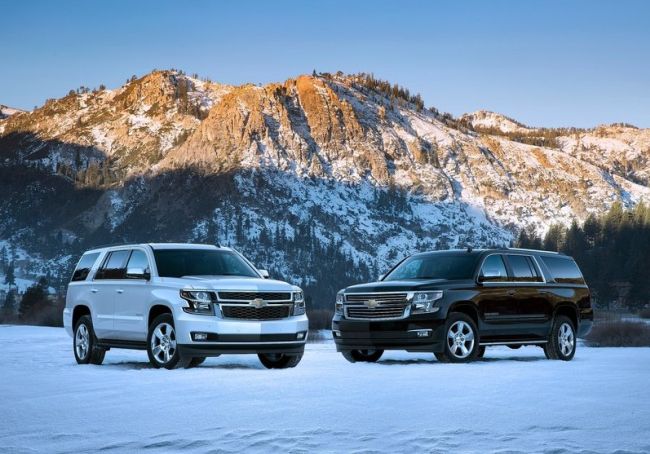 Under the Hood of new Tahoe
Under the hood of this Chevy, there will be a 5.3 Liter 16-valve V-8 monster mated with six-speed automatic transmission with manual shifting mode. This engine has undergone some improvements boosting its output to 355 hp and 383 lb-ft of torque which in turn improves the Tahoe's driving experience and capability. Direct injection and cylinder deactivation are also some of the efficiency upgrades. Cylinder deactivation mode allows the V-8 to turn off half of its cylinders when under low-load conditions transforming it into a 2.65 liter four-cylinder V-4 engine. All this happens without the driver's intervention. The change is not indicated by decrease in vibration or clunking; rather, there is an indicator in the gauge cluster display to notify the driver of the switch. Consumers will also have the option of choosing between all-wheel-drive or rear-wheel-drive systems.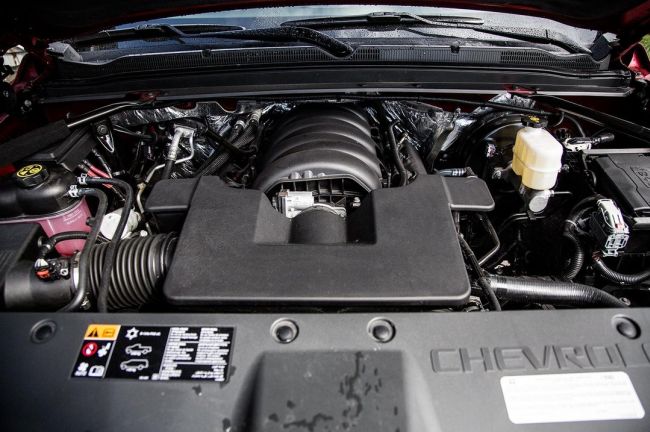 Chevy Tahoe MPG and Performance
The 2015 Chevy Tahoe does not deliver hybrid sedan like economy but it is an improvement compared to the outgoing model. Models with RWD are rated at 16 mpg City 23 mpg Highway and 18 mpg combined. Those who will add FWD to the Tahoe's spec list will have to settle for 16 mpg City 22 mpg Highway and 18 mpg combined. In the real world, these figures should be higher for drivers under low load conditions due to the V-8's cylinder deactivation feature.
This new model is capable of accelerating from 0-60 mph in 6.9 seconds and 0-100mph in 18.6 seconds. With governor limitation, this car can only reach a top speed of 100 mph.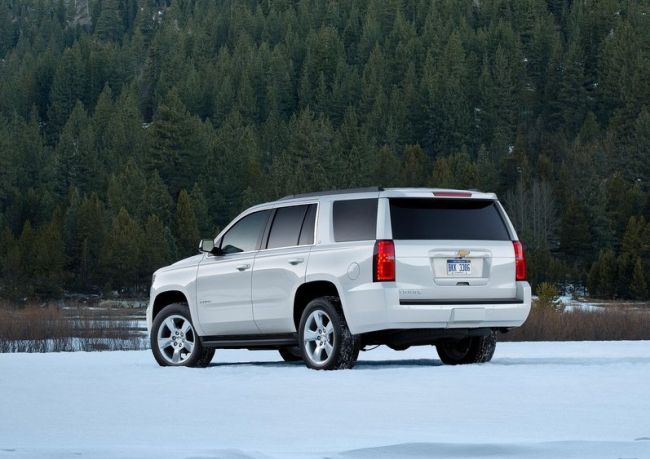 2015 Chevy Tahoe Release date and Price
Pricing for the 2WD LS model starts from $45, 980, increasing to $50, 995 for the LT model and $59, 995 for the LTZ. To get 4WD for each trim level, you have to add $3,000. 2015 Chevy Tahoe is made available publicly from December of 2014 with sales seriously kicked off in the beginning of 2015.
More details on official Chevrolet website.