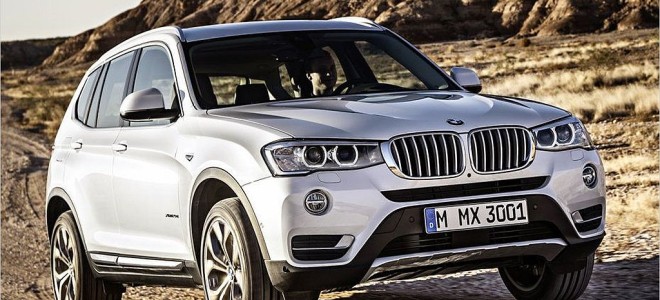 2016 BMW X3 release date, price, changes – The previous generation of the BMW X3 has been one of the most favorite midsize luxury SUV vehicles on the European market but it made great success on the US market, as well. Only on the US market approximately 40,000 units were sold. When it comes to exterior design, designers didn't try to create more appealing BMW X3 so it comes with the same look as the previous model. Interior design is almost unchanged too, but it comes with some new features for base trim level and some novelties. In our estimation the new BMW X3 2016 will be a decent successor of the BMW X3 family.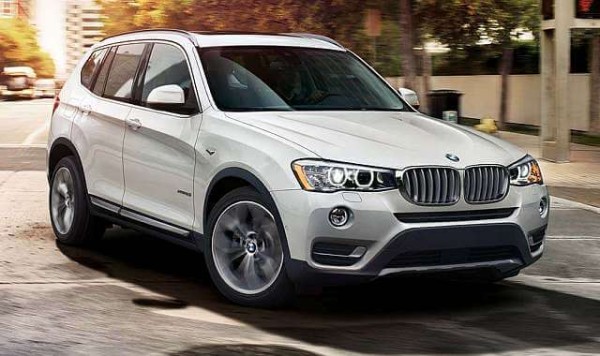 2016 BMW X3 redesign
As it was mentioned at the beginning 2016 BMW X3 comes with same exterior design. Inside you can feel all the luxury that it can offer. Comparing to other SUVs in this class BMW X3 feels more spacious than any other on the market. Passengers feel more comfortable and therefore ride will be more convenient. Also, new technology is used and special leather for seats, creating luxurious look. It now features Adaptive Full LED headlights, a multifunction steering wheel and Driver Assistance Plus Package which includes Active Blind Spot Detection, Active Driving Assistant with Lane Departure Warning. Comparing to the 2015 model, the 2016 BMW X3 now comes standard Smartphone Integration, Enhanced USB and Bluetooth for all models.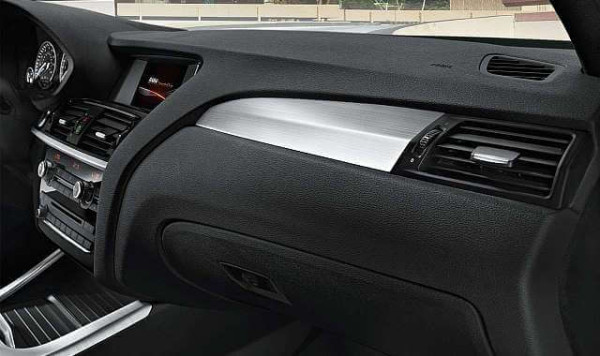 New BMW X3 2016 specs
Like before, the new BMW X3 2016 will offer three engine options. Base engine is 2.0-liter 4-cylinder TwinPower Turbo with 240 horsepower and 260 lb-ft of torque. Stronger engine is something what is expected and BMW can't afford to let us down. This is 3.0-liter 6-cylinder with TwinPower Turbo technology with 300 horsepower and 300 lb-ft. Combining high precision direct fuel injection, Double-VANOS and Valvetronic variable intake technologies turbo lag is virtually eliminated. Only one diesel engine will be offered in the US and it is 2.0-liter TwinPower Turbo Diesel inline 4. With 180 horsepower and 280 lb-ft of torque it accelerates from 0-60 mph in just under 8 seconds. Eight-speed automatic transmission is offered and fuel consumption should be slightly improved.
2016 BMW X3 specs

| | | | |
| --- | --- | --- | --- |
| Engine type | 2.0-liter petrol I4 | 3.0-liter petrol I6 | 2.0-liter diesel I4 |
| Horsepower | 240 hp @ 5000 – 6500 rpm | 300 hp @ 5800-600 rpm | 180 hp @ 4000 rpm |
| Torque | 260 lb-ft @ 1450 – 4800 rpm | 300 lb-ft 1300 – 5000 rpm | 280 lb-ft @ 1750 – 2750 rpm |
| Acceleration (0-60 mph) | 6.2 sec | 5.3 sec | 7.8 sec |
| Top speed | 130 mph | 130 mph | 127 mph |
| Fuel economy (city/hwy) | 21/28 | 19/26 | 27/34 |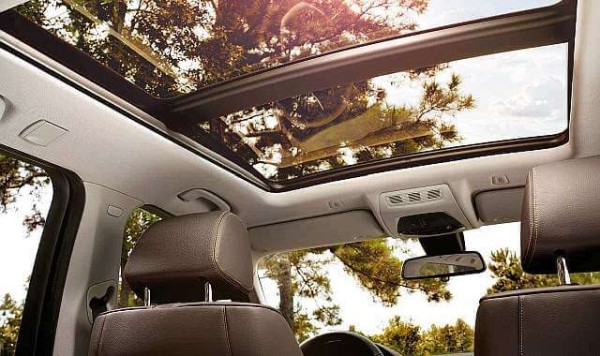 2016 BMW X3 release date and price
The new BMW X3 2016 will hit the market this year and the MSRP prices are officially available. Price for the base sDrive28i model is just under $40,000. The most expensive model is the most powerful one, the xDrive35i with starting price over $47,000. If you are thinking of buying this midsize luxury SUV you need to be patient and all you can do is to enjoy driving his older brother before the 2016 BMW X3 come to the market.
2016 BMW X3 MSRP (including $995 D&H)

| Model | Engine | MSRP |
| --- | --- | --- |
| sDrive28i | 2.0-liter Petrol inline 4 | $39.595 |
| xDrive28i | 2.0-liter Petrol inline 4 | $41.595 |
| xDrive28d | 2.0-liter Diesel inline 4 | $43.095 |
| xDrive35i | 3.0-liter Petrol inline 6 | $47.345 |