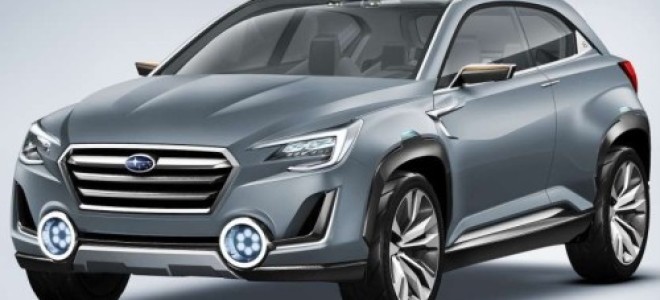 Produced for 10 years between 2005 and 2014, Tribeca was Subaru's least popular model in the end, hence its discontinuation. You won't be able to get the new Subaru Tribeca 2016, but every serious manufacturer has a replacement in store for every car that gets the axe, and Subaru is a serious manufacturer; no doubt. 2016 Subaru Tribeca will, as you have seen, get a worthy replacement. Viziv 2 concept car (whatever it's called later on) represents everything that its predecessor wasn't. It is exciting, modern and efficient, and should have a bright future ahead of it.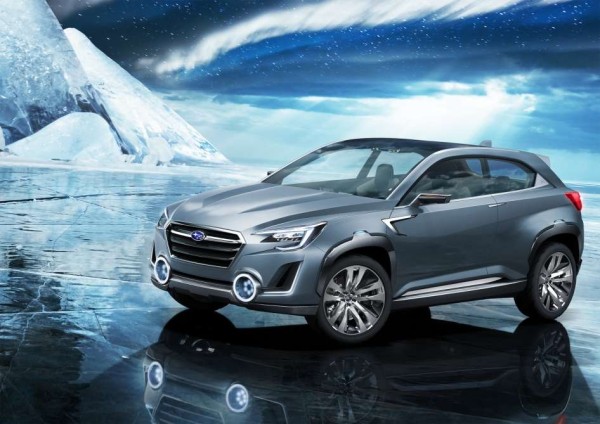 Viziv 2 – replacement for the 2016 Subaru Tribeca
There's still a lot of work to be done if Japanese plan on making Viziv 2 reality (and they do). For starters, 2016 Subaru Tribeca's replacement is way too unconventional and expensive to produce. Plenty of carbon fiber parts can be found pretty much everywhere. Almost all plastic moldings are replaced with these lightweight materials. Design itself is purely concept-like. Signature stripe grille is only thing that fits Viziv 2's fascia. Unconventional headlamps and large circular foglights don't really make the cut, and what to say about those up-swinging front and back-swinging rear doors. Around the back, rear end only follows frontal fascia's pattern.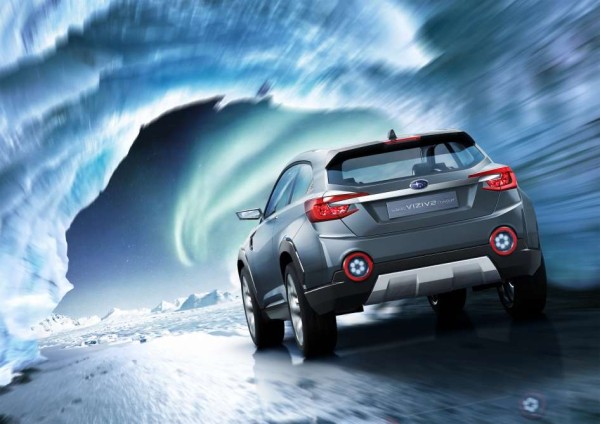 Interior is way too futuristic as well. Minimalistic cabin gets some contemporary materials which more suit sports cars. Shapes and cues are also contemporary, but who knows; maybe that's exactly what Japanese were planning with their new 2016 Subaru Tribeca. As for now, there are still no words of its feature list, but expect it to be on-par with other cars in its niche.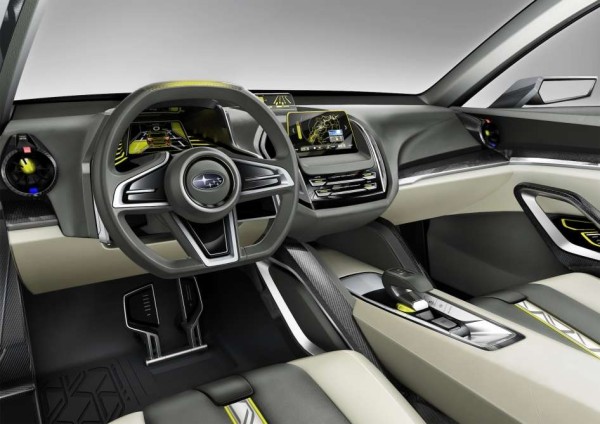 Specifications
They have already presented Viziv 2 concept last year in Geneva. Now, we can only wait its introduction which could be for model year 2016, but will more likely happen further down the line. Unlike Tribeca's outdated 3.6-liter flat-six engine and 5-speed automatic transmission, Viziv 2 features a gas-electric hybrid powertrain consisting of 1.6-liter turbocharged 4-cylinder engine making 168 horsepower and 186 lb-ft of torque, and a total of three electric motors. CVT transmission moves the gears, and lithium-ion battery pack stuck in the middle even offers some all-electric drive.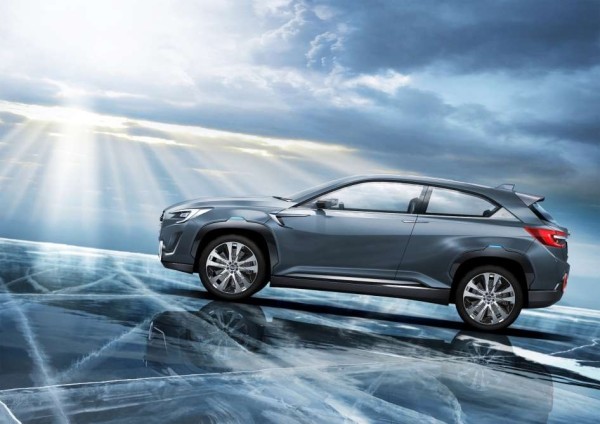 Pricing of the new Subaru Tribeca 2016 replacement
If hybrid powertrain remains Viziv 2's only option come production time, Subaru's new crossover will be considered a true modern vehicle with impeccable fuel economy ratings. That's why its price tag should be some $5,000 larger than before which would translate to around $40,000. However, we expect Subaru to find a way and lower the prices.