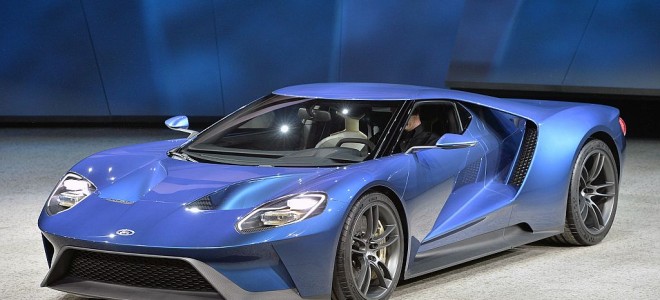 2016 is the important year for Ford, it represents an important anniversary of the first Ford victory at 24 Hours of Le Mans and this is also the year when the new 2017 Ford GT is going to be released. Long time before Ford officially confirmed that during this years they are going to release this model, rumors were spreading about Ford being developing the new mid-engine supercar, and in no time enthusiasts and online reviewers counted two and two and figured out that the company is working on the brand new Ford GT 2017.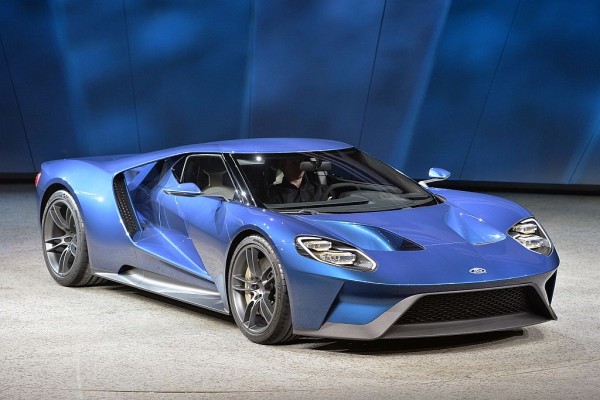 Ford GT 2017 redesign
Exterior
New model brings back the retro GT40 look, vehicle that won 24 Hours of Le Mans four times in the row. This means that the new 2017 Ford GT comes with sleek design and low slung stance and that also bears a lot of resemblance with Ferrari GT40 and the GT models sold in the 2005 and 2006. Now back to the future, new model comes with large carbon fiber splitter in the front, full LED headlights, air duckt, mesh inserts and two big vents for engine cooling. Front fascia looks really aggressive, but the back is nothing less mean. In the back it comes with two big rounded exhaust tips, large diffuser and big carbon fiber spoiler. It is obvious that Ford tried to make this model as aerodynamic as possible. It is also one of the lightest Ford vehicles, cabin is roughly made out of carbon-fiber and aluminum frames, which increases both speed and fuel efficiency.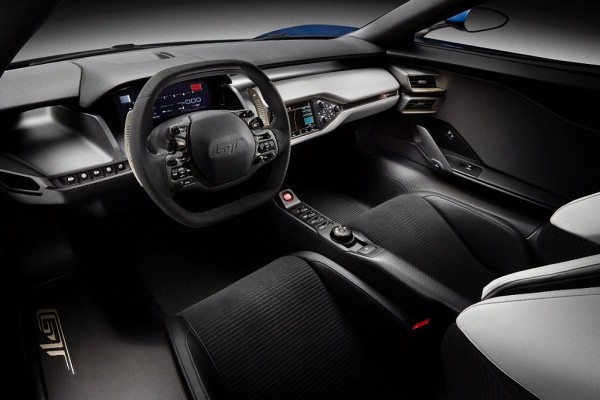 Interior
On the inside 2017 Ford GT is nothing less futuristic looking. It comes with fully digital instrument cluster, Formula 1 inspired flat steering wheel and doors that open upwards. It comes with new Sync 3 infotainment system and large shift paddles. One of the things that we didn't like is that although very comfortable and supportive seats are integrated into the carbon-fiber passenger cell so they can't be adjusted or moved front and back. On the other hand drivers will be able to adjust steering wheel and pedals instead with their infotainment computer, this system hasn't been seen before accept on Ferrari LaFerrari model.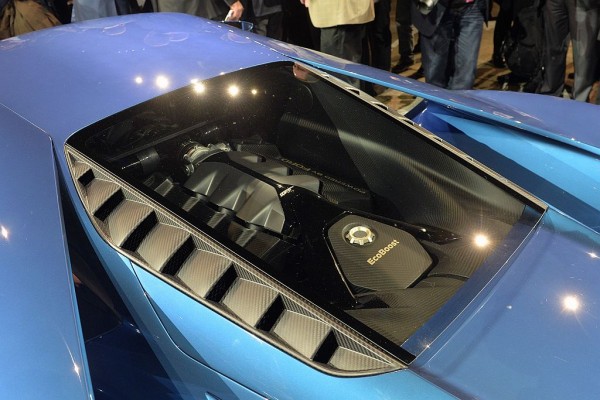 2017 Ford GT engine
The most important info about Ford GT 2017 is its performance segment. It comes with mid-mounted twin turbocharged engine with 3.5-liter displacement and EcoBoost technology that is able to deliver more than 600 horsepower. It is paired with 7-speed dual clutch transaxle that also send equal amount of power to the rear wheels. It also comes with massive ceramic brakes and 20 inch alloy wheels. We still need to wait for the official specs to be revealed.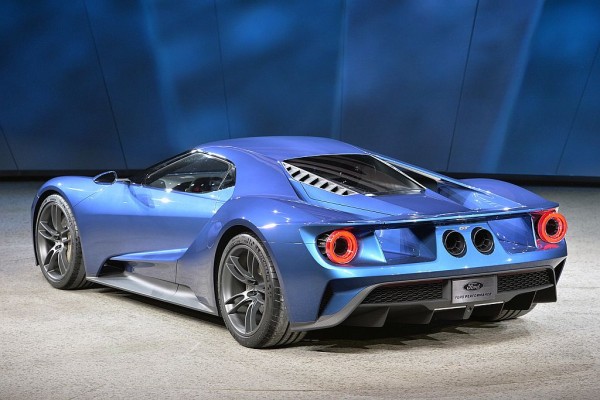 2016 Ford GT release date and price
There's no information about the 2017 Ford GT price, but we expect that it will cost more than $150,000. Same goes for release date although we think that Ford GT 2017 will arrive at the showrooms in the summer next year exactly on the date its predecessor triumphed on 24 Hours of Le Mans.
You may also like: