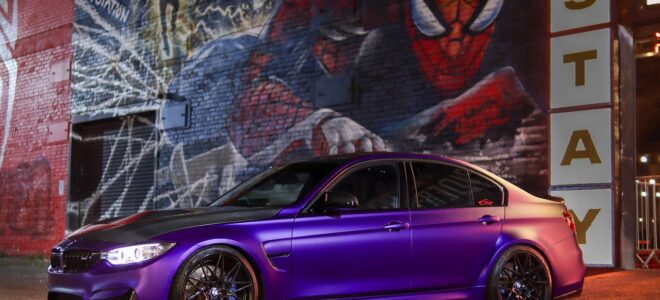 Business marketing always requires you to look for fresh and innovative ways to get your name out there. It's one aspect that could either make or break your business. Moreover, there are different options for you to try out – You could try investing in radio, billboard, or TV advertisements or going to the Internet.
However, if you want a lasting and cost-effective option, your best pick would be vehicle graphics. This unique strategy allows you to create an eye-catching visual aid to differentiate your company as it travels through your local streets. If you want to know other business benefits vehicle graphics bring to the table, here are six advantages:
The Flexibility of Design Concepts
Vehicle graphics are more creative than a straightforward logo on your car's side panels. Here, you can customize your design in any way you want and in any concept that works well with your business. Moreover, if you're looking for something striking, you have plenty of options – from a full-vehicle wrap, cute window decals, or even a roof-top sign.
Not only this, you could get a team of designers to create a custom design if you want. Doing so creates a new business motif that suits you and stands out from other businesses. On the other hand, you could always do the design yourself if you want to avoid hiring a new designer. Nonetheless, vehicle graphics opens you to a world of possibilities to endorse your business on wheels.
Additionally, you could even update your vehicle graphics anytime you want. Since wraps can easily be removed, you can repaint your car or enhance your design anytime. You could even get the popular carbon fiber vehicle wrap if you want – a durable armor for your car that's set with a unique texture.
You should always be present when dealing with vehicle graphics – since it's not a one-size-fits-all system. Every vehicle has requirements, so you must make your design template depending on your car. You could even click here to work with specialty designers to produce the perfect wrap. Vehicle graphics come in easy here since you'd have a fully-trained team to make it possible.
Heightened Credibility
A new and sharp-looking vehicle graphic gives your business a professional look, ultimately heightening your credibility. In addition, these graphics create a long-lasting impression that lives much longer in your customer's memory. Using vehicle graphics also conveys that your business can provide and afford this top-notch service, which ultimately oozes professionalism.
You can find plenty of businesses with the same vehicle strategy – from food trucks, caterers, delivery services, and even skilled trades like plumbers and contractors. Overall, vehicle graphics convinces your customers by showing off your style and credibility.
Promotes Visibility
Although it's good for you to spread the word of your business online, primarily since it generates traffic on your site, it's also best for you to promote locally. Just by driving your car everywhere and anywhere, you get the chance to advertise your business with people in the same locality.
In 2022, around 89% of Australians stated that they've been on a road trip, with Queensland respondents around 97%. Within this number, 38% take more than ten hours of driving. With such huge numbers, vehicle graphics will take your business to new heights as they will deliver your message to the general public.
Moreover, not only do you want to drive around town, but you'd also want to display the correct information on your vehicle, such as how to contact you and what your services are. Doing so will increase the potential customers of your business.
Easy on the Wallet
Unlike billboards and TV advertisements, vehicle graphics are easy on your wallet. Moreover, these graphics will last you several years, and you'd only have to pay once when you want to get the wrap done.
There is also little maintenance needed for your vehicle graphics. Once you get it installed, you'd have to let it sit for a few days without washing your car; once those days are up, you can clean your wrap by washing it regularly.
Likewise, vehicle graphics are also made to withstand environmental elements, so you can always expect your car to look superb. However, if you encounter deep marks and scratches, it's best to get the help of your installer. Nonetheless, vehicle graphics allow you to see a return on your investments with ease – as it's a one-time application that will look great even in the years to come.
Non-Invasive and Non-Aggressive Advertising
Invasive advertising means marketing without receiving consent from the target audience. This kind of advertising could mean take-out menus hung on customer door knobs, inserts-in found in magazines, or even pop-up advertisements that hinder your online experience.
A global communications firm called Edelman Trust Barometer released a 2019 study that stated that 3 in 4 people avoid invasive online advertising by using ad blocks. This study also revealed that people changed their media habits to see less advertising and avoid almost all ads altogether.
However, if you employ vehicle graphics, you won't have this problem. Since all you'd need to do is drive around town with your designed car, you'd be able to attract attention without disturbing potential customers. Moreover, it's a more indirect and non-aggressive approach, as it only takes one look from your colorful vehicle to entice your customers.
Vehicle Protection
Suppose your available cars for vehicle graphics are the top-notch Honda Civic Type R, Ranger Raptor, or even the upcoming Toyota Vios model. In that case, you won't have a problem with any paint botches. Vehicle wraps give your car a protective layer against minor dents or scratches.
Moreover, a quality installer can easily remove these wraps without damaging the original layer beneath them. It could even make your vehicle look fresh as usual. Overall, vehicle graphics such as wraps ensure that your paint stays in excellent condition and is ready for marketing anytime.
Final Thoughts
Vehicle graphics give you an investment of a lifetime since it's cost-effective, customizable, and profitable for your business. Likewise, it helps generate profit with a new and exciting method – with only minimal care and maintenance. So experience these six benefits for yourself, and bring about a better change for your business!