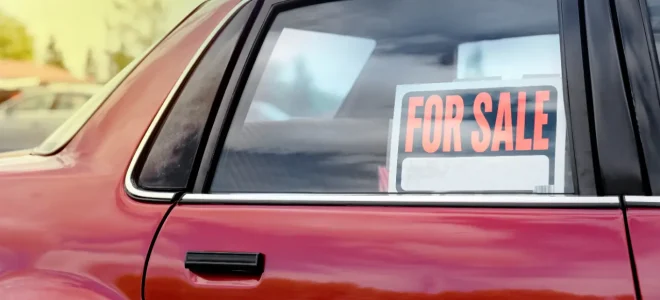 Selling your automobile is almost always a lengthy procedure. Making the decision to sell your automobile takes the most time of all the processes.
Have you decided on a new automobile to purchase for yourself? If you answered yes, you're probably wondering about how to achieve the best market price for your used car valuation. Given below is a checklist to assist you in increasing the resale value of your automobile if you intend to sell it.
1) Take it to a gas station.
This will cost you between Rs 5,000 and Rs 8,000, depending on the model and variation, but this small investment will pay off handsomely.
Comprehensive servicing at an authorized dealership will give your car a new lease on life, and don't be afraid to change all of the required stuff during the service, such as the oil filter, air filter; engine oil, gear oil, AC filter, and so on.
A car that is free of mechanical problems and has all of its parts operating in perfect harmony will be the favored option of consumers on any given day. When a prospective customer requests a test drive, emphasize how smoothly your vehicle glides over roadways.
2) Ensure that the documentation is flawless.
It is critical that you provide every legal record and document for your automobile when selling it. This implies that you should double-check everything before heading out to sell your automobile.
Original Registration Certificates (RC), Insurance Policies (updated), Pollution Certificates, and Warranty paperwork for different equipment like batteries and tires should be maintained securely. Proper paperwork will undoubtedly boost the resale value of your vehicle!
3) Set a resale price in your mind.
Knowing the minimal price at which you believe your automobile should sell is a critical checkbox on every used car valuation checklist.
If you sell it to a local firm, keep in mind that they will want to take a 3-5 percent commission on the sale of your vehicle. As a result, it is recommended that you add 4-5 percent to your final established minimum sale price.
You may also read our extensive article on estimating the resale value of your old automobile.
4) Investigate Online Platforms
Used autos do not have a price tag. As a result, determining the value of one's automobile becomes quite complicated. A little research can assist you out here. You may either approach someone who has just sold their automobile or utilize a free online used car appraisal tool to get an anchor price before selling your car.
5) Speedometer reading
Nobody wants to buy a car with more than a million kilometers on the odometer unless it's a commercial vehicle. It's preferable to limit your mileage and prevent needless travel.
If possible, take public transportation or join a carpool. If you can't avoid long runs in your automobile, don't keep it running for too long. An automobile should be kept for a minimum of five years.
6) Consider changing the lighting.
The car's lighting ability is vital, and you must ensure that the headlight and tail lights are in good functioning order. After a few years, the illuminating capability of headlights deteriorates, necessitating the replacement of the lightning components.
In addition to the factory bulb, you can choose from various OEM bulbs on the market, but make sure their specifications match the stock bulb. Given below is a checklist to assist you in increasing the resale value of your automobile if you intend to sell your exotic car at Illuso.
Conclusion
All of these suggestions cost little effort, time, or money. However, if you follow these guidelines correctly, we are confident that you will be able to enhance the used car valuation by at least 5-10%.