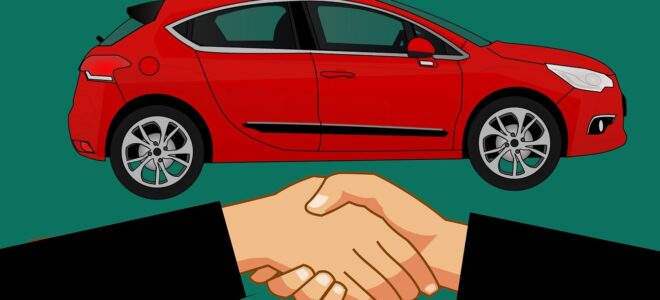 So, you've decided to sell your car, huh? As exciting as the thought may be, there is a lot of prep work that needs to be done, if you want to get the most out of the sale.
Car buyers are more informed and do thorough research when buying a used car. In fact, most won't even show interest if your car looks like it needs to be washed or repaired in the ad. After all, they want a reliable vehicle and one that appears to be poorly maintained won't cut it.
Before you place the ad online or in classifieds, there are certain things you need to do. You know so your car appeals to buyers. We have the full rundown for you.
Fix cosmetic damages
Aesthetic appeal is vital to buyers. Otherwise, they will just scroll past your ad. So, you need to fix all the dents, scratches, and any other cosmetic damages on the car.
Start by inspecting it and identifying the damages. You need to inspect the body, windows, windshield, and all. Think like a buyer and understand what should be covered in your inspection. Most buyers inspect the following:
The paintwork of the car: They usually look for chips or overspray. Make sure the paintwork is smooth and flawless.
Under the hood: Besides the mechanical element of the car, they look for any missing bolt, hinges, and fender of the body. Make sure everything under the hood is in place and shape.
Body panels: This is to determine whether or not the bumpers and other parts fit seamlessly.
Windshield and windows: Scratches and cracks are a big no. Look for big and minor scratches on the windshield and windows that can eventually turn into cracks. A professional windshield repair shop like autoglasshamilton.ca can help you get rid of cracks and big scratches.
Check for rust: Rust forming on the car compromises its structural integrity. Inspect the whole body to see if you can spot any rust.
Inspecting your car in this manner lets you evaluate the amount of work needed if you intend to get top dollar for it. You can certainly expect buyers to look for these things when they get the chance to see the car.
Get it detailed
Before taking pictures of your car for the ad, you want it to be in top shape. Car detailing is the best way to achieve that.
Detailing is much more than just a car wash, it brings both the exterior and interior of the car back to life. No matter how dirty your car may be, the process can make it appear as good as new. As long as you go to professionals that know their art.
The process consists of the following:
Comprehensive wash and clean, interior and exterior
Polish both interior and exterior
Application of wax to preserve the paint
Removal of the wheels for a thorough clean
Treatment of the windows, head, and taillights
Besides any cosmetic damages the car may have, the detailing process will have it looking as good as new.
Do your research before setting the asking price
Buyers will ignore your ad if your asking price is too much. This means you need to do some research before you set the price. To do this, you need to check the book value and search the internet for the same car.
When performing the search keep an eye out for the year, trim, and mileage of the car. This will help determine the ideal asking price as per the market rate. If you've customized the car, you can ask for a little more but don't expect to get too much more than the market rate.
Get the car's paperwork ready
Serious buyers will ask for maintenance paperwork, this helps them determine how well you've taken care of the car. You don't want to be scrambling here and there for the paper, have them ready before you place the ad. Depending on how enticing your ad is, you can have multiple buyers interested. You don't want to keep them waiting too long if they ask to see the paperwork. So, have it ready beforehand.
Learn to take pictures
We can't emphasize this point enough. The pictures of the car in the ad should stand out, make your car look attractive. Otherwise, it will be just another car ad on the website.
You don't have to be a professional photographer to take alluring photos. You just need to figure out the perfect angle, background and have some aesthetic sense. Here are some tips that will help you do that:
Remember that the car is what needs to shine. Therefore, the car should fill the frame of the photo. Don't take pictures from 15 feet away, get closer so the car is easily visible and the main subject in the photo.
Natural light is important. Take the photo either after sunrise or before sunset. The natural sunlight is best at the time. Don't rely on your flash and take pictures at night.
Try different angles. Turn it sideways at about a 90-degree angle, pictures of cars turn out better at the angle.
You don't have to buy a DSLR but use a camera that produces crisp, clear photos. Make sure they aren't blurry or pixelated.
Don't let the excitement of selling your car force you into posting a mediocre ad online. You need to prep your car and understand the market before you can advertise it for sale. Otherwise, you won't get much interest. Buyers are better informed and picky than ever before. Therefore, you need to make sure that the ad is tailored for them. Our tips will help you do just that with buyers lining up.
Additional Tips
If you truly value your car then you should consider equipping it with a dashcam. It benefits both you and the car. For one, some insurance companies offer a lower premium on cars fitted with it, and the footage recorded is typically accepted by the court as footage. So, in case of an accident that wasn't your fault, you will have footage as proof. This ensures that you won't have to pay for repairs in such cases. This means you won't have to think twice about repairs, keeping your car looking good.
To get an idea of the market, you can also shop your car at dealers. They will try to lowball you but showing it to them is another way to get an idea of what is the minimum offer you should take.
Make sure to also service your car, top up the oil and have its mechanical components working perfectly from the engine to the brakes. This will be helpful when buyers come to see the car.