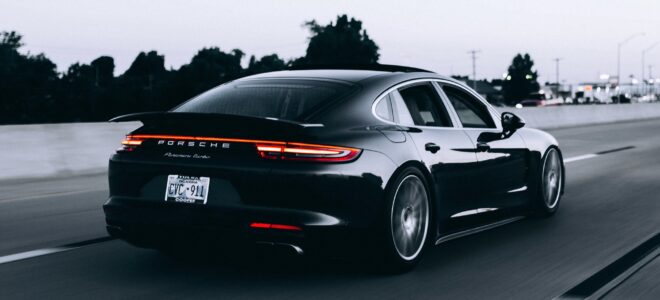 There are a fair amount of insurance skeptics in the world. This makes sense, as insurance is a strange concept. Essentially, you are paying money into a fund that you will only get back if something goes catastrophically wrong! It is as if you are betting against yourself. Insurance can also come up to an awful lot of money every month; often making it seem like it's not worth the price.
The problem is, though, that if you don't have insurance and something goes wrong, you can be left in a very difficult situation – and by that we mean, left broke or worse, drowning in debt. Insurance can therefore be life-changing and is ultimately worth it. However, that does not mean all insurance is created equal and the worth of each insurance can be broken down by category and insurance policy.
Car insurance is, generally speaking, an absolute must as it covers you from liability in accidents and will allow you to fix or replace your damaged vehicle. You can get some car insurance plans that just don't cut it, however. In most states, car insurance is mandatory – at least in terms of having third party liability insurance and personal injury insurance. In other words, not getting insurance is not an option. The good news is that you can click here and get some excellent plans which cover more than you expect at a lower cost.
Here are some tips to ensure that your car insurance is actually worth it.
Look at comprehensive plans
Car insurance can cover a number of things. As mentioned, the bare minimum covers third party liability and any physical injuries you incur in an accident. The heftier plans can cover theft, damages to your car from collisions for which you are responsible, and any damages caused by so-called acts of God. Obviously, the more that is covered, the higher your premiums will be, but sometimes a higher premium can very much pay off in the long run.
You can get any number of different combinations to give you everything from the most basic cover to insurance that will cover you should misfortune strike in any sort of situation. However, it is worthwhile looking at the comprehensive plans. These are plans that cover all of the above. The simple reality is that anything that happens to your car can leave you thousands of dollars out of pocket. One of the worst case scenarios is when you're still paying off your car, but then have an accident which writes off your car completely, leaving you paying for a car that no longer exists!
The comprehensive plans cost more, obviously, but they cover everything, and you cannot plan for which bad things might happen. It is better to be prepared for everything than to be left in debt because of an unanticipated issue.
Get roadside assistance
Roadside assistance is an insurance extra that certainly sweetens the deal and is, fortunately, quite common in most halfway decent insurance plans. Roadside assistance is a promise from your insurance company that if you break down for whatever reason, they will send someone to help. It doesn't matter if it's simply the result of a simple mistake like running out of petrol, which is not generally covered along with other wear and tear issues, or a major breakdown, you will get roadside assistance, free of charge. This is a huge relief when you are stuck on the side of the road because your car just decided to give up.
Roadside assistance comes with most comprehensive plans these days. It will be there for you even if your breakdown is due to your own negligence and will guarantee peace of mind, especially on longer road trips.
How do you drive?
Insurance premiums are, in theory, priced according to risk. However, some insurance companies don't calculate true risk. They may look at your driving record to determine how likely you are to have an accident, for example, but whether you had an accident in the past is not necessarily evidence that you might have one in the future. Still, by getting an idea of your past driving behaviour will influence how much risk the insurance company will evaluate for your particular case so if you're a good driver, you may well be rewarded with much lower premiums than those who are a bit more reckless with their driving.
The best car insurance plans today use technology to track your driving habits. If you speed, come to sudden stops fairly often, or regularly swerve, you will pay full price. If, however, you drive consistently well, you get discounts. The best insurance will even give you money back for gas if your driving behaviour is exemplary.
Your car insurance should also take into account how much you drive. During the pandemic, some insurance companies charged customers who stayed home the same premiums as they would have had they been driving to work regularly. This should never be the case. If you only use your car to go out occasionally and the rest of the time it is kept safe in a locked garage, your premium should reflect this.
What car do you drive?
Most people assume that the newer the car, the higher the premiums will be. This is based on the fact that the car is more expensive to replace. However, the risk of driving an older car is higher than the risk of driving a newer car. Therefore, the insurer will take this into account. A fifteen-year-old car will usually cost more to insure than a two-year-old car.
Make sure that your insurer is not unfairly disadvantaging you if you own an older car with low mileage. All of these factors should be taken into account when determining your premium.
Getting the best value from your insurer takes a little bit of savvy. Use the above criteria to make sure your insurance is actually worth it.