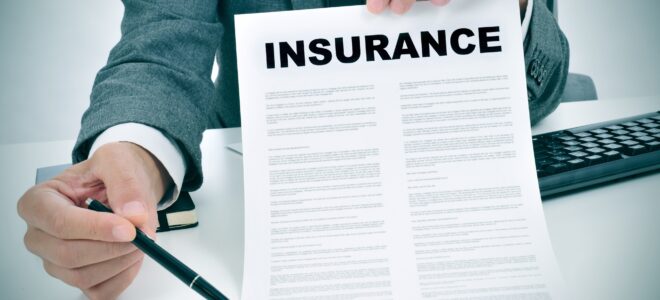 Shipping an automobile across the country or to another state is the ideal way to ensure it safely reaches its new location quickly and efficiently. If travelers tend to move around the United States quite a bit, transporting the vehicle prevents extra wear and tear and additional mileage from accumulating.
In that same vein, auto owners enlisting car transportation services relatively often fret over the potential for damages with each trip. It's critical to maintain your personal car insurance coverage while the car is in transit but also to take advantage of car shipping insurance plans.
It will require researching companies before committing to one for your shipping needs, but the one you choose should cover liability. That will take the responsibility off of you if damages occur while the carrier driver is transporting the car.
A claim can be filed with the company plan, and the damage will need to be recovered by their plan. Let's look more in-depth at auto transport insurance.
What Is Vehicle Transport Insurance Coverage
Car shipping or auto transport coverage is insurance for vehicles traveling from one state to another or cross country under the protection of a transportation company. Private insurance carriers protect insured vehicles in collisions and for perils as listed on a plan.
These policies are not often set up for damages related to transporting an auto for relocation or holiday travel. Owners face risks with car shipping, including the possibility of scratches, dings, misalignment, and on.
When you choose to transport a car, seeking a reputable business with excellent shipping coverage is wise. Consider these insurance details when looking at the various options for your relocation or holiday travel.
What does auto transport coverage include
Each shipping insurance coverage plan is unique, so you must read the policy details thoroughly, including the fine print, to understand what these include before committing.
As a rule, many should carry cargo and liability. Any carrier driver-related damages incurred while on the road will be included with liability coverage.
Cargo relates to any damages not covered under the policy's liability portion.
Owners need to recognize that items packed inside the vehicle may not be protected under either coverage with the plans. When preparing the car for transport, removing anything valuable is wise.
Do you need to purchase extra shipping insurance
The recommendation regarding purchasing additional car shipping insurance is the only time to consider the option may be for those with expensive features on their vehicle or custom add-ons or those shipping expensive luxury cars, classics, or rare autos.
In many cases, a personal insurance carrier will be hesitant or strictly won't offer coverage for damages sustained while being shipped to another destination. The priority is to contact your private insurance carrier to see what they'll cover before buying extra transport coverage.
Is it necessary to have insurance coverage for an auto shipment
As a customer, it is not a requirement that you buy insurance when transporting an auto. The car shipping companies have to, by law, provide liability coverage. The liability plan is required if damages were to occur while the carrier driver is on the route.
The car owner would not be responsible, nor would their private insurance carrier be liable for any issues that happen while the vehicle is in the possession of the car shipping company's carrier. However, The owner would need to have a paper trail to prove the damages were non-existent before shipment.
This is why inspections and a Bill of Lading are completed on pick up and upon delivery of the car. Owners are also encouraged to take photos before taking the car for shipping. Open here for guidance on shipping your vehicle.
Validate insurance and get everything in writing
With a reputable car shipping company, obtaining proof of insurance won't be a problem. This will likely be provided without asking. If companies refuse to provide this information, you should deal with a different company.
Before signing any documents, make sure you have a thorough understanding of the paperwork, including special arrangements or considerations, and that these are a part of the documentation. Unusual things outside of the standard policy guidelines need to be provided in writing.
This way, if your auto becomes damaged in transit, you have proof in writing of the details outlined between you and the carrier. If it's not in writing, it could easily slip the company's mind, giving you difficulty with coverage.
Final Thought
You will likely not need extra auto transport insurance coverage when partnering with a trustworthy, professional, and reputable car shipping company. Also, if your private insurance carrier covers damages while your car is in transit, you won't need an additional policy.
It's a priority to contact your personal provider to see what your plan will cover. When you have a luxury, expensive vehicle, costly features, custom add-ons, or perhaps a rare or classic car, purchasing the extra policy might be worth the investment unless your private carrier will cover these. Again, that's information you'll need to find out in advance.