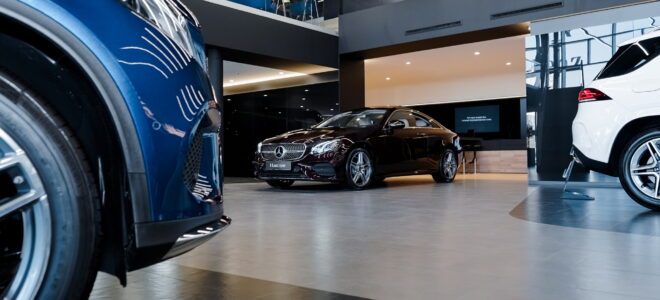 Purchasing a vehicle from a dealer is both an exciting and significant investment, whether you're considering a brand-new model or a used one. Having a clear understanding of what to expect throughout this process is vital.
This guide will give you a thorough rundown of what to anticipate when buying a car from a dealer.
1. Conduct a Thorough Research
Engaging in thorough research is an essential precursor to venturing into a car dealership. Your journey should commence with an in-depth exploration of the specific make and model that has captured your interest. Simultaneously, it is imperative to conscientiously assess your financial constraints and explore potential financing avenues.
Moreover, take time to contemplate the features you deem indispensable in your prospective vehicle.
The internet provides a convenient platform to peruse dealer inventories, allowing you to streamline your options and pinpoint the ideal car dealership in North Dakota, or wherever you reside, that stocks the exact vehicle aligning with your preferences.
This diligent research ensures that you step into the dealership with knowledge and confidence, ultimately leading to a well-informed purchase.
2. Bargaining for a Lower Price
Negotiating the price is the next step after you've located the automobile you desire. Although established rates are common at dealerships, there is often an opportunity for bargaining. Find out the vehicle's fair market worth by doing some research, and bring that knowledge with you.
Be ready to bargain, and don't be afraid to submit a counteroffer.
Remember that other expenses like taxes, fees, and optional extras will affect the ultimate pricing. To determine the entire amount you will be required to pay, be sure you get a breakdown of these expenses.
3. Available Methods of Financing
The dealer will assist you in looking into financing possibilities if you're not buying the car in full with cash. To get a loan on your behalf, they could have in-house finance available or collaborate with a number of lenders.
You must provide your financial data, including your income and credit history. Dealerships may provide a range of financing conditions, including interest rates and loan terms. Examine the loan's terms and conditions thoroughly, and don't be afraid to ask any questions.
Make sure the financing plan fits with your spending plan and financial objectives.
4. Trade-In Assessment
The dealer will evaluate the worth of your trade-in car as part of the agreement if you have one. Your trade-in's make, model, age, mileage, and condition will all be taken into account. You may use the trade-in value that the dealer offers as credit toward your new purchase.
To have a reasonable estimate of your trade-in's worth, it's a good idea to do some preliminary study on its approximate value. Remember that if you think you may receive a higher price by selling your old automobile privately, you have that option as well.
5. Finalizing the Paperwork
The documentation has to be finalized when the price has been agreed upon, finance has been arranged, and your trade-in has been assessed. A purchase agreement or sales contract containing all of the terms and conditions of the transaction will be given to you by the dealer.
Make sure the contract correctly represents the agreed-upon price, financing conditions, and any extra guarantees or services you've acquired by carefully reading it. Don't hesitate to clarify anything you don't understand by asking questions.
The dealer will normally take care of the appropriate documentation for vehicle registration and title transfer once the contract has been signed.
6. Vehicle Inspection and Delivery
Conduct a thorough check of the car before taking ownership of it. Make sure the automobile is what it is said to be, has everything you want, and is in the condition you anticipate. Check to see whether any agreed-upon maintenance or repairs have been completed.
Spend some time becoming acquainted with the vehicle's controls, features, and owner's guide. Request clarification from the dealer if you have any doubts or inquiries.
The dealer will give you the keys and paperwork you need to take your new automobile home if you're happy with the inspection.
 7. Post-Purchase Support and Service
Once you leave the lot, your connection with the dealer doesn't stop. Numerous dealerships provide after-sale servicing and assistance. This may include routine maintenance, warranty protection, and support with any problems that could occur during the first few months of ownership.
Utilize these services to guarantee that your car is kept in excellent shape and that you have a trustworthy person to turn to with any issues or queries.
 Conclusion
Vehicle selection, price negotiating, financing, trade-in evaluation, paperwork completion, vehicle inspection, and post-purchase assistance are some of the crucial phases in buying a car from a dealer. You can confidently navigate the dealership environment and make an educated choice when buying your next car if you comprehend and adhere to this procedure.