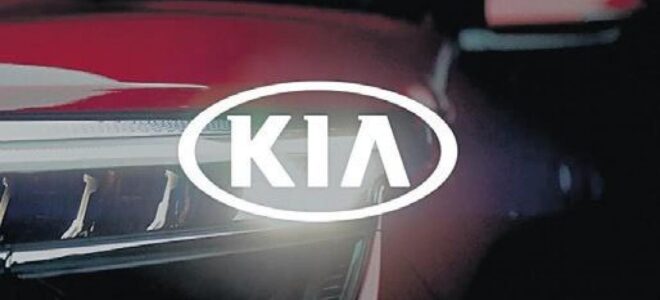 Kia Motors, the famous Korean carmaker, begun its innings in India with the launch of Kia Seltos, a compact SUV. This Korean carmaker had a great start and received more than 32,000 bookings before its launch. Since its launch in August 2019, Kia Motors India sold more than 1 lakh units till July 2023. Kia claims that it is the first brand in the country to achieve that target in just 11 months. Kia has already launched another two models, viz. Kia Carnival. Kia cars are designed for the Indian car market keeping in mind the demands of Indian buyers. Kia Motors offers 16 trim combinations on Kia Seltos along with 3 and 4 engine transmission options. Kia Motors India is coming up with more models in 2023. Every car of this internationally acclaimed manufacturers comes with several unique features and technological wonders.
Unique features of Kia – you would be more interested in Kia models after knowing these
1. Kia Seltos
The Kia Seltos exterior and the exterior of other cars
This SUV sets its benchmark in a few departments and looks is one of them. It has made waves with its design. If you want a stylish compact but spacious car then Seltos is your ideal choice. Cars of this company look gorgeous and attractive from the outside.
Kia Seltos interior and the interior of other Kia models 2023
One of the best features is the interior of the car. The cabin of this car is uncluttered and clean though there are a few switches on its central console and profile lines across the doors and dash for shaping the interiors. You have two options for its cabin- black and off-white and all black.
The headroom and the legroom are highly adequate. The rear seat has a two-step reclining position. You can get the aircon vents that do the job quite well. The 433-litres boot space looks decent to give adequate luggage space for 5 people on road trips.
You will get many multimedia and comfort features on Kia Seltos and some of these features are air-purifier, ventilated seats, in-built perfume, and eco-coating for absorbing odour, among many other features. It has mood lighting, LED sound mood lights along with 6 multicolour themes and 8 mono colour themes.
It has a 10.25-inch touchscreen HD infotainment system. You will also get an advanced 7 inches colour display for an instrument cluster together with the head-up display. It offers a Bose sound system along with 8-speakers that is the best-in-class.
The sound system monitors the speed of the car and adjusts the output of the speaker according to the change without the driver controlling it. The instrument cluster provides read-outs for information, turn by turn navigation, rear parking assistance, driving mode, and tyre pressure monitoring.
The car has embedded navigation, split-screen functioning, and 4ARKAMYA sound moods for the lower variants, which do not have the Bose sound system. For connectivity, the infotainment system has features such as Apple Carplay, Android Auto, Bluetooth, USB, and AUX-In functions. Seltos has an 8.0-inch display that provides read-outs for navigation information, speed, speed limit, cruise control, and many more.
Kia Seltos is built with advanced steel. The safety kit has six airbags, rear and front parking sensors, ANS with EBD, blind view monitor, hill hold control, and other features. It is built with high strength steel that gives a rigid top together with the underpinnings.
The price of Kia Seltos begins at INR 9.69 lakhs for the 1.5-litre HTE variant with going the way up to INR 15.99 lakhs for the top-end 1.5 litres. Kia Motors offers a 16-trim combination on Seltos along with 3 and 4 engine transmission options. There are separate trims-Tech Line and GT Line. While buying Droom Kia cars, you can check on road price in India.
2. Kia Sonet specification
Kia Sonet is a competitive entry in the sub-compact SUV. It is available in 6 variants and has a seating capacity of 5 people. It is available with the same engine as Hyundai Venue. It is available with Automatic and Manual transmission. Depending on the fuel and variant type the Kia Sonet mileage is between 18.2 to 24.1 kmpl. It has a width of 1790mm, a length of 3995 mm, and a wheelbase of 2500 mm.
The car is available with the best class features and it includes Kia's styling, which has a strong road presence. It has a dynamic and compact body and it shows a wide range of styling that makes it stand apart from others. It involves a tiger-nose grille with LED DRLs along with a front skid plate.
Coming to the interiors of Kia Sonet, it is driver-centric with a user-friendly and properly laid-out interface and top-quality materials. It has a spacious cabin that offers a premium feel. Sonet has a navigation system with a 10.25-inch HD touchscreen. It provides an intuitive UVO technology.
It is the only car in this category that provides BOSE audio performance along with a premium 7-speaker system along a sub-woofer. The other mood enhancers are LED sound mood lighting and a wireless smartphone charger along with cooling function.
Regarding safety, Kia Sonet offers a lot of things including 6 airbags, Electronic Stability Control, anti-locking braking system, Hill-start Assist Control, Brake Assist, Vehicle Stability Management, Type Pressure Monitoring systems, Rear and front parking sensors, and seat anchoring point.
The ex-showroom petrol-variant Kia Sonet price in Delhi begins at INR 6.71 lakhs and can go up to INR 11.99 lakhs. The diesel variant of Kia Sonet is available in the range of INR 8.05-11.99 lakhs. The Kia Sonet on-road price in Delhi begins at INR 7.47 lakhs.
3. Kia Carnival 2023
Kia Carnival is available in three variants-prestige, Premium, and Limousine. The Carnival MPV is sold in 7, 8, and 9 seater configurations. It has an automatic transmission. Depending on the fuel type and variant, it has a mileage of 14.11 kmpl.
The three variants are sold with the 2.2-litre diesel engine. The prestige variant is either 7 or 9 seater. The Limousine variant is a 7-seater car along with armchairs in the middle row. The Premium trim is sold as a 7 or 8 seater. The colour options are Steel Silver, Glacier White Pearl, and Aurora Black Pearl.
Some of the features of the Kia Carnival includes Apple CarPlay, Android Auto, rear electric sliding doors, wireless phone charger, rear entertainment screens, and tri-zone climate control.
The safety features that are offered here include 6 airbags, rear and front parking sensors, ANS with EBD, a rearview camera, and electronic stability control. If the car is a top variant then you gt a UVO connected car, 10.1-inch dual touchscreen, Kardon/Harman 8-speaker sound system, rear-seat entertainment, driver seat ventilation, power-driven seat, smartwatch connectivity, and wireless charger.
It has a 360-degree view camera that can help you confidently navigate the tight spots with a 360-degree camera view. With four cameras situated at the rear, front, and sides, it gives a bird's eye view of your screen directly. This will give you more convenient and easier maneuvering.
It uses radar for maintaining a predetermined distance from a car directly ahead thus accelerating or slowing automatically whenever you feel appropriate.
The constant engineering advances along with breakthroughs in material designs have resulted in strong body construction and properly placed airbags that can give you peace of mind.
Kia Motors have designed their cars that can offer practicality if you have to load and carry cargo. The interiors of the cars can accommodate bulky and large items. In Kia Carnival, the second and third rows can be folded down and can hold 4,022 litres of space.
The price of this car begins at INR 24.95 lakhs and it can go up to INR 33.95 lakhs. The diesel variant of Kia Carnival begins at INR 24.95 lakhs and its top-end diesel variant is priced at INR 33.95 lakhs. This car is available in three different colours and 5 variants.
The Korean carmaker Kia Motors entered the Indian car market with Kia Seltos in 2019. It has widely expanded its range by offering Kia Sonet and Kia Carnival, a luxury MPV. The prices of Kia prices including GST begins at INR 6.71 lakhs for its most inexpensive model, Kia Sonet. The most expensive car model is Kia Carnival that is priced at INR 33.95 lakh for the top variant. Kia Motors offers 3 car models for sale In India. Kia Seltos and Kia Sonet are among the most popular Kia cars. You can know the Kia Seltos 2023 price from online platforms like Droom. The upcoming Kia cars include Sportage, Stinger, Sorento, Xceed, Ceed, Soul, Picanto, and others. Kia is sure to buzz in the Indian automobile market in near future, year 2023 has already played the prelude.