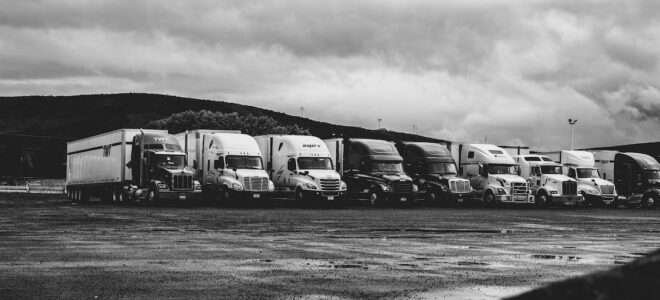 Cross-state auto shipping is a complicated operation that needs careful planning and consideration. Moving an automobile from one state to another requires care, understanding of the logistics, and knowledge of the rules, whether you're moving, selling a car, or for any other purpose.
This article gives you a thorough overview of the important factors to bear when shipping a car over state lines, with a particular emphasis on the case of shipping a car.
Research and Choose a Reputable Auto Transport Company
Selecting a reputable auto transport firm is the first step in sending your car across state boundaries. Find a reliable company in the case when you are moving your car from California to Texas with a track record of making safe and on-time deliveries by conducting extensive research.
To determine the reputation and dependability of the business, look for reviews and endorsements from prior clients. To be sure you're getting a fair price for the services provided, compare quotations from several businesses.
Always remember that a trustworthy business will first put your car's safety during transport.
Decide on the Right Transport Method
Open transport and enclosed transit are the main strategies for moving automobiles across state lines. Your automobile will be loaded onto an open-air trailer during open travel, subjecting it to possible weather conditions and road debris.
On the other hand, enclosed shipping puts your car within a protected trailer and offers additional protection. The approach you choose will depend on your financial situation, the worth of your car, and how comfortable you are with exposure.
Prepare Your Car for Transportation
It's important to get your car ready for transportation the right way to make sure everything goes smoothly. To facilitate a precise pre-shipment examination, thoroughly clean the vehicle's inside and exterior. Take pictures and write descriptions of any harm that is already there.
Ensure the car has no more than a quarter fuel tank, as a full tank adds extra weight. Remove personal items from the car to guard against theft or damage while traveling.
Understand Insurance Coverage
Insurance coverage is the most important consideration when shipping your car across state lines. Although reputable auto shipping firms offer insurance for your car while it's being transported, it's important to know the scope of the coverage.
Ask the company for information on the company's insurance plan, including any deductibles or restrictions. If you have personal auto insurance, see if it covers your automobile while being transported. Knowing what is covered by your insurance will provide you peace of mind in the event of any unanticipated events.
Be Aware of State Regulations and Permits
When it comes to shipping vehicles, the laws and criteria of each state might vary greatly from one another. It is necessary to familiarize oneself with these restrictions, particularly while relocating a vehicle.
Research whether or not either state requires any particular documentation, inspections, or permits. There is a possibility that certain jurisdictions have particular regulations governing emission standards, dimension requirements for vehicles, and even quarantine processes.
Conducting comprehensive research is necessary because of the potential for delays or legal problems that could arise from failing to comply with these regulations.
Plan Your Timing
When shipping your car over state borders, timing is still another important consideration. Dates for the collection and delivery should be arranged in advance with the auto transport business.
Remember that demand can be higher, and delays can occur at specific periods of the year, such as during busy moving seasons. Careful scheduling helps minimize any difficulties and assures that your automobile will arrive when needed.
Review and Confirm the Contract
Examine the contract the auto transport firm offers in detail before settling on the transportation plans. Keep a close eye on the terms and conditions, particularly the pickup and delivery times, insurance details, cancellation procedures, and additional costs.
Open communication and mutual understanding between you and the auto transport firm will make a successful car transportation process possible.
Conclusion
When transporting a car across states, there are several important things to consider to ensure the move goes smoothly and safely. Each step is crucial to efficient automobile shipment, from picking a trustworthy auto shipping provider to comprehending insurance coverage and state rules.
You can negotiate the complexity of car transportation with assurance and peace of mind by doing extensive study, making advance plans, and remaining informed.