A car accident can be a traumatic experience that can leave victims with physical injuries and emotional and financial challenges. When this happens, injured victims and their families often hesitate to contact a lawyer for fear they cannot afford the legal fees.
However, many car accident lawyers work on a contingency basis, so they do not require any upfront payment. Instead, they only collect a fee when their client wins a settlement. 
A car accident can result in significant expenses and damages. If you have been involved in a car accident, legal representation from a car accident attorney can help you recover the compensation you deserve to move forward. The good news is that you can do so without worrying about paying any upfront fees.
What are contingency fees?
Contingency fees are a payment arrangement where a car accident attorney's fee is contingent upon winning a case. In other words, the attorney does not get paid unless you win your settlement. The attorney agrees to represent you and build your case without paying upfront fees.
How much do car accident attorneys charge?
The standard contingency fees for a car accident attorney range from 25% to 40% of the total amount awarded. This percentage can vary depending on the complexity of the case, the attorney's experience, and the extent of the damages being claimed.
For example, if the contingency fee is 25%, and you win a $100,000 settlement, your attorney would receive $25,000, and you would receive $75,000. Note that the contingency fee only applies to the attorney's fee and not any other expenses associated with the case.
What happens if you lose the case?
In most cases, you will not owe your attorney anything if you lose. However, it is essential to fully understand the terms of the agreement you sign with your attorney.
Some agreements may state that the client is responsible for certain costs associated with the case, even if they do not win. This is because while a contingency fee arrangement eliminates upfront costs for the client, it does not eliminate all costs associated with the case. These expenses may include filing fees, medical bills, and other charges.
In other cases, an agreement may state that the attorney will take on the financial risk and cover all costs associated with the case. Therefore, discuss these details with your attorney before signing any agreements.
How To Find the Right Car Accident Attorney for Your Case
When selecting the right attorney for your case, there are a few things to keep in mind.
Ask for referrals from friends and family members who may have used a car accident attorney.

Do your research online and read reviews from past clients.

Schedule free consultations with multiple attorneys to find one who is the right fit for you.

Ensure the selected attorney has experience handling similar cases.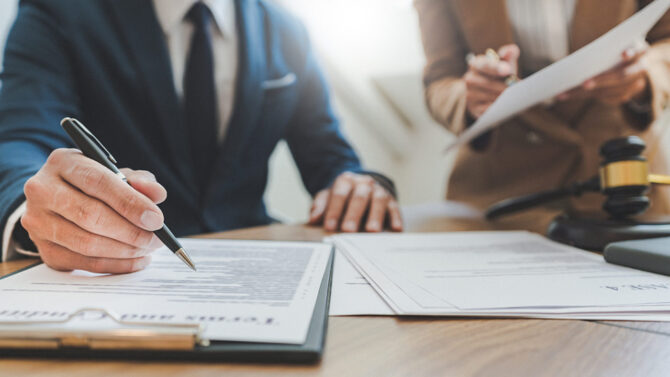 Hiring a Car Accident Attorney
You do not have to pay anything upfront when you are involved in a car accident and must hire an attorney. Most car accident attorneys work on a contingency fee basis, meaning they get paid only if you win your settlement. 
The standard contingency fee is around 25% but can vary depending on the attorney and the case's complexity. If you lose your case, you generally won't owe your attorney anything, but it is essential to understand the terms of the agreement you sign with your attorney and who is responsible for the case costs.