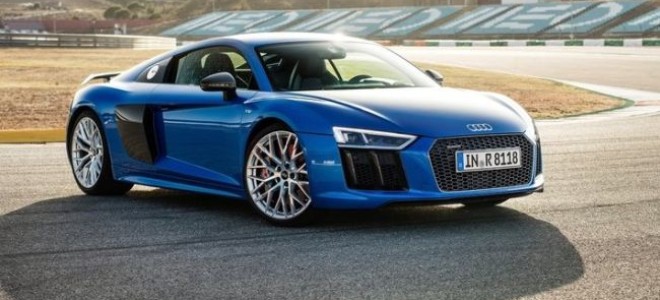 The magicians from Ingolstadt once again succeeded in their intention to create a marvelous vehicle, which couldn't only brag by its simply impeccable and imaginatively overall design but, also, could brag with general outstanding engine performances. Newly crafted Audi R8 V10, according the German manufacturer, will, the most likely, all of us leave, literary, breathless. And, we are more than eagerly waiting for that to happen.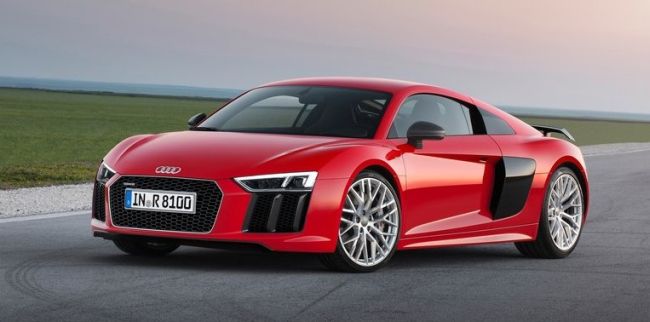 Interior, Exterior & Appearance of 2016 R8 V10
From the very first spy photos of 2016 Audi R8 V10 that we have had an exclusive opportunity to see recently the most notable changes, which are planned to suffer this second generation, regarding general appearance, is going to be totally overhauled, which will reminisce of a some kind of a racing super car. In addition to that all-new design, newly made R8 V10 will be stuffed with a pretty trendy engineering and technology features from Audi's successful and super-famous racing programs.
The 2016 Audi R8 V10 will be available to order in two variants- standard the R8 V10 and slightly upper trim level, the R8 V10 Plus one.



When it comes to the exterior, in size the all-new Audi R8 is planned to stay quite similar to its predecessors, although a bit wider. A new variant is intended to be, somehow, lighter than its previous versions and the Audi's designers are going to achieve by using a light-weight material, such as its aluminum, of which is planned to be constructed wholly bodywork that will be coupled with some carbon fiber accents, which will boost R8 V10's overall appearance. And, the last, but certainly, not the least important, is a fully reshaped single frame grille, which is planned to come along paired with masterfully crafted LED headlamps.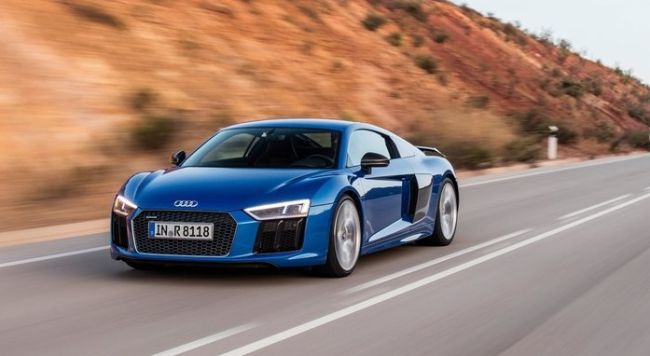 When we take into our consideration some notable changes interior wise, certainly, the most striking ones are its slightly asymmetric dashboard, totally refreshed central tunnel, while the instrument panel and the main cabin have been completely redesigned. However, the quality of materials from which this main cabin has been made remained totally the same-there is, still, fully natural leather upholstery, which is, now, coupled with plenty of carbon fiber accents. Regarding the modifications, which have suffered the instrument panel, these changes reflect that the instrument panel has no longer a standard touch screen display, but the popping one which, now, appears from the dash when you start on your Audi R8 V10.
Probably, the biggest disadvantage regarding this impeccable crafted and trendy supercar is that it doesn't offer an abundance of safety features, as we all hoped for. Apart from a standard ones, there are available the stuffs like: a rearview camera, which comes along coupled with a pair of the parking sensors.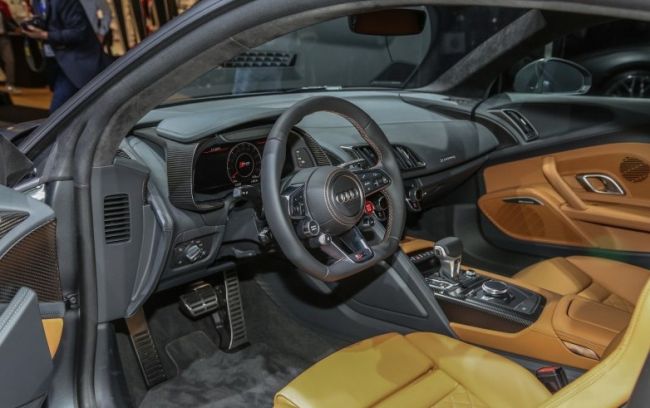 2016 Audi R8 V10 Engine
Available for both Audi R8 models is the 5.2-liter naturally aspirated FSI V10 engine option, which is planned to come along matched with a new dual-mode (direct and indirect) fuel-injection, a cylinder-deactivation, advanced start/stop technology and with a racing-style dry-sump lubrication system. That particular engine option will be able to generate up to 532 horsepower and 398 lb-ft of torque. While, slightly upper trim level-the R8 V10 Plus version, equipped with the same engine option, will able to develop the strength of unbelievable 601hp and 413 lb-ft of twist. At your disposal, for both R8 models, will be a 7-speed paddle-shift S tronic automatic transmission that comes along paired with a launch control and a fuel-saving coasting mode.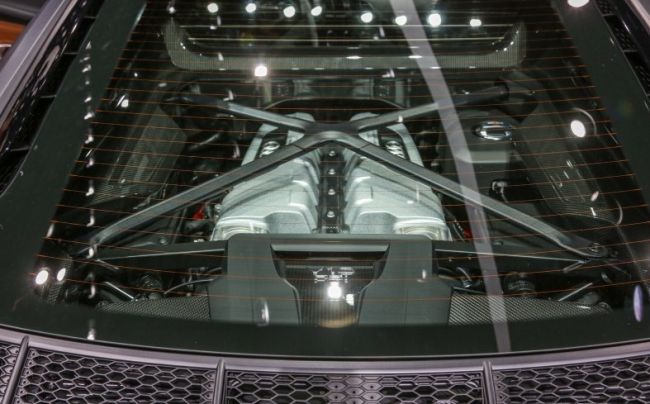 Release Date & Prices of 2016 Audi R8 V10
We can expect 2016 Audi R8 V10 release date next January. But, the exact price data weren't officially announced.
More details: http://www.roadandtrack.com/new-cars/first-drives/a26060/2016-audi-r8-v10-and-v10-plus-first-drive-review/