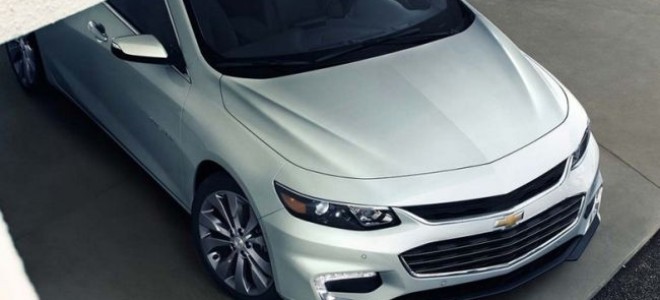 The designers from GM's luxurious department, Chevrolet, in a process of creating newly Chevrolet Malibu, have decided to fully redesign this utterly well-known, quiet affordable, midsize car. Their primarily goal was to create a vehicle that would be faithful to the original Malibu (roomy and luxurious equipped interior combined with a reasonable amount of the technological innovations), but they had also in their minds the needing to redesign its overall appearance, meaning to implement in 2016 Chevrolet Malibu exterior, somehow, sharper and bolder new touches.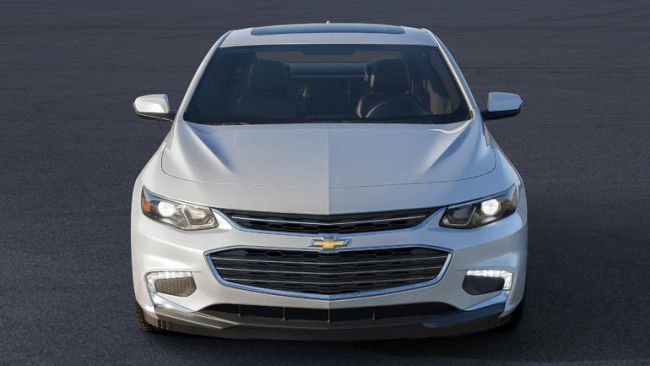 2016 Chevrolet Malibu Interior, Exterior & Appearance
When we take a look on the 2016 Chevrolet Malibu, very first thing that catches our eye is its bold front end and a split grille located on a bit sweeping rear flanks. The other, quite notable, let's say, modification is that slightly updated Malibu is, in fact, about 2 inches longer in general compared to the current available variant and has, also, a wheelbase that's nearly 4 inches longer, which provides a few inches more to the inner part of a car. Newly made Malibu is, also, about 300 pounds lighter, which should have the same direct impact on fuel economy (of course, to boost it a little bit). Besides, the already existing safety features, newly incorporated one is a teen-driver governor, which makes Malibu a properly well-rounded family sedan.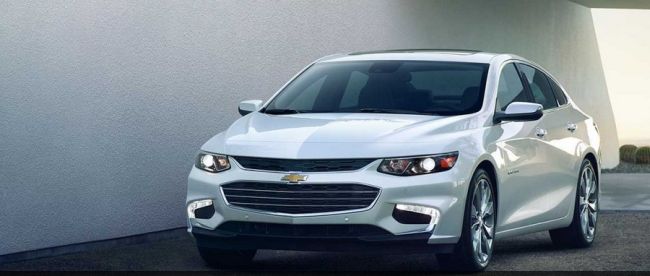 The 2016 Chevrolet Malibu is planned to come available in four trim levels: L, LS, LT and Premier. There are, of course, some features that shares all four trim levels and these are: 10 airbags, a standard rearview camera, front pedestrian warning, blind-spot and rear cross-traffic alerts, lane keeping assist, adaptive cruise control and parking sensors.
When it comes to interior design, The 2016 Chevrolet Malibu remains pretty much faithful to original Malibu-the main cabin remains roomier, able to accommodate up to five adults of an average height to sit upright quite comfortable with having just enough headroom and legroom. All the seats are wrapped in a high quality and ultra-trendy leather. On a dashboard is located pretty huge (7- or 8-inch) full-colored touchscreen display and depending on the exact opted trim level, 4G LTE connectivity coupled with a Wi-Fi hot-spot, dual USB ports intended for rear seat passengers and growing popular wireless phone charging pad.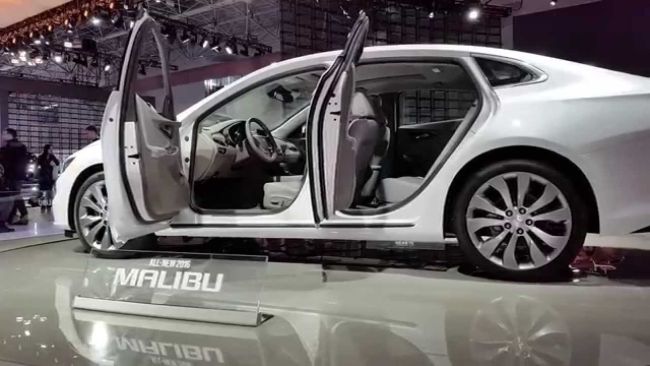 Engine of new 2016 Chevrolet Malibu
As for the engine section concerns, the all-new crafted Malibu will come along offering a few engine options depending on driver's general performances, abilities and desires and for exact opted trim level. There will be, considered some kind of a standard, a turbocharged 1.5-liter four-cylinder, which will be able to generate around 160 horsepower and 184 pound-feet of torque and which will be matched with a six-speed automatic transmission. If you strive to own and drive a bit more potent motor option on your disposal is going to be a turbocharged 2.0-liter four-cylinder, which will be able to develop the strength of approximate 259 hp and 260 lb-ft of torque and will be available paired with an eight-speed automatic transmission.
For folks who respect and strive to preserve our planet earth, a hybrid motor option will be available, as well- a 1.8-liter four-cylinder engine, which will work together with a two-motor electric drive.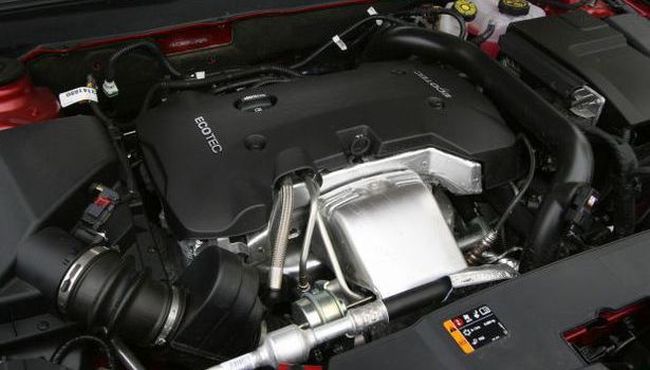 Chevrolet Malibu 2016 Release Date & Prices
We are expecting the 2016 Malibu's premiere this fall for the average price tag of about a $23,290 or so.
Official site: