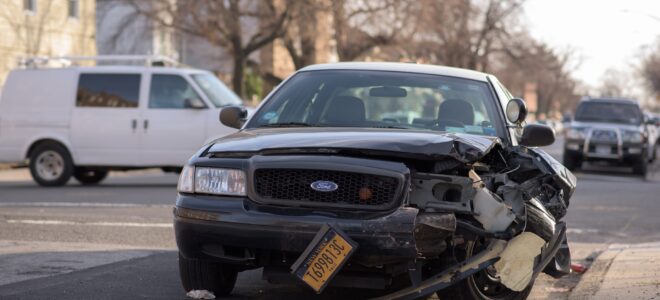 If you are planning to drive on the streets of St. Louis, Missouri, you need to be extra careful, lest you face an accident. This city has over 300,000 residents who travel daily for shopping, work, and other leisurely activities which results in ample traffic. Additionally, the city is located at the juncture of three crucial interstate highways, which bring tourists and pedestrians into one area.
The Missouri State Highway Patrol states that there are close to 14,000 crashes annually. The crashes comprise car accidents where people lose their lives and get severely injured. John Hotz, the Education and Public Information Director of the Missouri State Highway Patrol, states that every lethal car crash can be prevented.
He further asserts that accidents related to traffic have gone up by 12% all across the state since 2020. According to him, the majority of car crashes were the result of a person making bad decisions, mostly driving impaired, distracted, or very fast. Most of the people who lost their lives forgot to wear a seat belt.
In this article, we will shed light on the types of car accidents that take place in St. Louis and the role of a lawyer in helping victims receive their compensation.
Different Types of Car Crash in St. Louis
If you or your loved one have faced an accident, it is essential to get in touch with a St. Louis car accident lawyer, as they can guide you through the legal processes. They will also let you know the type of car accident you have faced and what the best legal remedy is for it.
The types of car crashes include:
Head-On Collisions
This happens when the cars that collide are traveling in the opposite direction. It results in fatal injuries that include traumatic brain injuries, spinal cord damage, and even extreme forms of internal injuries. Here, it might not always be clear who is accountable for the collision.
T-Bone Accident
These accidents typically take place at busy crossings where one driver travels in their path and slams into the car of another driver, not being able to halt at the stop sign. Your lawyer will have to assess the 'right-of-way laws' as well as the traffic conditions during the accident to find out who is responsible for the crash.
Rear-End Collisions
Here, one car gets stopped, and the other one slams into the rear of the vehicle. Even though it's considered a minor accident, back injuries, chronic pain, facial injuries, and whiplash can result from it and prove to be costly to endure. Usually, it's the driver who hits back the vehicle and is considered accountable for the collision.
Multi-Car Pile-Ups
It occurs when several vehicles crash in the chain reaction of the collision. It can cause critical injuries to the victims. This accident proves to be traumatic owing to the chaos present at the accident scene.
Single Car Accidents
If yours is the only car that undergoes a collision, it doesn't indicate that you are accountable for all your damages and injuries. There are chances that roadway debris, defective mechanical parts, and poor lighting led to the accident. In such a situation, your lawyer will inspect the case and determine who is responsible for the losses you have incurred.
Rollover Accidents
Typically, such crashes take place when the car is cornering at an increasing speed and rolls rather abruptly. This type of accident usually results in extreme spinal cord injuries, which comprise paralysis, fractured bones, and fatal injuries because of ejection.
Failing to Yield Accidents
When a driver is attempting a turn and the other one fails to yield to the right of way, the latter results in extreme crashes with the approaching traffic. The vital reasons for not being able to yield comprise failing to judge the traffic gap, insufficient surveillance, distracted driving, aggressive driving, and not being able to comprehend the speed of advancing traffic.
The Role of the Lawyer
Often, car accident victims in St. Louis wonder if they should file a legal complaint after their accident. While the obvious answer is yes, it is also necessary to weigh and assess the accident scenario.
TorHoerman Law states that anyone who has been injured because of any wrongful act or another person's negligence should contact a lawyer to discuss the prospects of their case.
A lawyer would start by collecting the necessary evidence, which will help them prepare a strong case. After that, they would review the damages to fix the correct monetary compensation amount and ensure that the verdict was in the victim's favor.
Conclusion
Exercising caution and following traffic rules is a must when you are driving through the streets of St. Louis. In 2022, there were 175 fatal crashes in the city. The causes range from speeding, distracted and drunk driving, improper turns, swerving, obscured vision, and many more.
There can be a situation where you face a car crash despite following all traffic rules and maintaining safety measures. Here, you need to get in touch with a lawyer, know the kind of car collision you have faced, and seek a legal path that will help you recover from the pain and suffering that you have undergone.