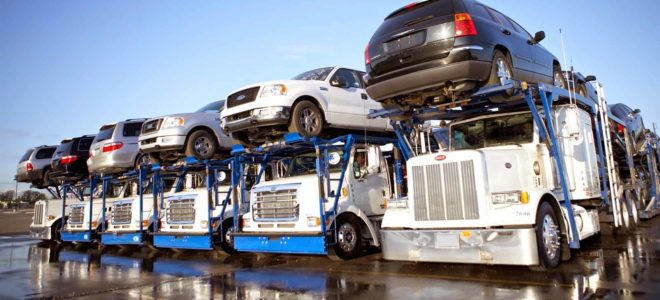 If you are considering to order and ship yourself a vehicle for the first time, you probably have hundreds of questions regarding the reliability, quality, and safety of such services. You have no idea how to pick the right shipping company and since you will be investing a lot of money in the shipping and in the car, you want everything to go through perfectly. In this article, we will try to answer all of the questions you have about this subject.
Why should you ship your car?
If you are ever in a situation where you have to move far away, the only option you have is to ship your vehicle. If you are relocating to a new home with your family where you will have to fly to, you cannot just leave your car, you will have to ship it to your new home. Another common situation where there is a need for car shipping services is when a student leaves their home to study abroad.
The usefulness of these services spreads to a lot of other people in different situations. It is also used by people who have multiple homes and move during the seasons to avoid the cold or the hot weather.
Most car collectors must use reliable shipping companies since their vehicles can come from the other side of the world. When you buy a car online from some other state or country, you wouldn't want your brand new car to rack up thousands on its mileage which is why you should ship it.
Most of these shipping companies are very reliable considering that every car manufacturers and dealerships use these same services.
Is it expensive?
The price of transporting your vehicle around the world is determined by two main things. The first is the size of the vehicle. If you are transporting a compact car or a sedan, yes the cost will be pretty low to send it all over the world, however, if you have bought a much bigger vehicle such as an SUV or a large truck the price will spike up.
Both the size of the vehicle and the weight of it heavily influences the final price of the service. The other important factor that determines the final cost is the location or distance. Naturally, the longer the car has to travel, the more costs have to be covered during the travels, the more you will have to pay. You will also have to consider the location you want it delivered since complicated routes may cost you more. So if you live in a more remote location, we suggest that you receive in the city that is closest to you and then drive it back to your home by yourself.
How safe is it for the vehicle?
A lot of people are afraid to use these shipping services because they believe such companies might damage their precious vehicles. This is why a big number of those same companies offer great insurance policies in case anything happens during the transport. They take many safety steps to ensure that the cargo always gets delivered in its original condition. If anything happens to the vehicle and it is covered by their insurance, the full price of the vehicle will probably be completely paid back to you. The company might even pay you extra because of the troubles.
If you are planning to transport a more expensive and luxury vehicle, we recommend that you check out with the shipping service whether they offer better protection, for a price, of course.
How long are these transports?
This is what most people want to know. They need their car as fast as possible and want to know whether it is faster than just simply driving the car. Naturally, the length of the transport mostly relies on how big the distance is between point A and Point B.
If you are shipping from outside of your country, the whole process would probably take somewhere between two or three weeks. If you are moving from inside of your country, or even your own state, it would probably take just a couple of days.
Most shipping companies also offer different options that will influence the speed of the delivery. If you go with a cheaper option, the shipment will probably reach later while a more premium option will surely reach its destination much faster.
How early should I make the shipping contract?
Even though most companies that handle such work will write up a contract in just a day or two, it is best that you book their services as soon as you can. If you are aware that you will need such services in the next couple of weeks, you should definitely call as soon as possible to find out about the price, the transport type and the protection options.
By preparing everything early enough, you will ensure that nothing will go wrong, and if something does go wrong, you have the time to fix it.
By shipping, late in a rush, you are increasing your chances of forgetting something or booking something incorrectly. You certainly do not want your car to be delivered to the wrong place and at the wrong time.
Do I have to pick up the car by myself?
While you might think that you could send anyone to pick up your vehicle without any problems, it is not that simple. Since the cargo is very valuable cargo, it is pretty risky for companies to give the package to someone who didn't make the order himself.
So if you want to avoid any future problems when receiving your brand new vehicle, we recommend that you go there yourself with documentation you can use to identify yourself. If you really do not have the option to pick up the car by yourself, then supply the person who will pick it up with the right documentation and identification.