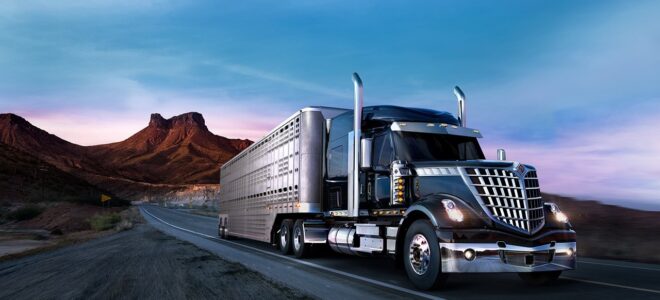 Heavy-duty trucks are large trucks that help in the delivery of huge and heavy cargo. Therefore, these trucks are a very important asset in the transportation industry.
Therefore, choosing a company or industry, such as International Trucks, becomes important to choose that designs and manufactures the most reliable heavy-duty trucks.
The popular heavy-duty truck models available with International trucks are LoneStar®, LT® Series, and RH™ Series. In this article, we will look more in detail about these models. However, before that, let's first try and answer why heavy-duty trucks are important.
Who Manufactures the Best Heavy-Duty Trucks?
Heavy-duty trucks are vital for the transportation industry. The prominent and reliable manufacturer of these trucks is the brand International Trucks.
They have an experienced team with sophistication and strong technical expertise who help design and build on and off-highway trucks. Their dedication over the years has helped them mark their prominence in more than 1000 locations.
The very first quality of their heavy-duty trucks is that they are strong and durable. Moving heavy objects from one place to another always involves the risk that the product might break during the journey. These trucks are built with large engines and strong transmissions to avoid this. Therefore, they can easily load and carry large pieces.
Their heavy-duty trucks are legal for road use. In addition, these trucks meet all the requirements that DOT inspections seek. Thus, using these will not give rise to any legal issues.
Heavy-Duty Trucks Available With International Trucks
As mentioned earlier, International Trucks is a reliable and trusted manufacturer of heavy-duty trucks. The popular models available with them are:
LoneStar is a very popular heavy-duty truck used for transportation purposes. However, the existing features of this truck are further enhanced by International Trucks. As a result, the final outcome ensures reliability, functionality, and serviceability.
One of the most prominent changes made to this model by International Trucks is the addition of a single-canister after-treatment system. This feature is 60% smaller and 40% lighter than previous models.
Moreover, all the important service points under the hood, inside the cab, and around the vehicle are designed in such a way that they are easy to access. LoneStar® also has a new HVAC system. This helps in providing better comfort and visibility.
The LT® Series is another popular heavy truck available with International trucks. It has an updates-front end design which has a new bumper and grille style.
The LT® Series also has an updated aerodynamic package which helps in line haul applications. It also helps in allowing the easy and smooth flow of chassis skirts. Better airflow is also ensured by the new roof extender.
Alongside these, this truck was also designed for better driver safety. The new enhancements include electronic parking brakes and trailer parking brakes.
The RH™ Series was specifically designed to provide improved reliability and serviceability. For instance, the truck has cab wiring with new harnessing and an in-cab power distribution module which is situated away from other elements.
All the service points are carefully designed for easy access and servicing. It also has a new single-canister after-treatment system which is 60% smaller and 40% lighter.
The RH™ Series is also designed to look after the safety of the driver. It has redesigned side windows and mirrors that offer good side visibility. It also has a wheel cut of up to 50 degrees. This helps the drivers to easily negotiate even the tightest city streets.
Conclusion
When looking to get a truck, it is safe to say that some of the most reliable and trustworthy heavy-duty trucks are made by International trucks. As one of the leading producers of heavy-duty trucks, this enterprise's products, parts, and services are available across 1000 dealer outlets in Brazil, Canada, Mexico, and the United States.