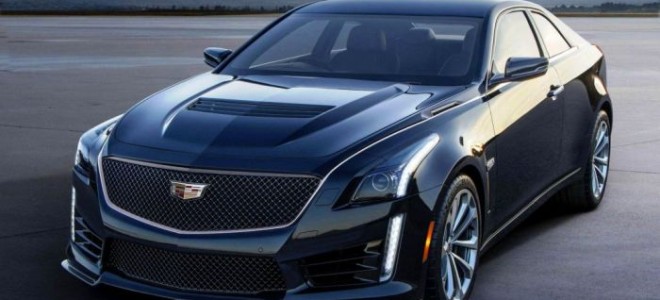 The 2016 Cadillac CTS-V represents a high-performance version of the CTS sedan and it was first launched in 2004. If you decide to buy the 2016 Cadillac CTS-V, you will get two cars in one. Is that even possible? Yes it is because the Cadillac CTS-V is a combination of a luxurious sedan with an outstanding road manners and a track-capable sports vehicle with amazing performance. Unfortunately, this vehicle is exclusive and only few people can actually afford it and enjoy its level of capability. The 2016 Cadillac CTS-V is designed to impress you in every way. If you want to find out more about this amazing vehicle, stay tuned. We know that you eagerly wait to hear new information, so let's start immediately.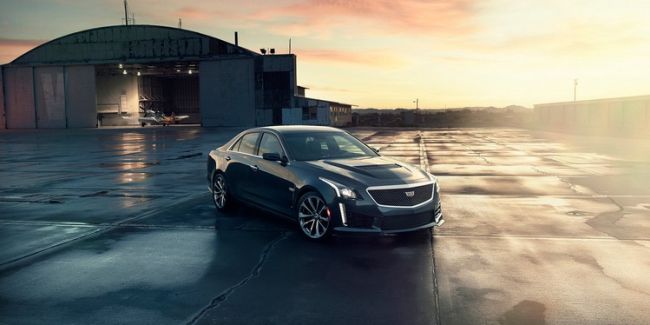 Cadillac CTS-V 2016 Exterior
As we expected, the upcoming 2016 Cadillac CTS-V has a lot of things in common with its 2014 brother, but there are also several unique design elements which differentiate these two models. When it comes to the front fascia of the car, you will notice that only the headlamps are carried over from the previous model. The rest is pretty much refreshed to get an optimal aero performance and more appealing and menacing look. The grille has also been remodeled, and it now has a new mesh pattern and a small Cadillac badge. When you look at the front bumper, you will notice that it has been redesigned. It is now enlarged, while the rest of Cadillac vehicles feature thinner bumpers. The side intakes have also received new design. The hood of the car is made out of carbon-fiber because they wanted to reduce weight as much as possible. The hood features an air-extracting vent which cools down the engine by pulling hot air out of it. Thanks to the track-optimized suspension, the 2016 Cadillac CTS-V sits lower. It also has redesigned side skirts and wide fenders. The newcomer is 197.6 inches long, 72.21 inches wide and 57.2 inches tall.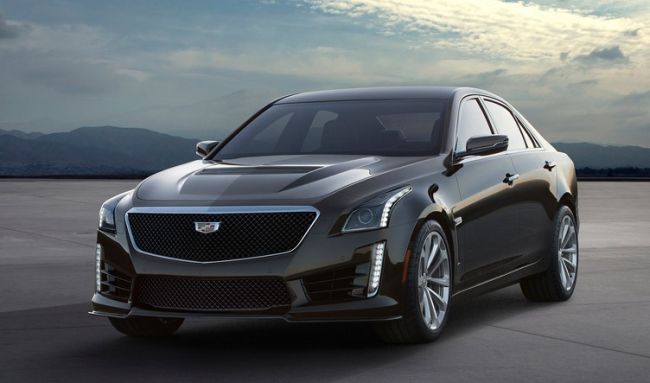 Interior of new CTS-V Cadillac
The exterior design of the new 2016 Cadillac CTS-V might be menacing and gutsy, but its interior is the really luxurious and pleasant. The seats are perfectly designed and they can be adjusted in twenty different ways. They are also heated and ventilated so the comfort is guaranteed. For additional comfort, the seats are wrapped in semi-aniline leather. The rest of the cabin is covered in soft-touch materials and decorative stitching. Potential customers can choose between Jet Black with Platinum accents, Saffron with Jet Black accents and only Jet Black. Some of the features that arrive inside of the cabin include 12.3 inch instrument cluster display, Bose Surround Sound audio system, and WiFi hot spot.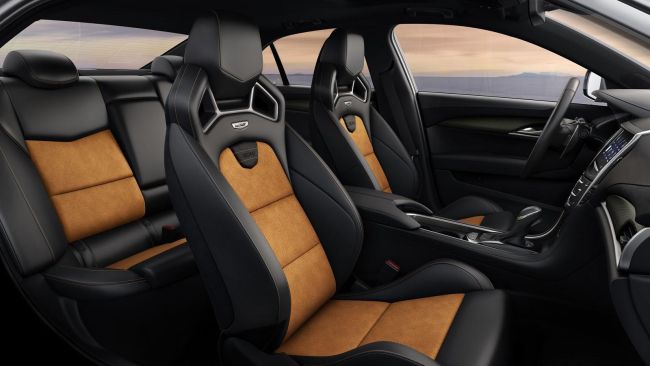 2016 Cadillac CTS-V Engine
The 2016 Cadillac CTS-V is powered by a new 6.2L supercharged V-8 engine. This engine enables you to get the maximum output of 640 horses and 630 pound feet of torque. It is capable of accelerating from naught to 60 in only 3.7 seconds while the top speed is 200 mph. The engine is coupled to a Hydra-Matic 8L90 transmission. Unfortunately, there is no information about fuel economy of the engine, but we think that it will be fuel efficient primarily because they reduced the overall weight of the vehicle.