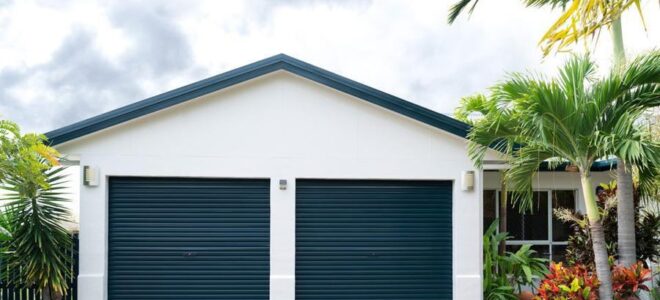 A garage is a major addition to your home and creates a safe space for storing your auto. However, your garage serves more purposes than merely housing your vehicle. You can use the space in your garage as an addition to your house, where you can work or entertain guests. You have multiple options when it comes to garage designs, and custom is the way to go! Custom garages offer numerous benefits; these are;
1. Functionality
Custom-made garages offer adequate parking or storage space; they are also built to satisfy your everyday lifestyle and routines. Regardless of the plan or design, you can rely on a garage to fulfil your demands. For instance, you can opt for a garage with broader and higher doors, allowing even more natural illumination and an extra-large entrance. This is a great way to make a cheerful, bright room in your home where you can unwind or spend time with your loved ones.
2. Enhanced security
When you have a custom-built garage, you can count on the best security features installed in your new structure. When construction starts, your builder can add security features like solid locks and alarms so you won't have to worry about the safety of your family or possessions when you're not home. Moreover, you can decide to have a range of windows installed in your garage.
3. Natural light
Creating a garage with lots of natural light is one of the advantages of having a custom-built garage. If your garage doesn't have this, you can constantly update windows that allow ventilation. You can even prefer a single colossal door for the garage's natural lighting or several strategically positioned windows.
4. Customized design
For homeowners, a garage with a custom design offers the ideal workspace and storage. It is created to satisfy your unique specifications, which cover everything from the building materials to the garage's dimensions and shape. By providing more storage space or workspace, a customized garage can increase the value of your home while also improving functionality.
What makes steel the best garage material?
Steel is becoming popular and a perfect material that you can utilize to make a garage. If you doubt it, below are significant reasons why many homeowners use steel to construct a garage.
Extreme weather conditions are no match for the strength and durability of steel. Due to its corrosion resistance, it is a long-term investment that will last for many years. You won't need to be concerned about your garage collapsing in the middle of a storm because the metal does not peel or break.
Steel is a resilient and low-maintenance alloy. A steel building can remain for decades without needing special maintenance, unlike wood, which needs to be painted and replaced every few years.
Conclusion
A bespoke garage is ideal if you require a lot of extra room. A custom-built garage can accommodate all your demands, whether you need a place to keep your vehicles or tools. Additionally, many garages have improved security mechanisms that will keep your possessions safe and secure while you're away from home.