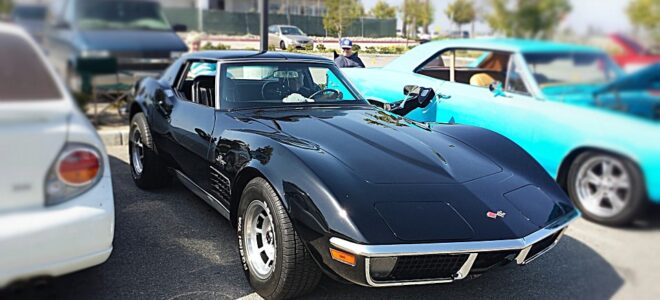 Buying a used car in excellent condition is not a matter of good luck but requires promising research and car inspection skills. If you can spot probable faults and check the reliability of a used car, you can save a lot of money down the line.
Before you buy a used car, you must see it in person. Consider asking some questions related to the different features of the used car. More details you have about the used car, the better buying option you will have. Perform online research to explore features like the car service history, mileage, and make and model of the car. Sites like Gettacar.com can help do online research for buying or selling a used car.
What Questions to Ask for Inspecting a Used Vehicle?
Getting a perfect used car deal that suits your lifestyle and budget depends on your research and the questions you ask. We have tried to list a few important questions that can assist you with your car buying process:
1. What is My Affordability to Spend?
Your monthly car expenses should not exceed over 20% of your monthly income. These expenses include:
Loan installments
Local and state registration expenses,
Parking charges,
Car maintenance,
Insurance, and
Fuel.
Do your calculations before you buy a used car. It helps in preventing any wastage of your time searching for used cars that are outside your budget.
2. What is the Reason for the Car Getting Sold?
This question is vital if you are purchasing a car directly from the car owner. The answer will help you to ascertain if you will be comfortable with the vehicle for your daily commutes.
The person might be selling the car to buy a more efficient one. Be cautious with your purchase, as this used car can also be a financial burden on you. Another reason for selling can be to get a more spacious one; then think over if the car's small size does not bother you in the coming times.
3. Does the Car Have a Vehicle Service History?
You can ask the dealer or the seller directly about the title and ownership history, service records, past accidents, and mileage. However, a vehicle history report has all the details you need in an easily understandable package. But, if the seller does not have the car history report, either get it through the vehicle identification number or skip the deal.
4. Who Drives the Car and the Car Usage Purpose?
Every driver has their own driving style, which has a positive/negative impact on the car's condition. For example, a teen driving to deliver pizzas puts more pressure on the car when compared to grandparents using it for routine errands.
If we know who the driver was, we can find out where the inspections are required.
5. Does the Car Have Any Bugging Issues to the Previous Owner?
Sometimes sellers are honest enough and reveal to you the issues that bothered them a lot. If you get to know it, check the bothersome issue for yourself, as there are chances that it could bother you as well. It is an important question to ask as it reveals any possible drawbacks of the used car.
6. Where Do You Usually Park the Car?
The owner could be parking his car in a driveway or street for the majority of the time. It exposes the car to changing weather conditions and damages that we usually do not see in garaged cars.
7. Has the Car Ever Modified in the Past?
Modification of a car can directly impact its value, warranty, and performance. Car modifications are inclined to personal interests and may not be suited for the current buyer. Get the car modifications professionally checked, as many of these customizations might not have involved the experts and negatively impact the car's performance.
8. Can I Get the Car's Test Drive?
The best possible way to check the car's performance is by driving it yourself. It gives you a hands-on experience of the car's performance in the actual run. Do not ignore the passengers. Check all the seats or bring your family along for a ride. If your family rides with you regularly, you must ensure that they feel comfortable during the rides.
Apart from driving experience, you should also check the audio system, heater, ac, windows, wipers, turn signals, and lights. Take notes of all the odd noises that come from the transmission, brakes, and engine while test driving the car. Get them checked with your mechanic to ensure if they do not lead to any serious issues.
9. Ask for a Car Inspection by an Expert Mechanic?
Getting a used car inspected is as important as we get a house inspected before buying it. Professional mechanics usually charge between $100 and $200 for a complete car inspection. Some companies even send a registered mechanic to the desired place to get the inspection done.
If the seller raises issues for car inspection or a test drive, then it is a big red flag for the purchase.
10. Is the Car Still Under Warranty Coverage?
Some used car dealers provide warranty on used cars as well. However, warranties of a new car also get carried forward to the future owners. It is applicable if you buy directly from a private seller. Warranty covers give additional value to the car.
Final Say of Buying Used Cars
Selecting a used car is not as simple as it might look. With the ever-rising demand for used cars, the inventory is continuously declining and giving rise to tough competition. Ask the questions above, which will assist you with an ideal purchase decision. Also, keep the budget into consideration and base your buying decision on your budget and condition of the used car.