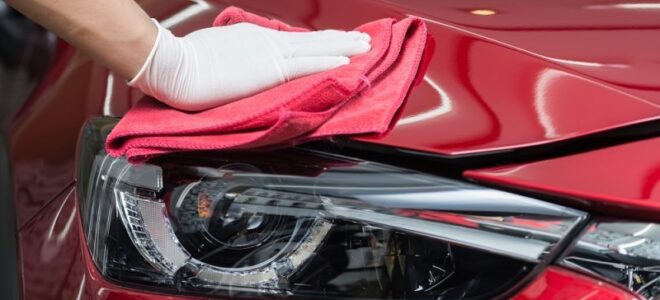 Taking care of your own car can be extremely rewarding. It's cheaper, and it can be extremely rewarding. Also, now while we're in the middle of a global pandemic, doing it yourself is much safer than driving to a car detailing service.
Of course, your garage is the place where you'll do most of the car maintenance, so you'll need to equip it with proper tools and accessories. If you're lacking equipment, the entire process might be too lengthy and troublesome to deal with.
So, in this article, we made a list of top 8 essential car detailing tools to help you keep your car in its optimal condition.
Without further ado, let's get to the bottom of it!
1. Detailing vacuum
Let's be realistic, the interior of your car gets pretty dusty if neglected. A good vacuum cleaner is your best friend when it comes to that. So, if you don't have one inside of your garage, make sure to get it as soon as possible. It's almost impossible to clean your car properly if you lack a good vacuum cleaner. Of course, a standard vacuum cleaner won't be enough to deep clean your car. You should rather invest in a specialized one, so your car's interior ends up looking as new.
2. Buckets
You must have at least two buckets at your disposal. Fill the first one up with the cleaning solution of your choice, and use the second for rinse water. Get a bucket with a grit guard if you want to be even more effective. Whatever you do, do not underestimate the importance of having at least two buckets for your car detailing needs. If you choose to use only one, be prepared to clean the extra dirt accumulated in the bucket. Cars are exposed to various kinds of dirt, so if you want to clean it all efficiently, make sure to get at least two buckets.
3. Cleaning products
Finding the right cleaning solution for your car can be a daunting task. So, if you're a first-timer, make sure to seek advice online and find the product that fits your needs the best. Choosing the right cleaning product for your car is of the utmost importance, so keep on researching until you find the best one.
Other than that, if you live in an area with a hard water issue, consider getting rinse-less cleaning solutions. You'll be able to save on water bills, and you'll avoid water spots which are extremely troublesome to deal with once it happens.
4. Microfiber cloths
When it comes to drying the car, microfiber cloths are always a good choice. They're soft and delicate, so you won't end up accidentally scratching or damaging the car's paint. They're also not particularly expensive, and they can last you long if you care for them properly.
Of course, not every type of microfiber towel is the same. Some are more expensive while others are cheaper, but all of them are a better alternative to regular towels. So stock up on them and make a car detailing a tad easier to do!
5. Wheel woolies
Cleaning the wheels is probably the toughest task in car detailing. It's the reason why many people simply give up on DIY car detailing, and leave the job to the professionals such as those at CeramicPro.
Still, with proper tools and accessories, it doesn't have to be that difficult! While wheel woolies can be expensive, using them can save you from having to visit a detailing service every few months, which will, in turn, save you a lot of money.
Wheel woolies usually come in sets, so you'll be getting everything you need to clean those awkward areas. It will pay off in the end, so don't hesitate to do it!
6. Wax
Waxing your car is extremely important, but make sure you don't overdo it. It can be damaging to your car if done too excessively or frequently. Wax your car every 2-3 months, and you'll be fine.
Finding the right product is easy, but make sure to do some online research before buying wax. Join a community of car detailing enthusiasts and ask for different opinions.
All in all, waxing your car comes with many benefits: it protects your car from harsh weather, pollution, bird droppings, and it leaves it looking shiny.
7. Dual Action Polisher
While there's a huge debate on whether there's a need for DA polisher, we guarantee you that you'll soon notice the difference. Make sure you follow the instructions carefully though, as overdoing it can damage your car's paint. Still, it's less complicated than you think, and the results can be amazing. So, make sure to consider using a Dual Action polisher to complete the car detailing process.
Overall, DA polishers are a great tool for making your car look spotless!
8. A detailing belt
While it's not as essential as the other tools listed in this article, a detailing belt can help you do your thing much faster and much more efficiently. It's not expensive, and you'll quickly see the results.
You'll also be able to do more work completely alone, which saves both time and energy. Of course, saving time is incredibly important, especially if you lead a busy lifestyle. Detailing and polishing your vehicle can be a lengthy process, so get a detailing belt and save yourself some time.
The bottom line
Car detailing can be a daunting task if you don't have proper tools at your disposal. So, make sure to check out the list we provided and equip your garage to make it easier.
Proper tools will save you time, energy, and money. Make sure to do your research and find the optimal products. Look at online reviews and ratings, so you get the best possible result.
All in all, the better tools you have, the better your car will look after details. So, take some time to equip your garage properly, and your vehicle is bound to look as new.