It is always a pretty huge responsibility as well as an honor to be the very first or so-called an "entry" model of a whole lineup. As far as we know, the BMW 1 Series was originally launched, now, in the distant 2004, in order to be an adequate replacement for the E46 3 Series compact hatchback. Since then, the whole BMW 1- series enjoys the vast popularity among the people all around the Globe. It is a part of a plan that the new 2016 BMW 1 Series comes along available in an Advantage, Sport Line, Urban Line and M Sport packages, which will present some kind of an alternative of the standard version. The brand new BMW 1- series will offer a pretty wide range of the most various types of the vehicles, ranging from the Coupe, over the various kinds of the Convertibles and the common five-door variations.


Interior, Exterior & Appearance of new 1 Series BMW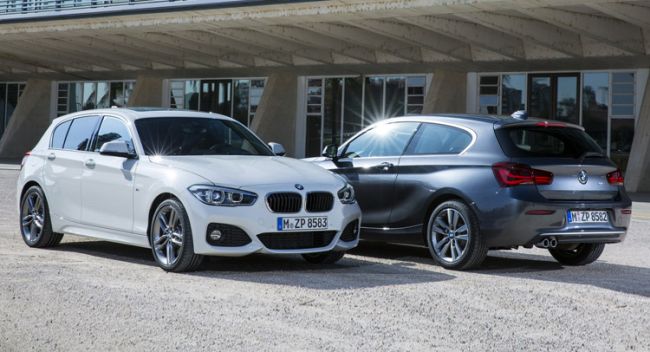 Certainly, the highly interesting thing is that the officials, from an utterly famous Bavarian car manufacturer, have decided that the innovations for their all-new BMW1-Series limited to slightly improved infotainment system, to improved, already been terrific and highly reliable, a three-cylinder diesel motor, introduction of the fully been reconstructed, four-cylinder styles of engines and all-new made its front and rear bumpers.
Regarding the features that come along with the 2016 BMW 1 Series, besides the standard gear, there is a pretty broad range of cool stuff, which boost in standard equipment. Among the rest, the most valuable ones, by our, the most humble, opinion are the following ones: rain-sensing wipers, his royal majesty all mighty iDrive operating system coupled with a Radio Professional and an embedded SIM card, advanced climate control and enabled Intelligent Emergency Call.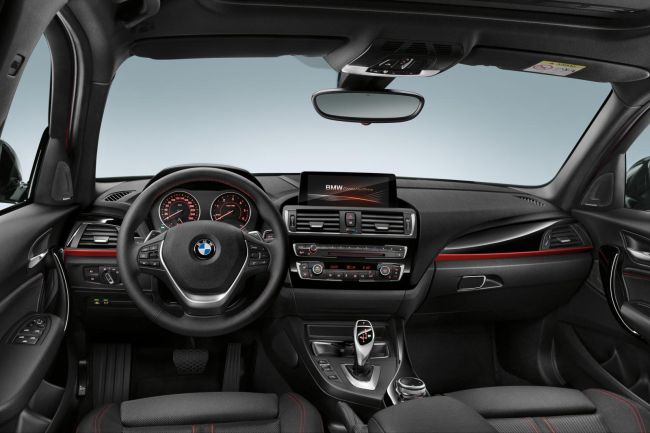 2016 BMW 1 Series Engine
As for the engine range concerns, it is planned that newly crafted 2016 BMW 1 Series comes along with the really wide range of the most various petrol and diesel powertrain options. So, we will give our very best, in order to count as many as possible, but if we, by any accident, drop out some of them, we hope that you won't take it for harm.
The first in a row, specially designed for the 116d model of the new BMW 1-Series is going to be a three-cylinder 1.5-liter engine option, capable of generating around a 115 hp. The second in a row, specially designed for 118d will be able to pump up to 148 hp, the third one specially designed for 120d model will produce up to 188 hp, while the forth engine option, which specially designed for 125d variant is planned to be the most potent in a whole range with 221 hp.
But, these gears are nothing compared with highly effective model's engines from this series. They are planned to be equipped with an utterly fast&furious, extra potent powertrain option, such as, for example a 3.0-liter six-cylinder engine with turbocharging (specially intended for the racing models- BMW M135 and BMW M235), which will be in a position to develop the strength of astonishing 322 hp.
Regarding the driving modes, it will start with two-wheel drive and will continue with xDrive four-wheel drive.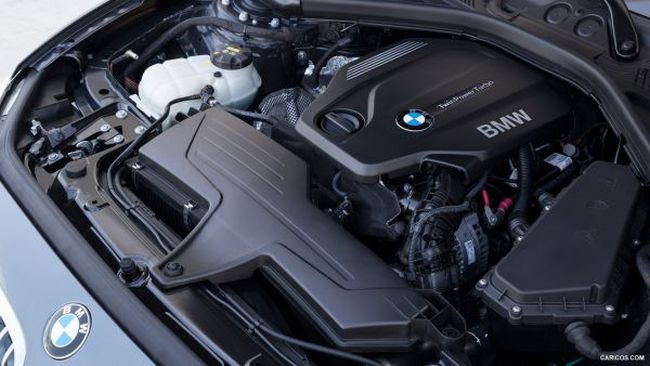 Release Date & Prices of new 2016 BMW 1 Series
All-new 2016 BMW 1 Series will, the most likely, hit the global car markets on this year's Geneva Motor Show. The exact pricing is still well kept secret, but based on our estimations, the price will come in a range of $ 30,000-$64,930, depending of opted trim level, exact model, as well as the engine option.
Also see: http://www.caranddriver.com/photo-gallery/2016-bmw-1-series-sedan-spy-photos-future-cars