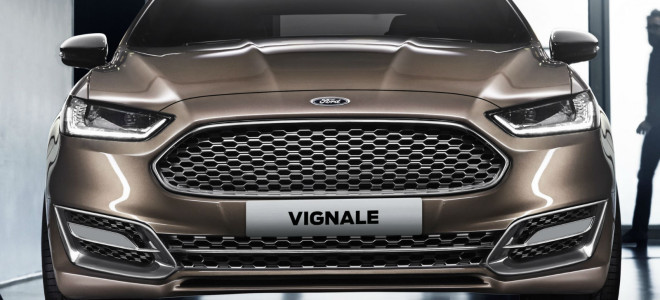 The 2016 Ford Mondeo Vignale comes with a unique blend of performance and features that are expected to make it one of the most popular cars in the world, or at least Europe. Its elegant, updated appearance, coupled with a set of gadgets that would put a Space Shuttle to shame, at a price tag that would definitely put a Space Shuttle to shame, is expected to be one of the most effective selling points to date.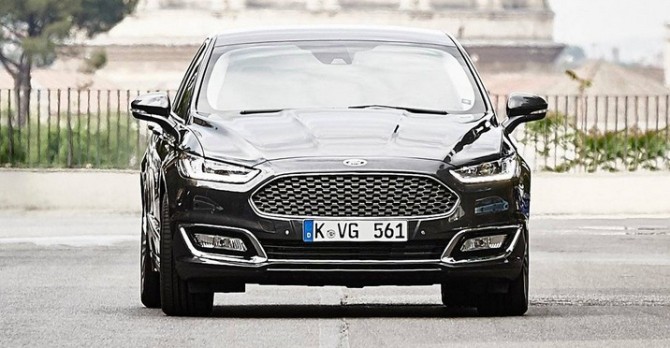 2016 Ford Mondeo Vignale Exterior
The 2016 Ford Mondeo Vignale automobile will certainly be readily available along with the 20-inch Vignale alloy wheels, "Vignale" badges, door handles and mirror caps made of chrome, a new honeycomb grille, and a "Nocciola" paint, coming in metallic, white, silver and black. The 2016 Mondeo Vignale will come as a saloon or with an estate body style. The front features adaptive full LED headlights and an electric tailgate.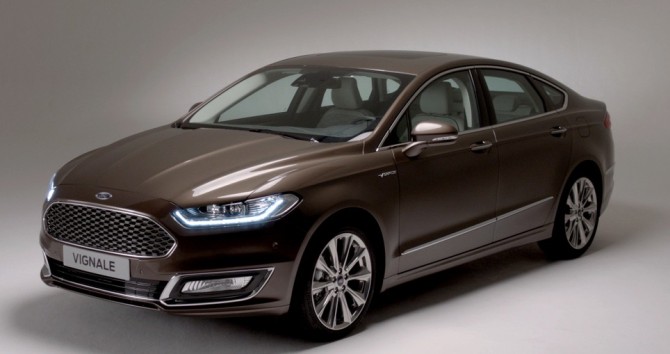 Interior of 2016 Ford Mondeo Vignale
On the inside the 2016 Ford Mondeo Vignale features a quilted trim, leather armrests and special seats with "Vignale" outlining and covered in all-natural leather all the way to the (heated) steering wheel, control panel, center console and the door. The experience is completed by the elegant floor-mats. As for high-tech stuff, a Ford SYNC infotainment system with navigation as well as a MyFord Touch in-car connectivity device will enable both cellular phones and Wi-Fi, illuminated by a set of newest LED headlamps. Let us not forget the 12-speaker sound system.
There is also an Active City Stop system, Active Park Assist, and a traffic sign recognition system. A particularly nice detail is the Active Noise Cancellation system with three microphones transferring the engine sound to the interior, and then cancelled by the countermeasures, special sound waves emitted by the speaker which is inside.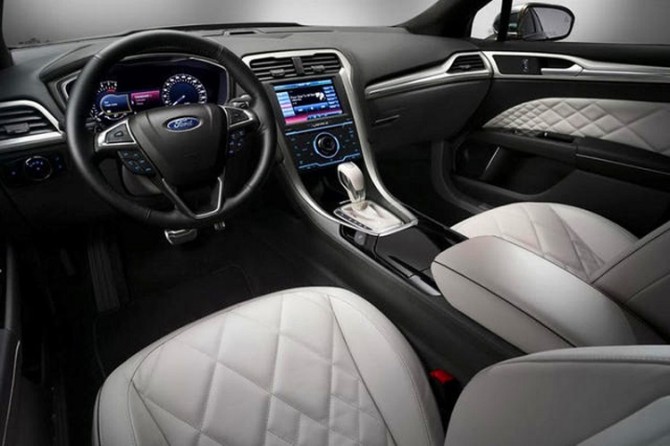 2016 Ford Mondeo Vignale Engine and Transmission
Even though the official data on the engine and transmission are still vague, the 2016 Ford Mondeo Vignale is expected to be powered by a 2.0-liter Ford EcoBoost engine (or a similar alternative) with 240 hp and 240 lb-ft of torque, which reaches 60 mph in 8 seconds and the maximum speed of 130 mph. The designers of the Hybrid version are contemplating a 2.0-litre four-cylinder fuel engine as well as a battery pack.
Despite its demeanor and expectations, the new 2016 Ford Mondeo Vignale is an interesting addition to any garage, especially for those looking to make a lasting impression. It could pop out at any minute, driven by a lucky guy who made a sensible buy and an experience of a lifetime.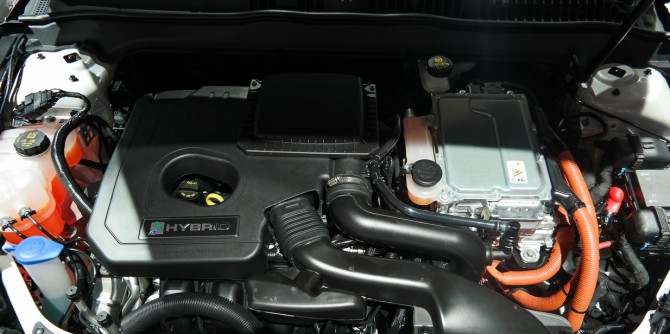 Release Date of New Mondeo Vignale
As for the release date, the new 2016 Ford Mondeo Vignale is set to appear by the end of 2015. In fact, if rumors were true, it should have made an appearance by this point. In any case, it should not be long before we get to see it in action.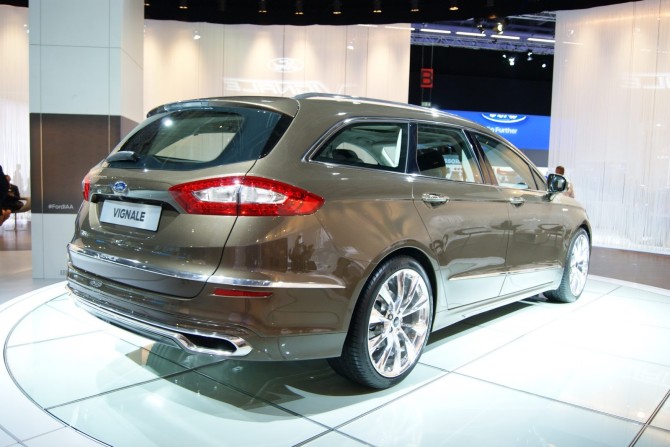 Price of Ford Mondeo Vignale 2016
The initial price tag will be $22,495, but could go as high as $40,000, depending on the equipment and the version of the vehicle.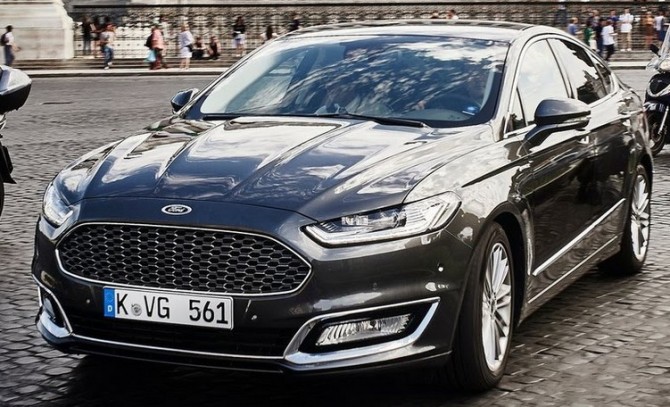 See also: http://www.autoblog.com/2013/09/03/ford-reveal-vignale-sub-brand-special-mondeo-frankfurt/#slide-945345