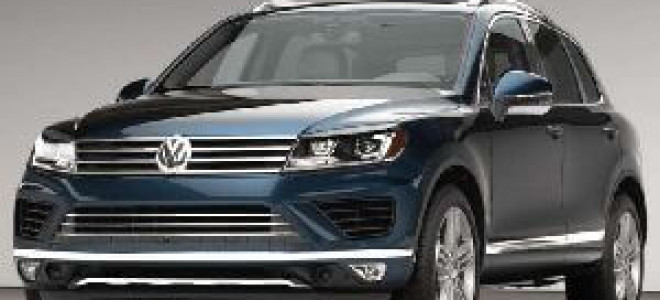 The current Touareg is actually quite old luxury crossover SUV which was launched all the way back in 2010. Since then things evolved quite rapidly so even though it did receive a few updates along the way, it never stood up to the competition as it used to do. The 2016 Volkswagen Touareg comes with just few updates inside the cabin. Hybrid version of the Volkswagen Touareg 2016 is discontinued for 2016 year model.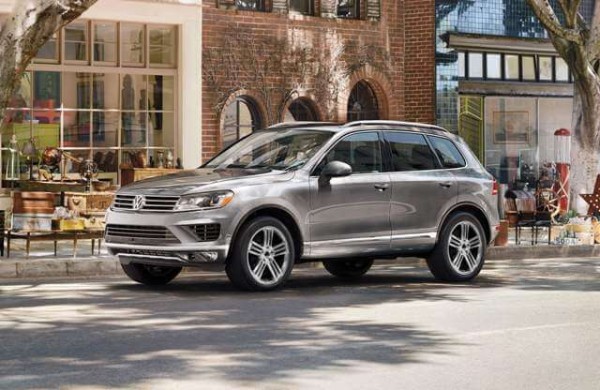 2016 Volkswagen Touareg review
Inside the cabin things are going change a bit, thanks to 14-way adjustable seats, power adjustable steering column and couple safety features such as Adaptive Cruise Control, Autonomous Emergency Braking, Forward Collision Warning and Lane Departure Warning. The standard interior equipment will be mostly identical to that of the Q7 but the materials are going to be a step down, with some soft plastics as well as a few aluminum imitation. Standard Volkswagen's RCD 550 sound system comes mounted in the center stack, but higher trim levels comes with premium RNS 850 navigation system with integrated 8 inch touchscreen, satellite/AM/FM radio and a DVD/CD player with MP3 option.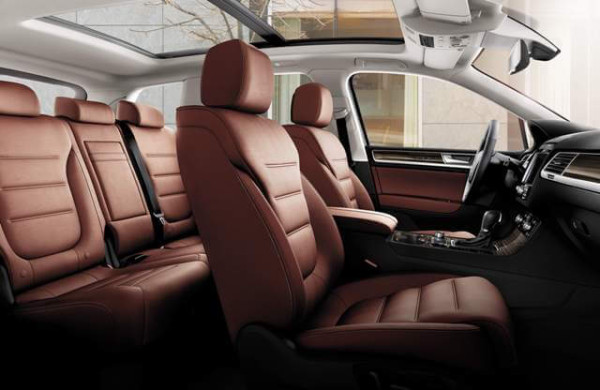 Changes
Exterior of the 2016 Volkswagen Touareg comes with recognizable VW DNA. Front fascia has 4-bar chrome grille with integrated Bi-Xenon HID headlights with LED daytime running lights. Standard wheels are 10-spoke 18-inch with Arica design, while higher trim levels gets bigger 19-, 20- and 21-inch five-spoke wheels. It is available in four trim levels: Sport, Sport w/Technology, Lux and Executive.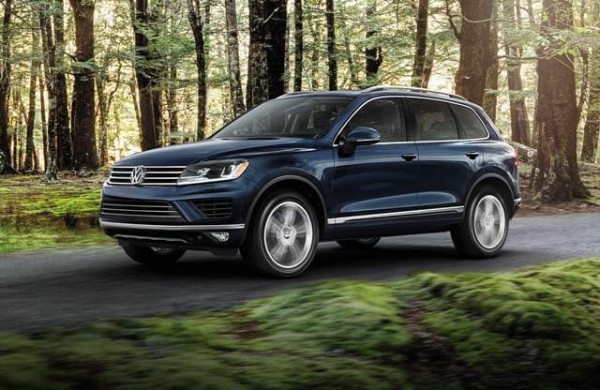 Volkswagen Touareg 2016 specs
The engines in the new Volkswagen Touareg 2016 aren't going to be completely new but some of them will be. The base 3.6-liter FSI VR6 naturally aspirated engine is still available and it delivers 280 horsepower and 266 lb-ft of torque. This petrol engine has EPA estimated fuel economy rated at 17/23 mpg city/highway. Further up the range a 3.0-liter twin-turbo diesel with 240 horsepower and 406 lb-ft of torque which is good for 21/29 mpg city/hwy of fuel economy. The hybrid version wont be available with 2016 year model. All models comes with 4Motion permanent all-wheel-drive system with 8-speed automatic transmission.
2016 Volkswagen Touareg specs
ENGINE TYPE
V6 3.6L FSI
V6 3.0L TDI
Displacement
219 cu.in. (3.597 cc)
181 cu.in. (2.967 cc)
Horsepower
280 HP @ 6.200 rpm
240 HP @ 3.400 rpm
Torque
266 HP @ 2.500 rpm
406 HP @ 2.000 rpm
Fuel Tank
26.4 gal (100 L)
26.4 gal (100 L)
Transmission
eight-speed automatic transmission
Towing capacity
7.716 lb (3.500 kg)
7.716 lb (3.500 kg)
Fuel economy
(city/hwy/combined)
17/23/19
21/29/24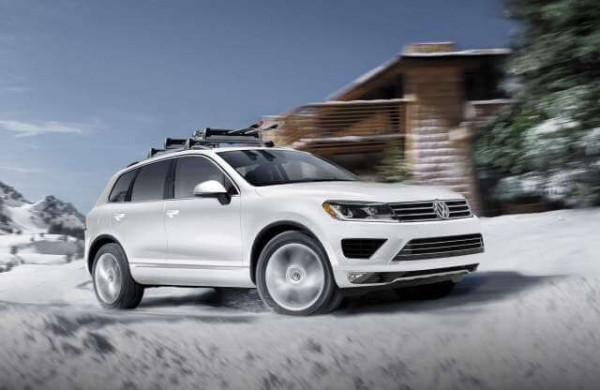 2016 Volkswagen Touareg price
The base 2016 Volkswagen Touareg price starts at the $42,705 for base model and goes up to $63,245 for TDI Executive. This means that its price is almost 50% more expensive than any of its close competitors, it is still one hell of a luxury crossover SUV.
2016 Volkswagen Touareg MSRP

| MODEL | PRICE |
| --- | --- |
| VR6 Sport | $42.705 |
| VR6 Sport w/ Technology | $46.745 |
| TDI Sport w/ Technology | $50.245 |
| VR6 Lux | $51.450 |
| TDI Lux | $54.950 |
| VR6 Executive | $59.745 |
| TDI Executive | $63.245 |