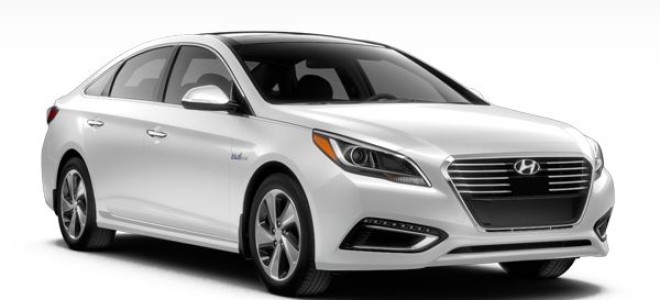 Unlike many other vehicles last week's debut of 2016 Hyundai Sonata Plug In Hybrid wasn't its premiere, it was just the first promotion for the American market, since this vehicle debuted a month ago in South Korea. The 2016 Sonata Hybrid comes with the same body and interior as the regular Sonata model in addition to its plug in hybrid powertrain. In the new model year this vehicle comes with different powertrain and a few cosmetic changes in the exterior styling.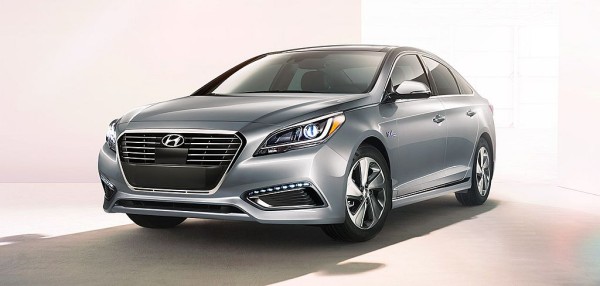 2016 Sonata Hybrid changes
Exterior
When it comes to exterior Hyundai announced it changed the grille and front and back bumpers. New elements were introduced to increase this car's aerodynamics and to reduce the drag. Previous models came with much more flashy and stylized front fascia, while the 2016 Hyundai Sonata Plug In Hybrid has almost the same look in both front and back as all other models from Sonata range. Only thing that is different from the regular models concerning exterior styling are the new 17 inch alloy wheels.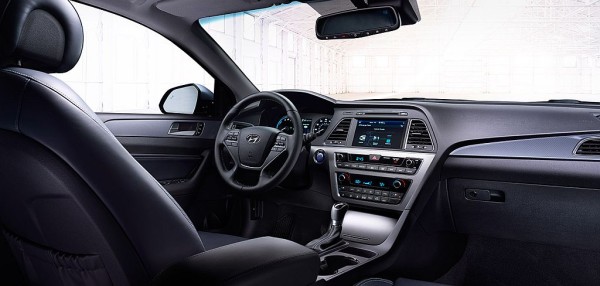 Interior
There's still not to many information about the interior styling or features of 2016 Sonata Hybrid. We know that both hybrid and regular models are going to receive the new instrument cluster, which will display some additional information comparing to the one seen on the current model. New cluster will display charge status indicator in addition to other regular information. another new feature is the Blue Link application, this will enable drivers to monitor charging status and delay charging to take advantage of the less expensive electricity in various periods of time.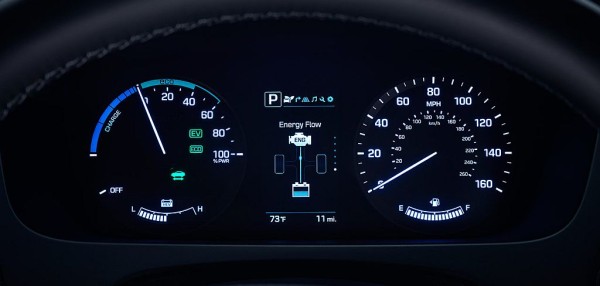 2016 Sonata Hybrid mpg
When it comes to performance we know that 2016 Sonata Hybrid is going to receive the new 2,0-liter direct injected 4-cylinder engine which is going to replace 2,4-litre Atkinson cycle 4-cylinder engine from previous years. This engine which is able to produce 154 horsepower and 140 lb-ft of torque, will be paired with an electric motor that is rated at 50 horsepower and 151 pound feet of torque. New battery will be able to recharge in two and a half hours if using 240 volt outlet or five hours if using 120 volt outlet.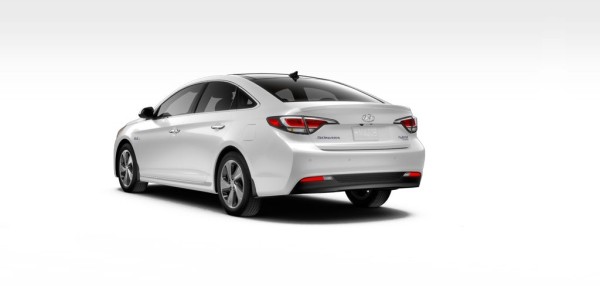 2016 Hyundai Sonata Plug In Hybrid release date and price
2016 Hyundai Sonata Plug In Hybrid will go on sales during 2015, but it isn't going to reach all of the states. It will be sold only in: California, Oregon, Vermont and almost all northeastern states from Maine to New Jersey. The 2016 Sonata Hybrid price haven't been announced yet, but we know that this model will be eligible for $2,500 deduction in Federal taxes.
You may also like: