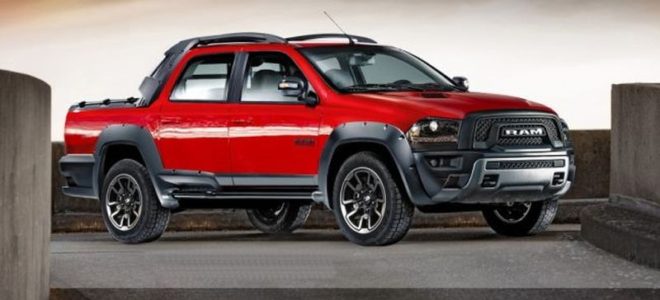 The Dodge Dakota has been discontinued a while back because Dodge was having problems and they decided to focus on their larger models. However, more recently both Chevrolet and Toyota proved that medium sized trucks can be successful without stealing the customers from their larger models. Ford will be joining them quite soon and the rumors also suggest that RAM may get back on the horse. There is a catch though. Jeep will be releasing a medium sized truck based on the Wrangler. It seems though that this won't be FCA's only model in this segment. Instead, they may release the 2017 RAM Rampage in order to cover a much wider part of the market.
The Jeep Gladiator is going to be quite unique and we are sure that there will be people not liking it. Because of that, a RAM alternative would allow them to take a larger part of the market for themselves. At this point there are two possible options for the Rampage name. Back in 2015 when the rumors started, most pointed at a front wheel drive truck based on a Fiat. While this may still be the case, the truck may also share a lot in common with the Mitsubishi L200 which has been recently re-badged as a Fiat as well. No matter what the case may be, we are sure that the price will stay around $22,000. It would allow RAM to sell a very competitive product without getting any customers from the $30,000 Jeep truck.
The design of 2017 RAM Rampage
Just as we mentioned, it still is unclear what path the 2017 RAM Rampage is going to follow. We are quite sure that no matter the case will be, the truck will maintain RAM's already well known design scheme. Expect it to get an entirely new exterior from the trucks it will be based on. The front end is likely going to retain the already trademark RAM cross-hair grille. On top of that, things like LED headlights, tail lights, a large modular bed or a roomy cab are already a given. However, do not expect it to be like the Jeep. Instead, the RAM is more than likely going to be aimed at contractors meaning that it will feature a lot more utility than its sibling.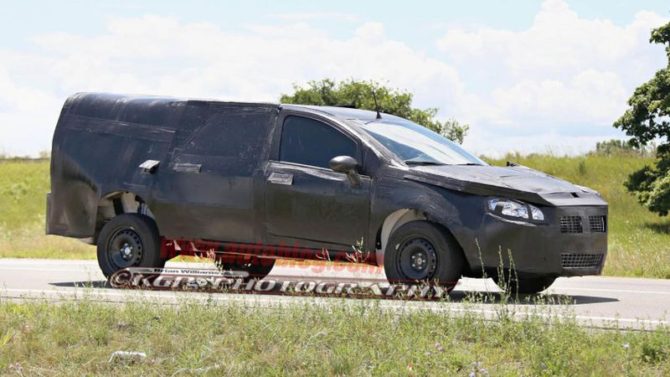 The cabin of new Rampage
Even though it still is not official, the 2017 RAM Rampage is expected to get either a two door or a four door cabin. Both of them will likely feature four or five seats but the latter will come with a bit more features and it will be aimed for use as a day to day vehicle. The first one is expected to feature a modular bed which will extend inside the cabin as well as a trunk mounted inside the bed.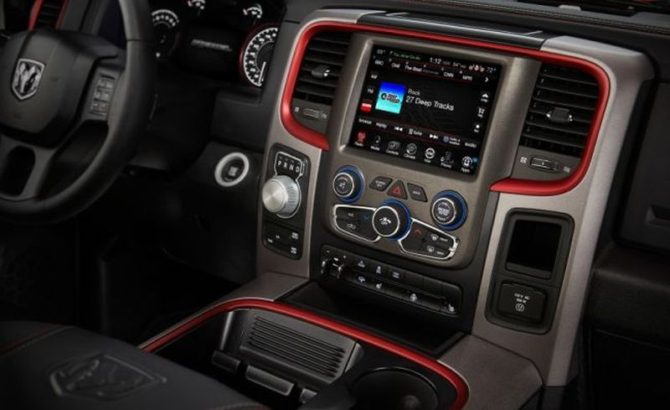 2017 RAM Rampage – Under the hood
If the Rampage is going to use the Mitsubishi platform then expect it to receive the same engines found in that truck. However, if it will be based on the Fiat and it will get front wheel drive, then things will get a little bit more interesting. In this case the base engine is expected to be a 1.4 liter turbocharged inline 4 which could provide upwards of 140 horsepower and 170 lb-ft of torque. The option will likely come in the form of either a naturally aspirated 2.4 liter unit or a smaller, but turbocharged, 2 liter mill. Both should be more than capable of providing more than 180 horsepower. Even though it will be front wheel driven, the Rampage will more than likely get an optional all wheel drive system. This should still allow it to compete with the body of frame trucks out there while maintaining the car-like features and character.
[ngg_images source="galleries" container_ids="447″ display_type="photocrati-nextgen_basic_thumbnails" override_thumbnail_settings="0″ thumbnail_width="120″ thumbnail_height="90″ thumbnail_crop="1″ images_per_page="20″ number_of_columns="0″ ajax_pagination="0″ show_all_in_lightbox="0″ use_imagebrowser_effect="0″ show_slideshow_link="0″ slideshow_link_text="[Show slideshow]" order_by="sortorder" order_direction="ASC" returns="included" maximum_entity_count="500″]