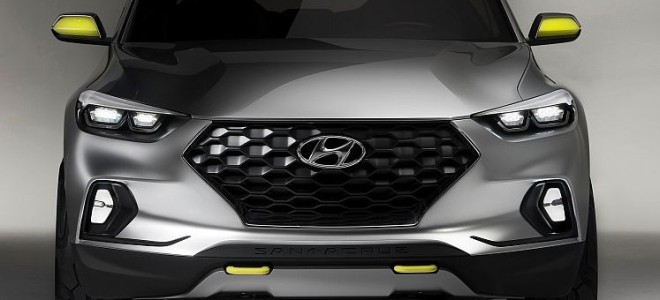 Last week on 2015 North American International Auto show, Hyundai presented its new sporty crossover with the truck features called 2017 Hyundai Santa Cruz Crossover Truck Concept. This premiere was made to feel the pulse of the media and the public and decide about the possible future production version of this truck. In United States it is really hard to win over the market of lifestyle pickups, with Honda Ridgeline being the sole Asian vehicle in this segment, which was never embraced as much as some other pickup trucks. Another vehicle like this is the Chevrolet Avalanche that got canceled few years back.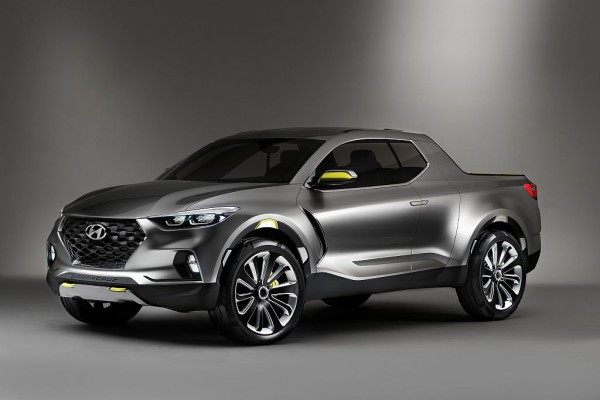 2017 Hyundai Santa Cruz design
New model achieved in something Subaru for example doesn't, and that's placing the rear axle on the right place unlike Subaru Baja in which it was placed just in between of the cab and the bed which totally spoiled this truck's design. When it comes to exterior design, this truck looks sleek and fast. Basically when it comes to shape this vehicle looks like crossover with the rear part of the hood chopped off.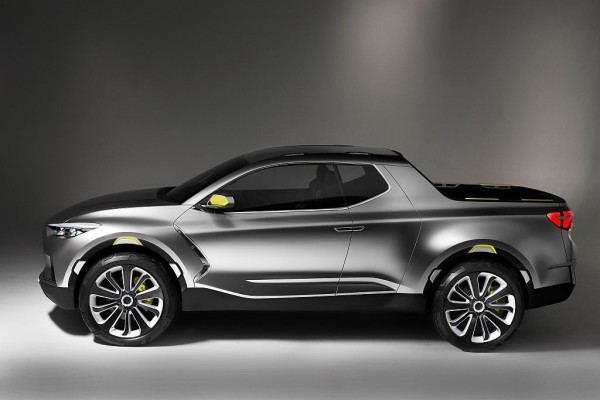 Interior styling of 2017 Hyundai Santa Cruz Crossover Truck Concept is quite a mysterious area. There's still no information about this truck's interior design and features but we believe that it is going to come with rear hinged doors, which is kind of an experiment to see do these fit better than the conventional. Another extra feature that most of other trucks don't come with is the closed storage room under the truck bed. It will also come with sliding rear seats so the area can be used for comfort or cargo capacity.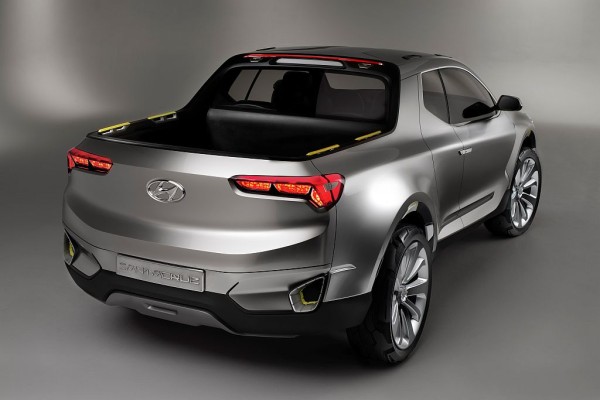 Hyundai Santa Cruz 2017 performance
When it comes to performance segment, new truck model will come with 2,0 liter diesel four cylinder engine that's going to be able to produce 190 horsepower and 300 pound feet of torque. It also comes with special Brembo brakes and air vents to cool down the engine (not like it needs any). When it comes to fuel efficiency this vehicle is much better than most of the other trucks on American market since it is able to achieve 30 mpg in combined city and highway condition.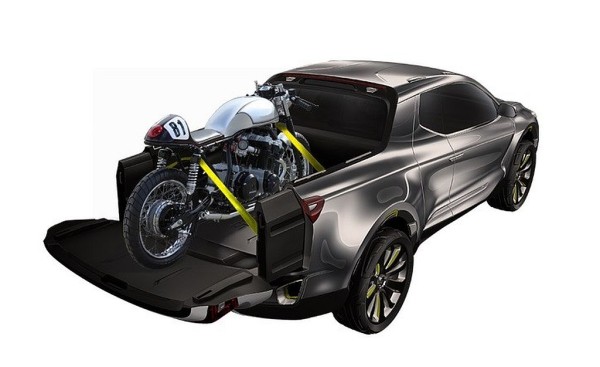 2017 Hyundai Santa Cruz release date
2017 Hyundai Santa Cruz Crossover Truck Concept is still a prototype and it is hard to imagine how much it would cost. In the interviews that Mike O'Brien gave to the Car and Driver magazine we see Hyundai is really serious about further research and eventual introduction of this crossover-truck production version. This means the new vehicle might be promoted next year as a 2017 model.
You may also like: