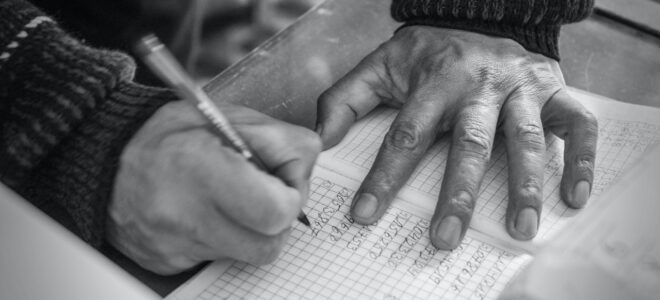 According to the Federal Motor Carrier Safety Administration, paper records have been the norm to keep records of a trucker's service hours, yet electronic logging services are now standard. However, keeping an electronic logbook is not mandatory, and you can still use paper logs in some situations. Click here to read more.
Who Needs Paper Logs?
While paper log books are registered manually on a paper template by truck drivers, electronic log boots are recorded by a piece of hardware connecting to the engine, tracking the truck's activity, and filling the electronic template with the needed information. The electronic logging devices mandate applies to trucks and vehicles carrying passengers and property traveling across state lines and to drivers domiciled in the United States, Canada, and Mexico. There are some exceptions to the rule, and you can still use paper logs in the following situations:
Eight days/month exemption: You qualify for this if you keep a record of duty status (RODS) for up to eight out of 30 days.If you drive just a few days out of any given mouth, you can still use a paper log.
Manufacturing date: This applies to trucks and motor vehicles with engines manufactured prior to the year 2000.
Driveaway towaway operations (when an unloaded or empty commercial truck has one or more sets of wheels contacting the road surface): This applies when the vehicle being driven is the actual commodity.
Short-haul drivers:If you operate within a 150-air-mile radius from your home terminal, you are exempt from keeping a record of duty status altogether.
Electronic logging device malfunctions: You may need to prepare a paper log if your electronic logging device fails to run or has some diagnostic event. In fact, you will need to keep some paper log templates specifically for this scenario.
If your ELD breaks, you must note the malfunction, and based on when it happened, you will have to reconstruct your logs for the current 24 hours and the previous seven consecutive days. You will then need to continue keeping a paper logbook by the rules until your electronic logging device has been serviced or repaired and brought back into compliance.
Can you use a smartphone to record your hours? You can use a table or phone as an electronic logging device if it accesses your truck's system through Bluetooth and meets all the ELD requirements. You might be surprised that newer ELD manufacturers use tablets in their log systems, making it easier to hand an enforcement person a phone.
How to Fill Out a Paper Logbook for Truck Drivers
The basic information your log book has to contact for 24 hours includes the date, your name, truck number, and the total miles driven. Start your day by recording the starting time of your shift, the name of all co-truck drivers, and the shipping document describing the cargo. Once on duty, you must use the graph grid to record your activity, including driving, duty non-driving, off-duty, or sleeping berth.