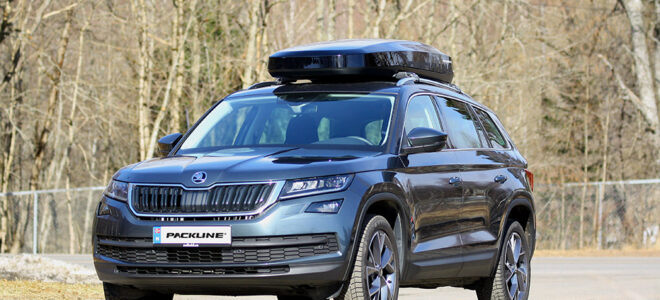 Today, most modern cars are equipped with very high-end technology and useful gadgets that make these transportation vehicles very practical, useful, and comfortable. Things such as a GPS makes navigation much easier, Bluetooth connection that allows you to listen to your favorite music with a press of a button on your phone, and so on. Unfortunately, when it comes to gadgets and practicality, most companies in the automotive industry focus on the interior while keeping the exterior as minimalistic as possible.
I am sure that there are tons of reasons why these companies decide to keep the exterior as simple as possible, but considering how many innovations there are surrounding this part of the vehicle, it does not make any sense not to have them. So, if you do want to make your car even more useful than it already is, you should probably consider adding exterior accessories.
To help you find which one will provide you the most utility, we are going to list the best accessories that you will be able to buy in 2023. Once you go over the list, you can just go on Amazon and add everything to the cart. Alternatively, if rising fuel costs are making you miss your driving fix, we highly recommend checking out these free online car games.
1. Thule Motion XT Rooftop Cargo Carrier
There is nothing worse when packing for this year's summer trip only to find out that there is not enough space to fit the suitcase that is filled with your most important stuff. In these moments, time is of the essence and you quickly have to get rid of the things that you do not need just to make sure that your essential suitcase fits inside of the trunk of your car. Sure, this is some kind of a solution, but it is not exactly the best way you can deal with this problem.
The best thing you can do is to prepare early when you need to take a trip. First, count how many people are going to be coming with you in your car. If it is just too, you'll probably be able to fit everything in your trunk, although that will depend on the type of vehicle we are talking about. However, when there are more than two people traveling, things can get a little bit crowded. You also have to accept the fact that you will not be able to use the back seats as a storage space.
In these moments, your best option would be to get a rooftop cargo carrier. When it comes to these types of carriers, there are tons of options that you can find online, but I believe that the Thule Motion XT Rooftop Cargo Carrier might be your best bet. This product has four different sizes, so make sure you pick the right one depending on your storage requirements.
The variation of this rooftop cargo carrier is the car roof rack and you can check out the innovative models at Frostfire. They are a bit different from the cargo carriers, but these can also help you bring more stuff. For example, if you plan an active vacation, you can tie up a couple of bikes and not worry about them occupying the entire trunk.
2. Swagman XC2 Hitch Mount Bike Rack
For the bike lovers of the world, going on a vacation can be a bit disappointing because they do not have the ability to transport bikes with their vehicles. If you are one of those people, I'm sure that you will be glad to know that there are cheap bike racks that are compatible with most vehicles that you can easily buy on online shops such as eBay or Amazon.
It only takes a couple of minutes to assemble it and then attach it to your vehicle. There is no reason why you shouldn't have this kind of accessory always ready to be installed in your car if you do love riding on a bike. These days, I see that more and more people are interested in buying a bicycle rack. And as you can see on this website, for example, Swagman XC2 Hitch Mount Bike Rack is a great option for most people. It has tons of features and it has overall positive reviews.
So, if you're in search for such a bike rack, I think the Swagman may be the right choice for you, but don't be afraid to research a bit more on this subject, I am sure there may be more attracting offers on the market.
3. AUTO-VOX TW Reversing Camera
I personally believe that this type of addition to any vehicle is one of the best decisions you could make. By adding a rearview camera, you can get so much more information about what is going on behind you that you will feel two times more comfortable when driving in reverse. Trust me, once you start using this type of camera, you will never be able to drive a car that does not have one.
Of course, this can be considered as both an interior and exterior accessory because a monitor needs to be installed inside, and the camera needs to be installed outside on the back of the vehicle.
The great thing about these reversing cameras is the fact that they are not as expensive as they used to be and they come with a lot more features dizzy. You will get full HD image quality, and most of the monitors that are installed inside are touchscreen, which is always a great plus. Personally, I found out that the AUTO-VOX TW reversing camera is quite a good offer when it comes to features, although it is not exactly cheap either.
4. Ampper Blind Spot Mirror
I am not sure whether this is a problem for everyone, but in my experience, every car I have had in the past has had a problem with its blind spot. The blind spot was simply too big and has been the cause of many problems while driving, especially when on the highway. Assuming that you want to feel safe when you are in your vehicle, I would recommend getting an additional mirror that will help you with your blind spot.
I roamed through Amazon and found Ampper's solution to the blind spot. This mirror may not be very big, but I kind of like the circular shape and it is more than enough to give you a little bit more vision when you're driving.
These are some of the more useful accessories you can find on the market, but I'm sure that if you look around some more, you could find something even more interesting.