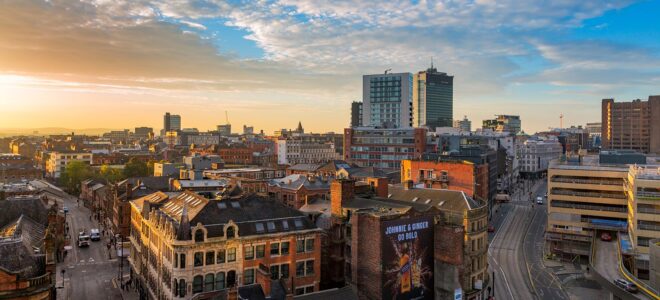 Car leasing, also known as personal contract hire, is an affordable way to drive a new car. The lease agreement works like this – you pay a non-returnable deposit and monthly payments for an agreed fixed period. You can return the car or up or downgrade at the end of that period.
The monthly payments are usually lower than purchase financing and more convenient than an outright purchase. Leasing is renting or long-term hire; you do not own the vehicle at the end of the agreed period.
The significant advantage of Car Leasing Sale in Manchester is choice and flexibility. If you live or work in Manchester or Greater Manchester and you're considering leasing a car, what we're about to tell you is invaluable information that could save you money.
Exploring the Pros and Cons of Car Leasing in Manchester
Like any financial agreement you sign, you must make sure the terms and conditions of the lease hire agreement are clear and that you understand your part of the arrangement.
Once you have chosen your vehicle and are sure you can meet the payment requirements, agreeing on an annual mileage limit is usual. Most people know how many miles they drive in a year. If you're unsure, it's better to over-estimate than under-estimate, as if you exceed the agreed mileage, you will be expected to pay for those extra miles at the end of the contract.
Many car leasing agreements do not include car maintenance, but you can add it to your monthly payments. Many customers choose this add-on as it means you know precisely your monthly expenditure, with no surprises.
Sometimes, a new car will come with a manufacturer's service pack and will not require an MOT for the first three years. Ask the leasing company for more details, as an included service pack could save you money.
The car should arrive at your door in tip-top condition; you need to check the vehicle thoroughly, as once you take the keys, the liability lies with you, and the lease company will expect you to cover any repairs.
Pros of Car Leasing
Leasing is one of the most affordable ways to get a new car.
Low deposits are available.
You can drive a better car for a low equivalent cost.
Leasing (with the right agreement) is hassle-free.
Cons of Car Leasing
The car is not yours; you are renting it.
Negotiating the best contract for you is essential – don't accept the first deal offered.
You have to pay if you don't start with the correct mileage allowance at the beginning of the contract.
There may be end-of-contract damage charges.
How to Navigate the World of Car Leasing Like a Pro
Just like any other contract or agreement, no matter what it's for, you must do your research. Check out all the deals and all the options to ensure the lease hire deal is right for you.
Ask questions of the car leasing provider, Google them, check out the Trust Pilot reviews and even better, get a personal recommendation.
It's worth pointing out that a lease hire agreement is a legal contract, and you must read it before you sign, as you are obliged to comply with the terms and conditions of that contract.
If you enter into an agreement forearmed, prepared for the repayments, and understand your obligations, car leasing is a pleasurable experience that you can enjoy without the pressure of owning a car.
Why Car Leasing Might Be the Perfect Option for You
Car leasing offers financial flexibility and affordability, allowing car drivers to fulfil their dreams. The ability to drive a luxury vehicle you might not otherwise be able to afford should not be underestimated.
Leasing is also a safe option for the car driver in the lead-up to Manchester's pledge towards carbon neutrality in 2050. In fact, Manchester and other cities have pledged to be carbon neutral by 2038.
In 2019, Manchester declared they were facing a climate emergency and intended to clamp down on vehicle emissions. What this means for the driver is unclear as they have not brought in a low-emission zone to date, but it's undoubtedly on the way.
Climate change regulations mean that cities can bring radical changes, often with a focus on the driving community. In essence, changes to the viability of a vehicle can happen quickly, meaning your car may no longer be viable.
If you have purchased your vehicle outright and the regulations change, that could be catastrophic. If you lease and the rules change, you can easily upgrade your vehicle at the end of the term to accommodate any changes.
The Future of Car Leasing in Manchester: A Look Ahead
Manchester has committed to installing more electric car charging points, which suggests that the push towards electric vehicles (EV) and hybrids will determine the kind of vehicle that can drive through Manchester without penalty.
The UK as a whole is pushing towards EVs. EVs are expensive to buy, but the car leasing market understands the growing demand for electric vehicles. It is making a significant shift towards this car style by broadening the options to offer attractive leasing deals to cater to the changes in the driving environment.
The car lease hire market is changing, with millennials and GenZ leading the way in the home and car rental market. Ownership among these generations is not considered a status symbol but a hindrance to a progressive lifestyle.
Significant changes mean that long-term car ownership is no longer an option. The UK car leasing industry is growing; Manchester is a progressive city with a large population of young people. Statistics (from comparethemarket.com) show that Manchester is home to more people between the ages of 18 and 42.
With changing attitudes leading the way, the car leasing market is in a good place and will dictate Manchester's driving future.