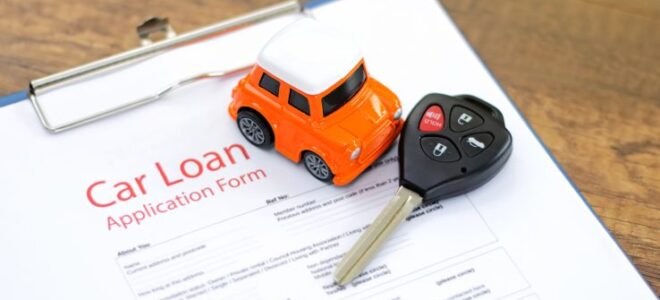 Nowadays, every person owns a car as a basic necessity. Taking a loan for buying a vehicle is quite common. But in many cases, your application can be denied. Many individuals cannot afford to spend a massive amount on a car. They prefer taking a loan to clear their debts in specific installments. But what happens if the application is declined.
It is crucial to know the reasons behind it and make corrections for approval. You have to understand why it is happening to you and how one can reapply for it. In the following write-up, we will discuss some things that one should do if your car loan application is declined or rejected. Understand the root cause and do the needful.
1. Know the Denial Cause
Many reasons are there for the rejection, but you need to find yours. Let us check various causes of the denial:
No or Bad Credit: Whenever you appeal for a loan, the lenders check your borrowing history. They determine the credit score and how you had repaid your debts. If there is no or bad history, then you may not get approval. Click here to get a loan even if you have bad credit.
Less Earning or Income: Lenders check the income that you earn. In this way, they expect whether you are able enough to pay debts or not. If they find that your earnings are too less, then they may decline your application.
High Debt-to-Income Ratio: This ratio is used to check the amount you owe to the amount you earn. Many lenders check this ratio to know whether you can handle your payments or not.
Late Payments: If you have already taken a loan in your history, it is easy to determine late payments through your report of credit. When you make late payments, it ruins your score of credit, and hence, it affects you a lot when you apply for another loan. It is crucial to have perfect payment history to avoid such a problem.
The Problem in Rental and Employment History: Lenders keep checking the entire history of rent and employment. Recently, if you have changed many jobs in less time, then it is a bad thing for you. If you are changing your address frequently, then it can affect your credit history. It is crucial to take care of things when you apply for them.
Not Able to Pay the Minimum Down Payment: There is a minimum amount that one needs to give to start the loan application. If you lack having enough savings and cannot give the down payment, then your loan will be rejected.
2. Problem with the Application
Go through your application form and check whether you have made any mistakes or not. In many cases, when you make any mistake, your application can get declined.
Some common errors are placing decimal points in any specific number, putting the wrong address, mention anything hard to understand, etc. You have to check the document thoroughly and know various reasons for the rejection. You must be cautious enough while filling the application.
3. Ask Reasons of Rejection from Lender
In case of decline, you can ask your lender about the reasons. You have to contact the lender immediately and ask various reasons for the rejection. They can help in guiding the mistakes you have made.
They can help you to get the approval. After getting the reasons, you can work on it and send your application for acceptance. If you do not make any mistakes, then you will get success the next time.
4. Request for a Reconsideration
After the application rejection, it is crucial to know the reasons behind it and correct those issues. After making corrections in your document or any problem, you should request reconsideration.
In this way, the lender will go through your application once again and consider whether you are capable enough to clear your debts or not. Collect all the documents together and check whether you can resubmit them or not.
5. Start Building Your Credit Score
Improve your payment history if you want to improve your credit score. Consider all the areas with fewer restrictions. If you start focusing on these points, then you can build a good credit score. Make some short-term changes to reflect a perfect image in front of the lender.
If you need to focus more on your long-term goals, then take your time and build strong credit by using a long-term approach. You have to show that you can easily pay the debts with a perfect score. Start considering this factor if you have to get the desired loan.
6. Start Focusing on Income and Debts
It is crucial to improvise the debt-to-income ratio by focusing on both factors. Do not open any new bank account and try to make more than the expected down payment.
Look for a perfect job with a high salary or earn more by doing overtime. These things may take time, but you will get success later. You have to focus on various things to improve your income and debts.
After improvement, you will notice some crucial changes after some time. Many people rush towards loan application without considering the necessary things required for it. Therefore, it is vital to improve your income, score of credit, etc., to get the desired loan.
The Bottom Line
While taking a car loan, it is vital to follow all the conditions before you reapply for it. If you satisfy all the terms, then it will be easy for you to get approval. But, in case if your application is denied, you should check various reasons that can be the cause of denial.
You must do all the things mentioned above if you want to reapply for a car loan. If your profile lacks anything, then you must complete it. When you have a positive image in front of the lender, you will apply for the loan. It is easy to get a car on loan if you fulfill all the terms.