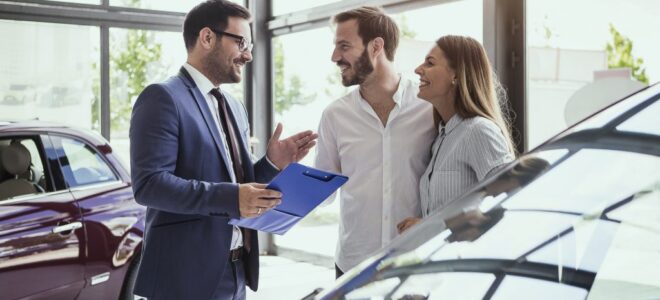 Are you considering purchasing a used vehicle? It is a good alternative for drivers on a tight budget who don't want to lease or buy a new car. It also means you're going to embark on hours of study, evaluating different makes and models and pondering which dealers to trust. Used automobiles are often associated with certain unknowns, but this does not have to be the case. Before you sign on the dotted line, you'll want to learn everything you can.
So, what are the things you should consider before buying a used car?
1. Budget
When it comes to buying second-hand cars on a budget, buyer's remorse is all too common. When faced with a large number of options, our brain prefers to be lazy and shuts out rationality in favor of what appears to appeal to emotion.
What's the end result? An expensive blunder! Set a budget before you start looking for a vehicle to buy, and stick to it. You will avoid overspending and be able to make a far more sensible conclusion about your car purchase this way.
2. Don't Fall for the Bait.
You must be aware of misrepresentation, as with many things on the internet today. It is also applied when purchasing a pre-owned vehicle. Do not make a purchase purely based on the seller's photographs. Also, meet the prospective seller or buyer in a public location such as a mall, park, or inside a gated community.
Consider it a red flag if the vendor refuses to converse or meet in person and only interacts via text or email. If the seller states that they don't have the car with them at the moment, they probably don't have it at all. You can read reviews at websites like PissedConsumer.com to be more certain about the purchase and conduct a thorough verification of the buyer.
3. Verification of Documents
If done correctly, the transfer of ownership of a car is a well-documented process. As a result, before completing a transaction, you should always double-check all relevant paperwork to ensure they are in order.
However, be wary of fake documents since they can appear genuine, so proceed with caution or get advice from a reputable expert. To emphasize prior advice, do not make any advance payments unless you are completely satisfied with the car's, seller's, and purchase's legitimacy.
4. Look into the Vehicle's Past
When buying a used car online, be sure you're on a reputable site with a complete history of the vehicles for sale. It should include details such as the overall miles, the number of prior owners, and any significant accidents.
5. Examine the Vehicle's Condition
Another important consideration when purchasing a used car is the vehicle's physical condition. Even though it is a used car, the vehicle you intend to purchase should be in good working order, making every penny worth it.
Take a test drive in the used automobile to check out all major systems, such as the steering, engine, cooling, and wheels. Don't forget to have the used car adequately inspected by a reputable mechanic.
These checks will assist you in planning for unavoidable repair and maintenance in the future, which may appear to be covered in your budget.
6. Validity of Car Insurance
You must verify the existing insurance papers of the second-hand car you're planning to buy. It is something that most people overlook. But, if you're wondering why it is required to check the authenticity of auto insurance, the basic answer to this query is that these checks will assist you in determining whether the car has been in any previous accidents or has had any insurance-related troubles.
So, whenever you buy a used automobile, make sure you either transfer the seller's car insurance policy to your name or get new coverage. If you ignore this, your insurance claim may be denied in the event of damage or accident.
7. Examine the Car Seats' Condition
Isn't it true that everyone enjoys relaxing and enjoyable rides? However, it necessitates the use of competent automobile seats. Always inspect the interior of a used car before considering purchasing it.
The car's seats, in particular, give you an indication of how the former owner treated the vehicle. If the car seat is covered in dust, filth, and stains, it means the previous owner did not properly care for it. And it has the potential to become a severe problem for you in the future.
If your car has alignment memory, heated seats, or a basic electrical alignment, make sure to check them out to see if they're still in good working order.
8. Check the Car's Mileage.
Are you considering purchasing a used vehicle? But you are not sure how to check the mileage. Simply divide the number on the odometer by the vehicle's age to determine whether the automobile you're considering buying has high or low mileage.
Mileage provides a wealth of information on how the vehicle was utilized in the past. The mechanical components of a car with a high mileage frequently show increased wear and tear. If a car from just a few years ago has a high mileage figure, it signifies it was driven hard and often, which is not appealing for second-hand purchasers.
9. Examine the Vehicle's Tires
Tires are another critical component of an automobile that you must examine carefully prior to purchasing a second-hand vehicle. Also, keep in mind the tires' manufacturing date and whether or not it is worn out evenly.
Keep in mind that the dimensions must match those provided by the car's manufacturer. Uneven treads or additional wear on tires are frequently seen as a result of poor tire alignment, which can signal issues with steering, frames, and suspension.
Conclusion
When you plan to buy a new car, you won't have to go through as many inspections or worry about these problems because everything will be brand new. However, while purchasing a used automobile, you must exercise caution and verify all components and parts at least twice.