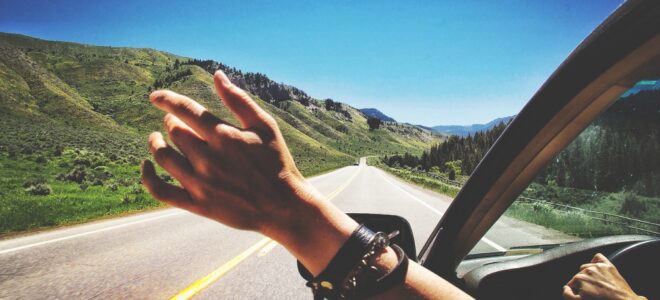 Modern-day life cannot be imagined without cars and vehicles. Every one of us uses cars to go to our favorite destinations. Lengthy road trip with friends is a dream of every youngster.
Preparation before a long journey is essential to make sure everything will work according to your expectations. The problem is, people usually neglect the importance of preparations before going on a journey.
Everything is in God's hand, but we have to prepare ourselves for every possible situation. The car journey is a lot of fun, but it can prove to be the worst experience if we don't do our preparations before going on the road.
If you are planning a tour with your friends and family members, here are 7 critical things to consider before going for a long ride:
1. Check the Oil level
Whenever you go for a long ride, always make sure to check your car's oil level. Your vehicle's engine depends significantly on your oil level. Once your engine's performance starts decreasing, you will have to bear the consequences.
The last thing you want on a long-ride is your engine to stop working. That's why it is recommended to look at the car's oil level before going on for a long ride or a journey.
Oil is the one that is responsible for the lubrication as well as for cooling your engine down. Always have a dipstick in your car to check your car's oil level to prevent your engine from seizing up.
2. Always move with necessary tools
Moving outside in a car is not less than going out for a battlefield. Do you even imagine stepping into a battlefield without necessary weapons? No?
The same has to be the case with driving. When you are on the road, you are vulnerable to accidents and mishaps. So, there have to be some car accessories you need to make your ride safe and comfortable. Have a water bottle to avoid over-heating, emergency lights, a windshield cover, Stepneys, etc. Such types of tools are available at inspireuplift.com.
Not only will the car gadgets make your ride safe, but you will enjoy your road trip without any stress knowing that you have everything essential to deal with any situation.
Nobody knows what will come their way, so making yourself prepared for any kind of situation is a wise call when you are on the go.
3. Keep your engine coolant in your car
One of the major risks that are associated with vehicles and automobiles is the heating of the engine. If the engine heats up, you will be vulnerable to devastating consequences.
Never underestimate the importance of engine coolant because its responsible for maintaining the temperature of your vehicle. Engine coolant will keep your car's cooling system at work.
If you have a newish car, there is no need to check the engine coolant because new vehicles have a closed cooling system. But with older cars, you personally need to top up your engine coolant before going on a road trip.
4. Recheck windscreen wipers
Windscreen wipers are one of the parts of a car that are often ignored. People usually pay great attention to the engine oil and everything else, but they forget about the importance of windscreen wipers.
A dirty and smeared screen is not infuriating, but it is extremely dangerous too. When you are on a long journey, there will be areas where you will have to bear with dust and rainfall. In these situations, you need to have windscreen wipers working.
So, whenever you are planning a trip, have a look at windscreen wipers and replace them if needed. Screenwash has to be topped up entirely, so you don't have to face issues in terms of cleaning your windscreen.
5. Check your car's lights before leaving
Safe traveling demands fully functional lights. 100% operable and functional lights are not only necessary for you but other road travelers too. One of the many reasons for excessive road accidents is not fully functional or damaged headlights.
Whenever you go for a ride, make sure to check your headlights, indicators, and brake lights. Headlights are often the center of attention, but people don't pay close attention to indicators and brake lights.
At night, brake lights can let other travelers know whether you are going at a rapid pace or you have applied a brake. In this regard, lights must be fully functional to avoid any mishap.
Always keep some spare light bulbs in your car, because you never know where they'll stop working. So, a second option is a wise decision before a long journey.
6. Check Tyre Pressure
Tyre pressure cannot be ignored at any cost. Not only the tyre pressure is required for the perfect performance of a tyre, but the performance of your brakes, grasps, and stress also depends on your tyres.
It is recommended to have an instrument inside your car that can give you exact tyre pressure. Nowadays, these instruments are widely available, so make sure to check your tyre pressure before going for a ride.
7. Check your car's fuel level
One of the most irritating and frustrating things to deal with while you are on the go is a low fuel level. These days, people are so keen to fill their fuel tank before a long ride, making them save a lot of their time.
Modern-day cars have the indicators that will let you know how many miles you can cover with the fuel you have inside your tank. On a long journey, it is possible that you may not find a fuel station within a couple of miles.
Just imagine you are with your family, and suddenly your car stops due to no fuel, won't it be a worrying time? Of course, it will.
Conclusion
Never underestimate the importance of a checklist before going on a journey with your family members. It's absolutely okay to have fun in the middle, but you have to be ready for every possible situation.
Whenever you leave for a long or short ride, always keep the aforementioned things in your mind. We hope you will follow our tips for a safe and memorable journey.
Have a safe ride from our side!