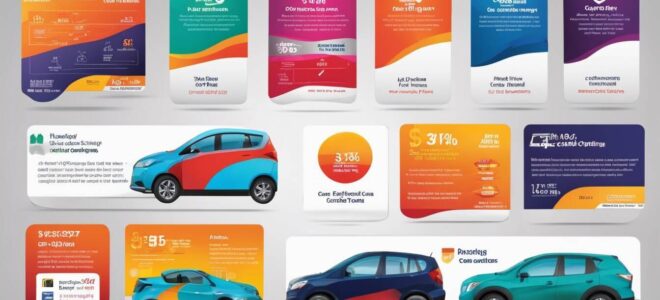 When choosing a fleet gas card for a truck vehicle fleet, consider factors such as preferred fueling locations, potential savings, time saved on administrative tasks, and long-term business goals.
Our website provides expert advice and information on various options available, helping you make an informed decision that aligns with your specific requirements.
Factors to Evaluate in a Fleet Gas Card
When choosing the right gas card for atrucking fleet, it's essential to consider several factors that align with your specific needs and goals. These factors can help you make an informed decision and maximize the benefits of using a fuel card.
One crucial factor is the network size and availability of fueling locations. Different gas cards offer varying levels of accessibility to fuel stations, so it's important to evaluate whether the card has a broad acceptance network that suits your business's operating areas.
For instance, some cards may provide savings at select partnered fueling stations, while others offer more flexibility by allowing you to fuel at a vast majority of gas stations nationwide. Consider the preferred fueling locations for your fleet and choose accordingly.
Another factor to consider is the potential savings offered by the gas card. Determine how much you currently spend on fuel by calculating the average monthly fill-ups per vehicle, average number of gallons per fill-up, and the cost per gallon.
By estimating these costs, you can compare different gas card options and identify which one offers the most significant potential savings for your business.
Additionally, think about the time-saving features provided by the fuel card. Consider how much time you currently spend gathering fuel receipts and entering purchase data. A fuel card can save you time by automatically capturing purchase data and driver PIN numbers.
Some cards may also offer mobile apps that provide additional convenience and simplicity in managing your fleet's fuel expenses.
Lastly, it's crucial to align your choice of a fleet gas card with your long-term business goals. Consider what your business will need from a fuel card not only now but also in five or ten years down the line. Plan for future growth and ensure that the chosen gas card can accommodate expanding needs efficiently.
Consideration of Fees and Features
In addition to evaluating broad factors when choosing a fleet gas card, it's important to carefully examine the specific fees and features associated with each option. Different cards may have varying fee structures, and understanding these details will help you make an informed decision.
Some common fees to consider include:
Annual or monthly fees: Some gas cards may charge an annual or monthly fee for their services. Evaluate whether the provided benefits outweigh the cost of these fees and align with your fleet's budget.
Transaction fees: Certain gas cards may charge transaction fees for each fuel purchase made. Take note of these charges, as they can add up over time and impact your overall savings.
Late payment fees: Understand the late payment policies of different gas cards. It's important to avoid penalties so that you can maximize the benefits of using a fuel card.
Alongside fees, pay attention to the features offered by each fleet gas card. Features can include:
Purchase controls: Look for gas cards that offer purchase controls, allowing you to set limits on spending and reduce the risk of unauthorized or excessive purchases.
Reporting and analytics: Consider whether the gas card provides detailed reporting and analytics tools. These features can help you track fuel expenses, identify trends, and make data-driven decisions for your fleet's efficiency.
Customer support: Evaluate the customer support services provided by the gas card provider. Having access to responsive and helpful support can be crucial when managing your fleet's fueling needs.
By carefully considering both the fees and features associated with different fleet gas cards, you can identify the one that best aligns with your business's requirements while providing maximum value.
When choosing a fleet gas card, it is important to carefully evaluate the specific fees and features associated with each option. Factors such as annual or monthly fees, transaction fees, and late payment fees should be considered against the benefits provided by the card.
Additionally, features like purchase controls, reporting and analytics tools, and customer support should also be taken into account. By thoroughly considering both the fees and features, fleet managers can select the gas card that best suits their needs and maximizes value for their business.
Business Fleet Card vs Business Universal Card
When it comes to choosing the right fleet gas card for your business, two popular options to consider are the Business Fleet Card and the Business Universal Card. While both options offer advantages for managing fuel expenses, they have distinct features that cater to different needs.
The Business Fleet Card is ideal for businesses whose vehicles primarily use 7,500+ Speedway and 7-Eleven fueling locations. With this card, you can enjoy savings of up to 5¢ per gallon at these specific fueling stations, which can result in significant cost reductions over time. If your fleet operates within close proximity to these locations, this card may be a suitable choice.
On the other hand, the Business Universal Card provides more flexibility when it comes to fueling locations. Acceptable at 95% of gas stations across the United States, this card allows you to fuel up at a wider network of fueling stations, giving you greater convenience and accessibility.
Imagine you have a fleet that frequently travels long distances or has varying routes. In such cases, it would be advantageous to opt for the Business Universal Card, as it offers more coverage across different regions and ensures less time wasted searching for approved fueling locations.
Ultimately, the choice between the Business Fleet Card and the Business Universal Card depends on your specific needs and preferences. Consider the preferred fueling locations of your vehicles and whether having a wider range of options or specific savings at select locations is more important for your business.
Now that we have explored the comparison between the two fleet gas card options, let's dive into the financial advantages that come with utilizing a fleet card.
According to industry data, over 4 in 10 (43%) of fleet businesses in the U.S utilize fleet fuel cards as a method of controlling and tracking their fuel expenses.
A survey by Commercial Fleet revealed that up to 70% of respondents consider savings per gallon and extensive station coverage as the most crucial factors when choosing a fleet gas card.
Data from Energy Information Administration (EIA) notes that nearly 50% of businesses observed significant time-savings on administrative tasks after switching to fuel cards, primarily due to enhanced purchase data capture.
Financial Advantages of Utilizing a Fleet Card
Utilizing a fleet card can provide various financial advantages for businesses managing their fuel expenses. These advantages go beyond cost savings on fuel purchases. Let's explore some of the key financial benefits:
One significant advantage is the potential for cost savings through negotiated discounts or cashback options offered by fleet card providers. These savings can add up over time, especially when your fleet requires frequent refueling.
For example, if you have a large number of drivers and each vehicle consumes a substantial amount of fuel, even a small discount per gallon can lead to considerable savings.
Another important financial advantage is improved expense tracking and reporting. Fleet cards typically provide detailed transaction data and reports, making it easier to monitor and analyze fuel expenses. This can help identify trends, inefficiencies, and opportunities for cost optimization within your fleet operations.
Additionally, fleet cards often offer purchase controls that allow businesses to set spending limits, restrict non-fuel purchases, and track driver behavior. These controls minimize unauthorized spending and promote responsible fuel usage among drivers, further contributing to cost reduction.
By utilizing a fleet card, businesses can also streamline administrative tasks related to fuel expenses. Instead of collecting individual receipts from drivers and manually processing reimbursements, fleet cards automate the payment process while capturing relevant purchase information.
This saves time and alleviates the administrative burden associated with managing fuel expenses.
Incorporating a Fleet Card into Your Business Operation
Integrating a fleet card into your business operation can have numerous benefits, providing convenience, cost savings, and enhanced control over fuel expenses. By implementing a fleet card program, you can streamline your fuel management process, reduce administrative tasks, and gain valuable insights into your fleet's fuel usage.
Let's take a closer look at how incorporating a fleet card into your business operation can be advantageous. First and foremost, having a dedicated fuel card for your fleet eliminates the need for drivers to use personal funds for refueling or carrying cash.
This not only provides convenience but also ensures that drivers are not burdened with managing their own fuel expenses.
For instance, imagine having multiple vehicles on the road at any given time. Each vehicle requires regular refueling, making it cumbersome for drivers to handle the cash transactions themselves. With a fleet card in place, drivers can simply swipe the card at the pump or present it to the cashier without worrying about reimbursement and paperwork.
Having a fleet card also allows you to set spending limits and monitor fuel purchases more effectively. This level of control helps prevent unauthorized spending or misuse of funds by ensuring that drivers only use the card for approved purposes.
Additionally, some fleet cards offer real-time reporting and customizable alerts, allowing you to track fuel consumption, detect irregularities, and identify potential areas for improvement.
Think of incorporating a fleet card as having an automated tracking system in place for your fuel expenses. It gives you peace of mind knowing that every transaction is accounted for and that you have the tools to analyze your fuel usage patterns and make informed decisions.
Moreover, using a fleet card simplifies record-keeping and reduces administrative tasks associated with collecting and reconciling fuel receipts. Instead of manually sifting through piles of paper invoices, the detailed transaction data captured by the fleet card can be easily accessed and used for accurate reporting and expense management.
By incorporating a fleet card into your business operation, you not only save time but also gain potential cost savings through discounts and rewards. Many fleet card programs offer fuel discounts at select gas stations or cashback incentives, allowing you to optimize your fuel spending and maximize savings.
Consider evaluating the available options to find a card that aligns with your specific business needs and offers the most significant benefits.
Conclusion
In conclusion, incorporating a fleet card into your business operation can bring numerous advantages ranging from convenience and control over fuel expenses to streamlined administration and potential cost savings.
As you explore different fleet card options, consider the specific features, such as accepted fueling locations, savings opportunities, purchase controls, and reporting capabilities. By finding the right fleet card for your business, you can effectively manage your fuel expenses, improve operational efficiency, and focus on achieving your long-term goals.